Big data facilitating the working towards a smart future
Airports must embrace next-generation disruptive technologies to improve their operational efficiency, says Dheeraj Kohli, Vice President and Global Head of Travel and Transportation at Unisys Corporation, discussing how the often-underutilised resource of big data presents a huge opportunity for the airport industry.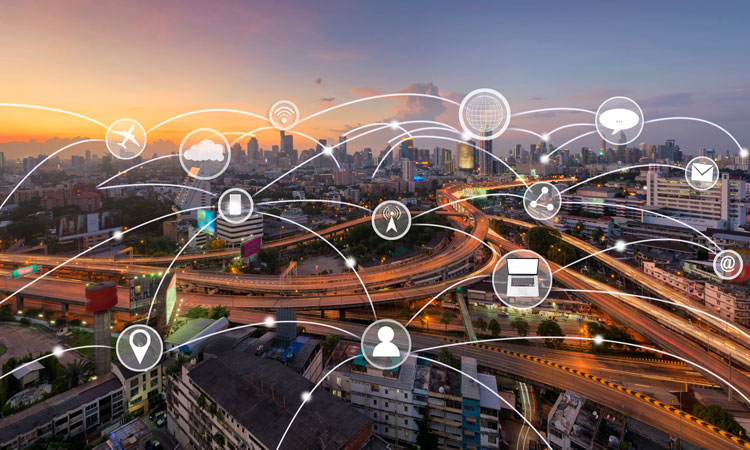 The vast boom in the collection of data has brought with it enormous opportunities to transform how business is done. Despite this potential, a long history of paper-based processes has thus far contributed to the airport industry's struggle to take advantage of this influx of information. In today's age of the connected traveller, ignoring the benefits that advanced data analytics can bring poses significant risks. As more people than ever before rely on their mobile phones, especially as part of their travel experience, a tremendous amount of data is being generated every day, and the ability to harness that data in the right way can set an airport up for long-term success.
The Internet of Things (IoT) and the use of smart devices specifically, present a unique opportunity to help the airport industry not only address their data shortcomings but use them to differentiate how they interact with their customers.
Understanding the benefit of analytics
A recent survey conducted by Unisys1 revealed that 59 per cent of airport executives surveyed were looking to invest in advanced analytics solutions in the short-term; however, only 31 per cent had already started using them. Interestingly, those surveyed saw the potential benefits of analytics to positively impact a wide range of areas within the airport, including passenger flow, airport operations and asset tracking, geolocation and wayfinding, and passenger shopping and retail habits.
Simply put, the potential benefits that advanced analytics and machine learning can provide extend throughout the entire airport ecosystem. At a high level, analytics can play a significant role in improving the knowledge base, using insight to help simplify and improve the operational difficulties and challenges faced by the sector. However, the predictive prowess of machine learning techniques allows airlines to benefit in a variety of ways.
If we consider passenger flow as an example; by processing the data of those travellers coming through the facility, advanced analytics can help airport operators clearly visualise what the busiest periods will be for their facilities, gates and security checkpoints. This not only leads to a better customer experience, by helping passengers move through queues faster, but over time machine learning, powered by artificial intelligence, can generate predictive models that allow the airport to better plan for and allocate resources where they are needed most, before there is an urgent need to do so.
When it comes to dining and retail, analytics can play an even bigger role in shaping an optimal customer experience. For example, airports have long tried to decipher travel patterns and passenger preferences, but recent advances in analytics, using machine learning algorithms, make it possible to understand the nuances of whether passengers can or are willing to pay for additional ancillary services related to air travel – by making that transactional data visible and most importantly, actionable.
If you consider your own travel patterns, you probably have an airport you frequent, based on your location. Through the intelligence gained from advanced analytics, airports can further hone their services based on passenger preferences – offering discounts on the types of food or retail that they know the passenger prefers – which ultimately leads to customer loyalty and retention, in addition to establishing new opportunities to generate revenue. The future of customer service in air travel will involve custom-built itineraries and curated add-on services, based on individual preferences, that provide real-time suggestions based on choices you've made before. Those airports that act now to understand that impending reality will find themselves at a competitive advantage. As the travel domain continues to evolve, personalised itineraries, short-hop flying and custom-tailored experiences are likely to become mainstream and important elements of new offerings airports offer their passengers.
In addition, to keep up with these changes, airports must now treat customer behaviour insight as a primary resource for gaining a differential edge in the market.
The role of IoT-enabled devices
With the benefits of advanced analytics clearly stated, the question turns to how the data is gathered in the first place. For this, one needs to look no further than IoT technology.
At its core, the IoT ecosystem relies on three primary components: the device, sensors or internet access to enable connectivity, and analytics resulting from the data being generated. As a customer uses their smartphone or personal device, internet access enables it to communicate information to key stakeholders, in this case, at the airport. However, accessing the data does not work without the ability to a) make it actionable; and b) alter how they engage with their customers as a result.
By leveraging IoT to connect with customer devices, an airport can get a detailed sense of what their customers are looking for and where they are going. While it's impossible to expect 100 per cent of all travellers in an airport to be using an app or device all of the time, the data generated will still provide invaluable insight. For example, if device data shows heavy volumes or complaints from customers an airport can look closer to try and determine why that might be the case. It also allows the airport or retailers the opportunity to send a 'ping' to people nearby with promotions encouraging them to visit the store. Over time, it can help gauge whether a change is needed to maximise revenue opportunity.
Additionally, by collecting data from passengers and connecting to travellers directly via their smartphones or personal devices, airports have an additional avenue with which to further engage with customers, either through push notifications or via mobile apps. In this manner, they are equipped to deliver real-time 'day of travel' information services and updates directly to passengers so that they can adequately plan for their journey without disruption.
Of course, the road to IoT is littered with several challenges that can potentially derail or impact a successful deployment. The most glaring of these risks is around the security of the data being communicated between an IoT system and its connected devices; however, concerns around interoperability, processing, scalability and availability are also important to consider. In this regard, a vendor with expertise in IT services and data management can be a steady, dependable resource to help any airport seamlessly implement an IoT platform that simultaneously addresses the challenges that come with IoT device management.
The way forward
The data airports and airlines receive is incredibly valuable – not just as an enabler of a smoother passenger experience, but for how passenger services can be personalised based on individual preferences. Big data, when harnessed correctly, becomes an actionable tool that allows airports to gather information about passengers' retail spending habits, shopping demographics and the like, providing passengers with more to do during their increased dwell time.
As more people use their mobile devices to not only download their boarding passes and check-in for their flights – but also to shop, surf, and catalogue their journey on social media – the mobile device serves as the gateway with which airports can connect, support, and learn from the people travelling through their terminals.
The challenge for airports lies in balancing customer satisfaction with revenues, but also to cut out the noise of big data to focus on actionable behaviour insights from data. Machine learning and predictive analytics represent the next big wave in airline digitisation that uses data, analytics and predictive algorithms to determine a traveller's propensity to spend, and presents airlines with a wealth of opportunities.
The key to future success for airports lies in embracing next-generation disruptive technologies like mobility, beacons and IoT. It enables carriers to make data-driven decisions that can improve their operational efficiency and quality of service.
References
https://www.unisys.com/industries/commercial/transportation/news%20release/unisys-survey-finds-airports-investment-in-analytics-set-to-soar
Biography
Dheeraj Kohli is Vice President and Global Head of Travel and Transportation at Unisys Corporation. He has more than 25 years of experience in the transportation industry, featuring an extensive client advisory background having worked with some of the leading Fortune 500 brands across industry sectors, including railroads, airlines, airports, logistics, hospitality and aviation.