Winter at airports: Plan, prepare and respond
Tom Newman, Director of Airports at Babcock International Group, explains how the record-breaking winter of 2010/11 has resulted in the airports sector working more closely with external partners to better plan, prepare and respond to any difficulties over the winter period.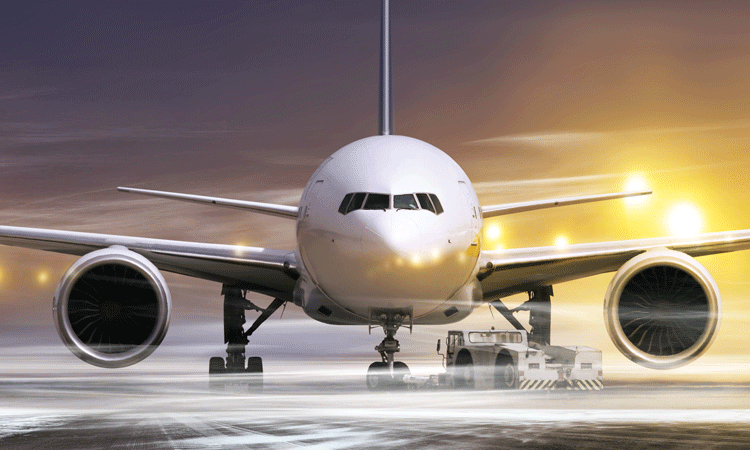 The long-term unpredictability of winter weather can pose a serious challenge to the effective running of any airport. How can operators, airlines and their partners plan to mitigate the impact of something that, in the worst-case scenario, is unknowable?
For example, 2010 saw the coldest December for a century and brought large parts of the UK to a standstill. On 18 December that year Heathrow Airport had the largest recorded amount of snowfall in one hour. The results saw more than 4,000 flights cancelled and up to 10,000 displaced passengers in the airport, with airline operations severely impacted. 
A unified response to adversity
The weather may have been unprecedented, but the sector reacted swiftly with BAA commissioning the Begg Report to advise on how Heathrow could better prepare for bad weather events in the future. The final document had a range of recommendations, including investing in new equipment, improving communications, developing detailed operational processes and procedures, staff training, exercises and even full-scale pre-season rehearsals.
External partners like Babcock can play a critical role in helping customers to meet a range of challenges. Babcock manages and maintains more than 5,000 assets for customers at Heathrow, Gatwick and Edinburgh Airports, providing preventative maintenance and scheduled repairs at on-site airside workshops. This ensures fleets are accessible and available, when and where needed, all year round. Within these fleets, there are approximately 250 seasonal assets essential to the smooth running of winter operations.
Following the Begg report, Heathrow agreed to invest £50 million on improving procedures, new equipment and new ways of working to ensure a more resilient service, whatever the conditions. Babcock also invested in bespoke new equipment to support its customers' winter operations and used its proven expertise in asset management to advise customers on adding the right new vehicles to its winter fleet. To underpin this, Babcock works with its customers to build an infrastructure of continuous all-year-round support to ensure that people and equipment are ready should a serious weather event affect operations.
Winter is coming
The winter period ends officially at the end of March, and immediately kick-starts a period of assessment, training and planning to prepare for the following winter. This is the catalyst for the summer servicing schedule of the winter equipment. Over a seven-month period all the kit within the fleet must be serviced and re-calibrated, ensuring it is ready to be used from 1 November.
During this time Babcock also oversees familiarisation training for its teams working on the Ramp and in the Zones. This is a rolling programme, developed by a former technician, and ensures that teams are comfortable with the equipment used in winter operations in advance, so when the winter hits there are no issues with adapting to the kit.
Continuous improvement
At the end of every winter period, Babcock works with its customers in the airports sector to review performance over the past season. This provides the feedback and information to implement informed changes to procedures that drive continuous improvement.
This approach has led to Babcock working with its customers to implement a series of informed, best-practice approaches. For example, Babcock knows from its past experience that the most reliable vehicles are those that have been in constant use for training over the summer months. We advised customers on this, who rotated their training vehicles as a result. Consistency of use affects the reliability of any engine, so when a potential weather event is flagged, Babcock's team ensures all vehicles are turned on and tested the night before the weather is expected. 
Preparation, preparation, preparation
At the end of the summer period, Babcock works with its customers to intensify their preparation for winter events through more regular tests and practice sessions. Even when winters are milder than expected, the airport must be confident that its people and external partners are prepared. Regular tests on equipment and drills for all teams ensure that the whole airport is fully prepared for any events that may later emerge.
From September, monthly tests are carried out to ensure staff practice procedures and equipment is assessed. The airport will call a test event to test its ability to respond, to ensure everyone is in the right place, with the right kit and doing what he or she should be to minimise the effects of the weather. Within this Babcock also injects some dummy breakdowns to test these processes in a simulated bad weather situation. During milder winters this is an essential way of ensuring the airport and its partners remain prepared.
Reacting fast to minimise impact
External partners work closely with airports and airlines all year round, but working arrangements become closer during winter operations, and culminate when a weather event is called and Babcock becomes embedded into its customers' operations.
The first sign of a winter weather event is when scientists from the MET Office predict incoming weather that may affect airport operations. From this, the airport operator or airline declares an approaching weather event – usually 36 hours in advance of the event itself.
A weather event is the catalyst for partners like Babcock to shift their working operation dynamically. The key here is to work effectively in partnership, and to make that really work, co-location is essential. Managers relocate to work more closely alongside the customer and technicians moved from the workshop to the frontline, including working out on the ramp areas.
As soon as a weather event is called, the airport may need to reduce its throughput and flow rate. This may result in agreed tactical cancellations by the airlines, which usually affects domestic flights first. Due to the potential impact, it is essential that all airport users and the operator do everything to mitigate the impact on services. Better working practices are important, as is the underlying technology that can help to successfully navigating winter weather conditions. Everything from communications and defect reporting systems to telematics are important. For example, by providing the real-time data that informs us where the rigs are, what they are doing and to highlight any indication of potential damage. 
Getting closer to the action
It is not only procedures that have been changed since the snowfall of 2010/11; capital infrastructure has also been upgraded and new equipment invested in. This includes Heathrow's development of the AOF (Airside Operations Facility), which was started in 2013, opened in December 2014 and is co-occupied by Babcock 365 days a year.
The AOF encompasses various key airfield functions including but not only snow. It provides a manned workshop closer to the ramp, taxiway and runway that can provide a quicker means of supporting the more than 200 snow vehicles at Heathrow. It also enables closer cooperation between the drivers reporting the defects and the technicians in the workshops. People talking to each other can speed up the maintenance process, rather than any issue going into a system and waiting its turn to be processed, allocated, repaired and returned to service.
Supporting the team in the AOF are maintenance personnel on the ramp acting as first responders to breakdowns in their area, effectively behaving as a localised and dedicated emergency response unit, like the AA or RAC. If these teams can repair any fault at the point of breakdown they will do so rather than take any kit off the ramp for maintenance.
Babcock also positions more maintenance vans closer to where customers are due to de-ice aircraft, to provide support should an issue arise with the equipment. When de-icing begins the customer has a dedicated area where aircraft taxi through under their own power to a 'de-icing pad'. Once there the planes power down to ensure fluids are not taken into the engines, are sprayed with de-icing fluid and then taxi through to the runway. The pads help the airlines to change their working practices in reaction to the weather as once a plane has been de-iced there is a limited hold over time before it needs to be treated again. Having Babcock crews nearby helps to keep within this timeframe.
Recent results
We may not have had the snowfall of 2010 in recent years, but there have still been many winter events of varying severity to deal with. For example, 70 events were called in the winter of 2014/15, mostly due to low temperatures and the need to de-ice aircraft. Over this time Babcock assisted with more than 3,700 de-icing jobs, which took more than 800 hours, to ensure availability of essential winter equipment remained high and any impact on airport operations was minimal.
Many airports operate at only 60% capacity, whereas Heathrow operates at more than 98%. As a result it is critical that the airport, its airlines, and partners such as Babcock collaborate to ensure that the impact of adverse weather is mitigated through a well-planned, thorough and consistent response. This approach has been further developed, tested and a system of continuous improvement implemented. The partnership now provides a coordinated defence against the winter elements, and enables the airport to be able to prepare for the unexpected. 

Tom Newman is Director of Airports at Babcock International Group. He took up the role in 2012 following a key business development role at Babcock, in which he was responsible for the major bids in the business' Support Services Division. Tom also has significant operational expertise from his earlier position as Head of Steelwork at VT Shipbuilding where he led a multidisciplinary team of steelworkers, welders and technical staff responsible for constructing large ships for both the Royal Navy and other international customers.