Tackling European challenges together in a competitive market
Klaus-Dieter Scheurle, CEO and Chairman of the German air navigation service provider, DFS Deutsche Flugsicherung, shares his perspective on current trends in European air navigation services and his vision of the future.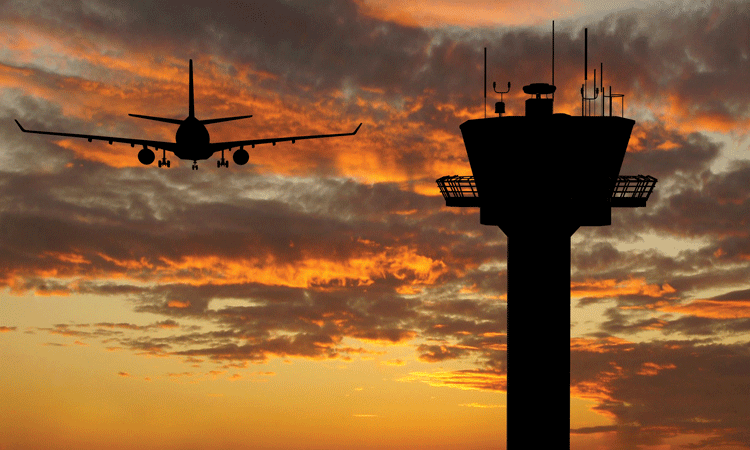 The process of change towards a single European sky is well under way
Air Navigation Service Providers (ANSPs) have joined forces in Functional Airspace Blocks (FABs) for improved network performance and have set up free route projects that optimally connect airports via direct routes. The Single European Sky ATM Research Programme (SESAR) has just entered the deployment phase, which is essential for harmonised and interoperable operations.
New approaches have been pursued to bring about developments. ANSPs create synergies through cooperation and have formed alliances such as the A6. The changes undertaken in air traffic management offer considerable advantages to the whole aviation community in Europe and beyond. Ultimately passengers, as well as the environment, will benefit from more efficient operations in the skies.
The SESAR Deployment Manager is a good example of the determination needed of all stakeholders to collaborate in order to bring about change in European ATM. With the Deployment Manager, who was appointed in 2014, the European Commission created the relevant political framework. The industrial partnership, which comprises the A6 Alliance of ANSPs, the A4 airlines and the SESAR-related Deployment Airport Operators Group (SDAG), has started an initial six-year period of work. The SESAR Deployment Manager will ensure that new technologies and solutions, which have been tested and validated in the SESAR Joint Undertaking, are delivered into everyday operations across Europe in a synchronised and coordinated way.
I was recently honoured to become the chair of the A6 Alliance. Apart from addressing the issue of maximising synergies between the Alliance members (the ANSPs of France, Germany, Italy, Spain, the UK, Poland, the Noracon consortium, the COOPANS alliance and the B4 consortium) and providing leadership at a European level in critical technical and strategic areas, I look forward to strongly focusing on SESAR deployment. I am confident that the Deployment Manager provides the appropriate framework and has built the necessary political stakeholder buy-in to ensure success.
From the beginning DFS has been working towards including a deployment phase in SESAR along with other leading ANSPs. DFS has been active in SESAR since its inception in 2006 and participates in around 100 projects in the SESAR Joint Undertaking Programme. Part of our strategic goal is to influence European developments towards the Single European Sky.
With a strong representation of air navigation service providers in the Deployment Manager, I am confident that it is the right management system to implement the right technologies to create considerable efficiency and capacity gains and, of course, further enhance the level of safety. This is crucial because the ANSPs will actually execute the process of establishing new infrastructures.
One of the challenges in the SESAR deployment programme is to achieve standardisation in the sense of creating interconnectivity between the solutions. To tackle this key issue, it is necessary to provide common and very specific requirements based on jointly validated results from the SESAR Research and Development Programme that leave little room for interpretation and long discussions.
Several solutions need a synchronised and coordinated deployment
Among them, for example, are arrival management systems that integrate multiple airports. Basic versions of arrival managers are already in operation, but the next generation will enable significant performance improvements. Further solutions, to name a few, are trajectory-based tools enabling optimised and more direct flights, advanced required navigation procedures, ground-based augmentation systems (GBAS) for optimised precision approaches to airports located in densely populated areas and remote tower control.
DFS has diverse projects under way. We have implemented GBAS technology at Frankfurt Airport, which is now the first international hub worldwide to use GBAS for Category I operations. There is also another SESAR trial station in place for validation of approaches under Category II and III weather conditions. Besides positive capacity and efficiency effects, the technology promises to enable segmented or curved approaches in the future.
One of our most promising projects is remote tower control as it shows great potential for cost-savings, productivity improvements and an enhanced provision of safe services. In a first step DFS will provide remote tower services for the small to medium-sized airports of Dresden, Erfurt and Saarbrucken from a centralised location in Leipzig.
Airport Collaborative Decision Making (A-CDM) is something DFS has been focusing on for several years. To date, the main international airports in Germany – Frankfurt, Munich, Düsseldorf, Berlin-Brandenburg and Stuttgart – have implemented A-CDM procedures together with DFS as project partner. Hamburg Airport is currently in the process of implementation. In order to harmonise A-CDM throughout the network for optimised aircraft turn-around processes and minimised delays, we have set up a Harmonisation Initiative, called [email protected]
Another DFS system developed within a SESAR project is a conflicting clearances system to avoid potential conflicts in tower operations in advance. It complements runway incursion monitoring and has been successfully validated at Hamburg Airport. The system uses the DFS Phoenix tower system as its basis.
One more example worth mentioning is the SESAR 'Follow the Greens' project
The project has developed a concept for automated use of airfield ground lighting with green taxiway centerline lights that are switched on individually to indicate the path to be followed. Simulations conducted at Frankfurt Airport demonstrated that the concept boosts efficiency and safety whilst limiting the environmental impact of ground operations at airports.
Advances in technology are important indicators of economic success for an enterprise to maintain its competitive edge. DFS invests, on average, an annual of over €110 million in new technologies, systems and facilities.
Technological innovation, however, is not the only aspect that results in a competitive edge
ANSPs in Europe will need to create sustainable cost-effective structures. They will also need to secure and boost their service quality in close dialogue with customers. My vision is that, within the regulation framework, the air navigation services sector will be consolidated and free-market conditions will determine success.
The following are some examples: The Austrian ANSP Austro Control handles air traffic services at several smaller German airports. The UK's NATS was awarded the provision of tower services at ten Spanish airports together with the Spanish construction company, Ferrovial. The private company Serco manages three additional Spanish towers. DFS has taken over tower control at London Gatwick Airport in the UK.
ANSPs will cooperate and at the same time offer and purchase services from each other as required. Only a few of the privatised enterprises will be able to provide the complete value chain of air navigation services. National borders will no longer determine the route network or service provision throughout Europe.
The Netherlands ANSP LVNL, for example, has a long-standing and close partnership with DFS. This cooperation could stand as a role model for future cooperation among ANSPs in the context of the SES initiative. We are currently establishing a new generation of a highly advanced air traffic management system for en-route and terminal area airspace, the trajectory-based iCAS system based on the iTEC collaboration between various ANSPs and the technology partner, Indra. The iCAS system will enable DFS and LVNL to achieve significant performance gains both in capacity and cost-effectiveness. Deploying this system jointly has significantly reduced the total system cost for both organisations.
All of these developments demonstrate that change in aviation has begun. All aviation partners must tackle the process together to meet the challenges of the future for a modern means of transport connecting people smoothly between London and New York, Frankfurt and Beijing or Brussels and Delhi.

Klaus-Dieter Scheurle was the State Secretary at the German Federal Ministry of Transport, Building and Urban Development before he took on the role of CEO at German ANSP, DFS. He has worked in both the government and private sectors. As the head of the Minister's Office and later as head of the department responsible for regulation, he was in charge of the privatisation of the German Federal Ministry of Posts and Telecommunications and its division into the component parts of telecommunication, postal services and the post's banking division. Later, he was the first president of the Regulatory Authority for Telecommunications and Posts, the present-day Federal Network Agency, and oversaw the introduction of more competition.