Could a concierge escort be the solution to the passenger experience problem?
Passenger experience is a major concern of airports, but is cutting the queue at security worth US$100? Or would you rather US$50 for the use of a private airport lounge?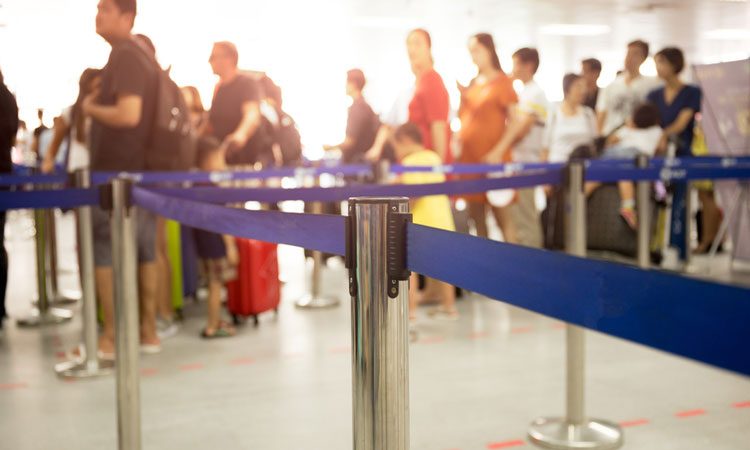 With the number of passengers increasing exponentially, queue times within airport terminals are increasing at a similar rate. However, a concierge company now offers speedy security solutions for small fee. 
To deal with the increase in passenger numbers one company has implemented a concierge service for the fee of US$100 to skip the queues at security and immigration. Passengers can access the lounges for US$50 in more than 500 airports across the world. Blacklane has launched a service to make the most out of travel time without annual membership clubs or frequent flyer status. 
Upon arrival a concierge will meet you airside from the plane, or after customs, depending on the airport rules, and will assist with your luggage, take you to the front of the customs and immigration queues and escort you to your mode of transport. 
For departures, the concierge will meet you at you vehicle and help you with you luggage to the terminal, and then allows you to bypass the queues at security and immigration. Once airside the concierge can assist with VAT refunds and duty-free shopping, and will escort you to the lounge and/or gate, if your fee covers this service. 
For connecting flights the concierge meets you airside, or after customs, once again if the airport rules allows this, with a pick-up sign. After you have been retrieved, you will be assisted with luggage, re-checking in and the service will allow you to bypass security and immigration lines. You will then get escorted to your gate.  
To use the lounges, you will be charged an additional fee of US$50. However, in doing so you receive three hours in the lounge (airports own, or private) to enjoy food, beverages, showers, Wi-Fi and other amenities they offer. 
Jens Wohltorf, CEO and co-founder of Blacklane, said: "Airport concierge services are one of the most efficient ways to decrease your travel stress. Now, thanks to our new service, it is also becoming one of the most affordable ways. Just as our chauffeured rides take stress out of travel on the road, PASS takes it away from the airports."
Wohltorf continued: "Travellers' most valuable – and most wasted – asset is time. We save time from your door step to the plane door and vice versa, giving you a seamless travel experience on the ground, be it on the road or within airport terminals."
Related organisations
Related people