Intelligent, efficient and safe: Airfield Ground Lighting at Istanbul New Airport
Istanbul New Airport (INA) – planned as the world's largest airport – is more than half way through construction and scheduled to open on 29 October 2018. Yusuf Akçayoğlu, Chief Executive Officer of İGA Airports Construction, shares some insight into the technical developments of its Airfield Ground Lighting installation that mark it out as the most intelligent to date.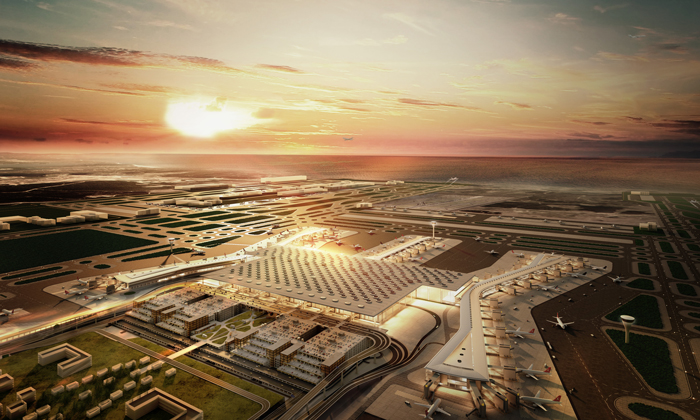 WHEN Istanbul New Airport (INA) opens 29 October 2018, it will be able to make two important boasts. Not only will it be the world's largest airport built from scratch, but with more than 40,000 LEDs powering the airfield, INA will feature the biggest Airfield Ground Lighting (AGL) installation – and the most intelligent airfield – the world has seen to date. Pilots simply to 'follow the greens' to and from their designated gate.
İGA, the joint venture group consortium of five Turkish companies that are constructing and will operate INA, chose a leading provider of solutions harmonising airport performance for the job: ADB SAFEGATE. The company is responsible for the installation of intelligent airfield solutions including LED, AGL and visual aids. ADB SAFEGATE has more than 70 years of experience with installing fully integrated airfield lighting solutions and serves some 2,000 airports in more than 175 countries. The contract was signed in September 2016 and deliveries began in 2017 and will continue into 2018.
The rest of this content is restricted to logged-in members. Login or subscribe free to read the full article.