OAG look into the speed of Saudi Arabian airport infrastructural growth
Following the news this month, that the Saudi Arabian government has awarded contracts to major regional and international firms to develop five airports within the region, John Grant, Senior Analyst at OAG offers his thoughts.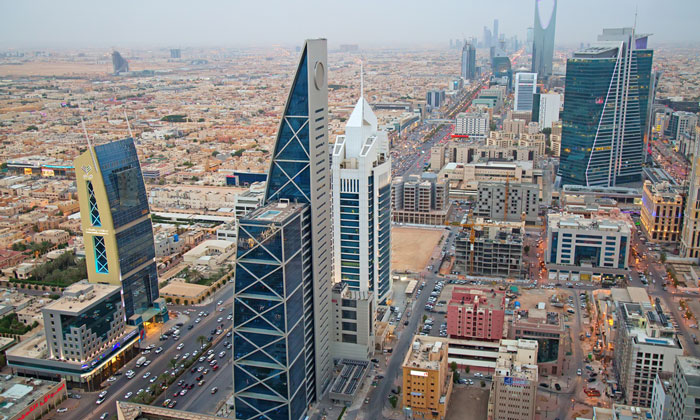 There are some high growth global markets that capture the attention on a regular basis; China, India and Indonesia have all seen rapid growth in the last five years but Saudi Arabia has quietly grown as fast as any of these markets. Since 2012, capacity from the country has increased by 63% to nearly 650 million outbound seats per year with a solid 9% growth expected in 2017. Such growth may explain why overseas airport operators are increasingly interested in Saudi airports as potential acquisitions.
In this article, we look at two specific airports that have recently been acquired by TAV and their local partner Al Rajhi Group; Gassim and Hail International Airports. Both airports collectively provided service to approximately 2.5 million passengers last year, and are expected to reach approximately 6.5 million passenger capacity per year following these new investments.
Gassim, the larger of the two airports acquired will operate some 1.2 million scheduled outbound seats this year spread across some 23 city pairs of which 15 are to international destinations with connectivity to the major hub markets in the region such as Istanbul, Dubai and Doha firmly established.
Indeed, international capacity at Gassim is now one-third larger than domestic capacity and has seen a near five-fold increase over the last five years as carriers such as FlyDubai, Al Masria Universal Airlines and Turkish Airlines have launched scheduled services. Low-cost airline capacity now accounts for just over 26% of all capacity at the airport with Fly Dubai the largest low-cost airline operating followed closely by FlyNas.
With just under 750,000 scheduled seats in 2017, and with only some seven airlines serving the market as opposed to the fourteen operating from Gassim; Hail is clearly the smaller of the two airports acquired. International connectivity is currently limited to Dubai, Abu-Dhabi and Cairo with 32% of all capacity at the airport provided by low-cost airlines. However, for both assets the key question is more around the future opportunity and mix of traffic rather than the impressive growth of the last few years.
With the domestic market already well served, the expansion of international services will be a key part of the new owners ambition. Analysis of OAG's traffic data suggest that there are a range of unserved markets from both airports although many of those markets are long-haul in nature such as Manila and Jakarta.
Closer regional markets do perhaps offer opportunity; neither airport has any scheduled service to the Indian Sub-Continent and Lahore, Islamabad, Delhi and Karachi are amongst those unserved markets where perhaps low frequency low-cost airline services could be operated in the coming years subject to the necessary bi-lateral approvals being in place.
For both airports, the recent increases in capacity have been significant, perhaps to a point where further potential increases in capacity in the short-term may be less than seen in recent years. Certainly FlyDubai, Turkish Airlines and Nile Air have all made slight reductions to their 2017 scheduled capacity compared to 2016 perhaps suggesting that demand is not growing quite as quickly as supply has in recent years.
The emerging economy of the Middle East will see the strongest international passenger growth, with operators recognising the value of connectivity to drive global trade and development.  Around 80% of the world's population lives within an 8-hour flight of the Gulf, meaning that by routing through the Middle East, carriers can aggregate traffic and offer a one-stop service between many city pairs that would not otherwise offer such direct itineraries.
Longer term and over the course of a 30-year concession the outlook for growth from the secondary airports in Saudi Arabia is certainly positive and if much of that growth is built around international services that typically generate higher revenues per passenger then TAV and their partner will be delighted with their investment.
Related organisations
Related regions