The changing world of passenger experience | Nandita Bhatt
Speaking back at PTE 2017, Nandita Bhatt, DGM.Arch at the Airports Authority of India offers an insight into the changing world of passenger experience…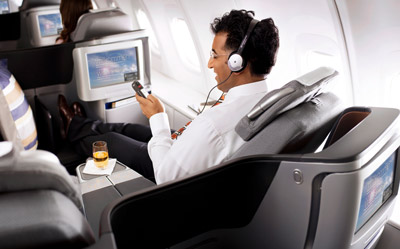 What role should airports have in relation to a nation's tourism?
Tourism in a diverse geographic and historic context of any nation is typically not concentrated in urban (tier I/II) areas. Airports must be able to promote outreach inlands/hinterlands by plugging time/operational gaps in regional surface transportation networks.
What are the main challenges we face at present with respect to passenger experience?
Comfort (Process, Queues, Procedures, airport layouts) : Waiting time and transit time for each service at airport are of significant importance. The pricing of each product also matters to passengers.
Security: We need a constant review of operational and security procedures and passenger/ logistics/cargo movements along with an integration of the latest technology.
Way-finding Communication : Easy / seamless travel at an airport will define discussion in the near future.
Information Technology: Passengers want updated live information in their hands and stay connected throughout. Airports that can make passengers happy by updating their notification systems and airport apps regularly will ensure minute to minute progress and monitoring on their part.
What is the importance of community and the surrounding environment when designing an airport?
Firstly, location and setting of airport in any region/urban or otherwise acts as growth pole. For this reason, it has a direct bearing on the local urban development. In the long term, this development must not contain the (inevitable) expansion of airports and an understanding of the same must be achieved in sync with local develop plans.
Secondly, the development of an airport brings about a futuristic avenue in commercial utility of its immediate vicinity and must complement this in order to strengthen the existing local economy.
What role and which specific technologies do you see as integral to ensuring a seamless experience?
Biometric technology for me. Technology is changing the way we travel. Making the journey through airport terminals more seamless for passengers is a goal shared by airports around the world, but with the mandatory multiple checkpoints managed by various stakeholders, and stringent security measures in place, it is an ambition which is difficult to achieve. Biometric technology has, however, emerged as a key tool in this bid to expedite passenger processing while maintaining the highest levels of security when travellers have to use multiple service providers at multiple junctions throughout an entire journey. Its like unified card or may be personal smart phone and biometric system synchronised in which you can use multiple services together.
Imagine we are having this conversation in a year's time at PTE 2018 – what will have changed?
Just one word ,it could be a 360 degree change with technology and policies changing fast there can be many changes in customer services, but security issues still remain on priority affecting these.