Passenger Flow supplement 2016
Featuring articles from Warsaw Chopin Airport and Gatwick Airport, plus Johannes Scharnberg, Director of Aviation at Hamburg Airport discusses the revolutionary I-drop system…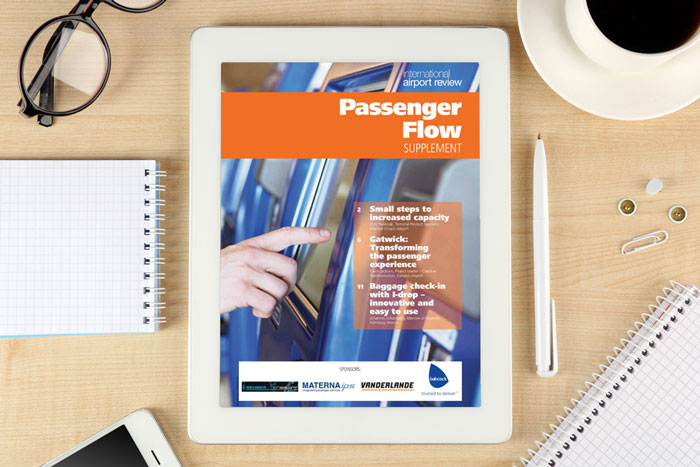 In this Passenger Flow supplement:
Small steps to increased capacity
You don't need expensive investments in new infrastructure to increase airport capacity, says Warsaw Chopin Airport's Terminal Product Specialist, Piotr Pawlisiak, he believes that employee creativity and the vision and acceptance of airport management boards will suffice…
Gatwick: Transforming the passenger experience
Gatwick Airport is the UK's second largest airport and has the most efficient single-runway airport in the world serving more than 40 million passengers to 200 destinations in 90 countries. Gavin Jackson, Project Leader – Check-in Transformation at Gatwick Airport reveals a £2 billion investment programme that will transform the airport, with capital projects designed to drive growth and improve every aspect of the passenger journey…
Baggage check-in with I-drop – innovative and easy to use
Consistent growth in air traffic means that everything is getting faster. More and more passengers have to be checked-in within shorter timeframes while service and security expectations are rising. In order to optimise passenger handling, Johannes Scharnberg, Director of Aviation at Germany's fifth-largest airport – Hamburg – explains that it is increasingly turning to self-service kiosks which are both innovative and easy to use. The latest example is the baggage drop system known as 'I-drop'…
This Passenger Flow supplement is restricted to logged-in members. Login or subscribe free to read it.