London Gatwick's updated approach to sustainability
London Gatwick Airport is investing £250 million to become net zero by 2030 and has just strengthened its sustainability strategy with 10 detailed roadmaps and a greater emphasis on people. Mark Edwards, Head of Sustainability, explains more for International Airport Review's Issue 2 2023.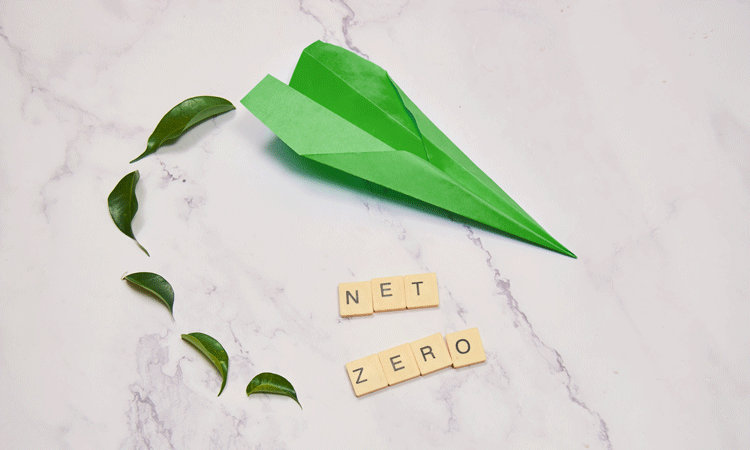 London Gatwick's sustainability is a story of two halves. It starts with our first Decade of Change – a 10-year, 10-point strategy that ran until 2020. The airport grew by 15 million to over 46 million passengers a year during this period, even though our environmental impact reduced – thanks to a successful strategy.
Our current policy takes us to 2030, however, this has changed in some significant ways compared to our first. The pandemic hit the airport and local area very hard, so we adapted our plans to have a greater focus on people.
First decade of change
Sustainability has played a central role in London Gatwick's transformation since the airport came under new ownership in 2009.
It was the beginning of the airport's ambition to be more sustainable and set goals in key areas for improvement. This ambition was supported by our first Decade of Change strategy and some notable innovations.
To reduce the amount of waste being sent to landfill, the airport significantly increased on‑site recycling. By 2019, recycling rates reached 71% of all waste, a strong performance for any organisation. London Gatwick was also the first airport in the world able to dispose of Category 1 airline waste on site.
To reduce our carbon impact, we purchased 100% renewable electricity and installed LED runway lights. Our Decade of Change commitment and collaboration with Airbus saw the A320 family of aircraft modified so they make less noise. We have continued to secure multi-year awards for biodiversity through careful management of our estate.
The airport also tackled local economic and societal issues by investing over £1 million in local good causes, and by spending a healthy proportion of the airport's revenue with local suppliers.
The results were strong and we either met or exceeded all the first Decade of Change goals, despite the pandemic interrupting the final months.
Second decade of change
Planning our new 10-year sustainability strategy was well underway when the pandemic hit. It had a devastating impact on the airport and our surrounding communities, and this influenced our thinking.
Like all good plans we adapted our approach to sustainability to reflect the impact of the pandemic. Our new strategy has more focus on local people and our colleagues, while also continuing the great work we do for the local environment.
Practically speaking, this change of focus is designed to help generate and sustain good jobs and strong, inclusive, local employment. It will also boost skills and educational opportunities for local people, and improve diversity and opportunities among our workforce.
The pandemic also inhibited our ability to make progress on the Second Decade of Change. Crucially, we will shortly confirm and clarify our ambitions by publishing 10 roadmaps.
The roadmaps set out quantitative and qualitative outcomes for each of our 10 goals, clearly showing what we plan to achieve by 2030.
Selection of outcomes from London Gatwick's new roadmaps. By 2030:
Employ a minimum of 55% of the total Gatwick workforce from the local area
45% of leaders to be women and 12% from an ethnic min
ority background
A minimum of 25% of total spend to be with regional suppliers each year
Invest £5m cumulative in community funds and raise £2m cumulative for charity partners
Support one million cumulative student encounters through Gatwick education programmes
60% of passengers and staff travel to the airport by public, zero and ultra-low emission transport
Reduce potable water consumption by 50% per passenger
100% of materials in operations, commercial and construction to be repurposed for beneficial use
Achieve net zero for Gatwick scope 1 and 2 greenhouse gas emissions.
Net zero airport by 2030
We recognise that long-term sustainable investment is critical to the future of the airport. 
This is why we committed to invest £250 million to reduce carbon emissions and becoming net zero for the airport's buildings and vehicles (known as scope 1 and 2 carbon emissions) by 2030, 10 years ahead of our previous target.
This also aligns with VINCI Airports' environmental action plan for all its EU airports to be net zero by 2030. 
Our plan is to invest in programmes that will see us cut the emissions under the airport's direct control, such as replacing vehicles with EVs and gas boilers and refrigerants with zero and low carbon alternatives. 
We will also continue to reduce overall energy use, invest in on-site renewable energy, including solar power, and continue to source 100% renewable electricity. 
Together, our new Decade of Change policy, roadmaps and net zero investment show that London Gatwick's commitment to sustainability is stronger than ever.
As we prepare for a busy summer, our frontline colleagues can also be confident that we will grow sustainably, and this includes supporting them and the local communities many of them live in.     

Mark Edwards is a Chartered Environmentalist and Chartered Mechanical Engineer. He is currently the Head of Sustainability at Gatwick Airport. Mark has considerable experience in the infrastructure sector working at both private and not-for-profit organisations specialising in resource efficiency, circular economy and carbon reduction.