Promoting seamless travel at Narita International Airport with Face Express One ID
In Issue 1 of International Airport Review, Tatsuya Narukiyo, Chief of Digital Transformation Development and Corporate Planning Division at Narita International Airport, explains how they are raising the passenger experience and promoting operational efficiency with their Face Express facial recognition programme.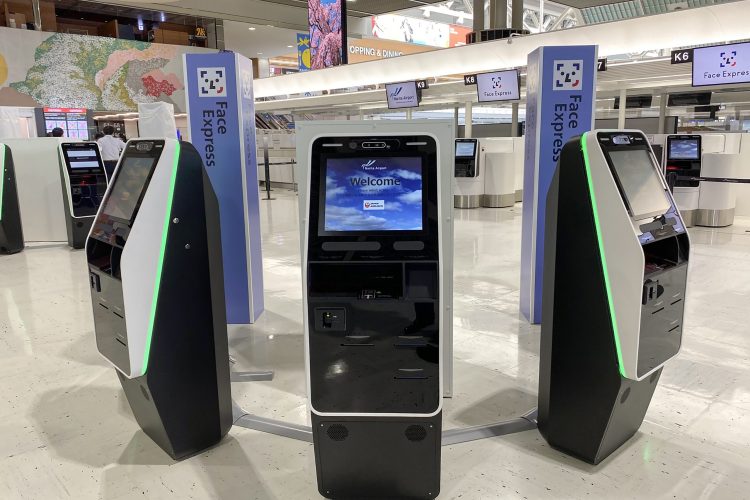 Narita International Airport's face ID enabling seamless travel. Credit: Narita Airport Corporation.
Before the COVID-19 pandemic, as global demand for air travel was growing, Japan and Narita International Airport (NRT) saw an increase in the number of passengers, especially inbound passengers, and problems such as congestion at check-in counters and security checkpoints, as well as staff shortages, became apparent.
To address these issues, Narita Airport began to implement airport innovation initiatives, including the 'Fast Travel' initiative.
In addition, the pandemic presented a growing demand for contactless procedures to prevent infection, and it has become almost essential in air travel.
Although air travel demand has temporarily declined due to COVID-19, we recognise that in the face of expected future growth in air travel demand, airports around the world face the common challenge of how to operate airports efficiently and promote contactless initiatives.
We intend to further promote Fast Travel and generate further airport innovation to improve efficiency, to promote contactless initiatives, automation and reduce labour.
Key challenges for innovation
Since 2017, Narita Airport has been promoting Fast Travel initiatives, including self-bag drop and smart security, to reduce congestion, save staff time, and improve productivity by simplifying and shortening boarding procedures.
The final stage in Fast Travel's efforts is Face Express, or One ID, a boarding process using facial recognition technology which we started to operate in July 2021, just before the games of the XXXII Olympiad and Tokyo 2020 Paralympic Games.
The concept of Face Express is as follows:
"A safer, more secure, and much more comfortable, seamless passenger experience."
Based on the concept, Face Expression has the following benefits:
For the passenger:
Reduced procedure time
Passengers do not have to pause
For the airline:
Better on-time performance
Effective staff allocation
For the airport:
Optimises airport space efficiency
Reduces congestion and provides the opportunity to improve profitability.
Vison for the future
Face Express started in the midst of the pandemic and is currently used by only two airlines, ANA and JAL, and devices and areas that support facial recognition system are also limited.
The next step is to expand the number of airlines and the area using the Face Express service. Furthermore, while it is currently not possible to register until after arriving at the airport, we would like to further reduce the time for boarding procedures at the airport by establishing a system that allows registration from outside the airport via mobile.
In addition, by collaboration with other services such as Border Control and airline lounges, we would like to establish a system that allows passengers to pass through and access each point with the Face Express service, without showing their boarding pass or passport.
Once off-airport registration is available, passengers will be able to register with Face Express at their hotel or on the train to the airport and will not have to show their passport or boarding pass in the airport until they arrive at their destination.
However, we need to work with many partners to make this world view into a reality. The most important partner to collaborate within Narita Airport is government-owned Border Control agencies such as immigration, customs, and quarantine. Border Control has already adopted a facial recognition system, but it is not linked to our Face Express system, so we would like to increase convenience by linking it to their screening processes. Collaboration with Border Control is not an easy task, but we want to make it happen because it would be a very effective link for customers and airlines.
In addition, we would like to establish a global One ID system linking worldwide in which passengers can pass through and access Border Control and boarding procedures at their destination with only one facial recognition.
We believe that this global One ID system will eventually create a world view in which passengers are able to travel the world easily and frequently.
We recognise that there are a number of issues that need to be addressed and it will not be an easy road ahead. But, we hope to work together to realise this world travel view in the not‑too‑distant future. 

Tatsuya joined Narita International Airport Corporation (NAA) as an IT Engineer in 2016. In 2020, he took on the role of Chief of DX Development and Planning department in 2020. Tatsuya is responsible for digital transformation at Narita International Airport which is the biggest international airport in Japan.
He is working on building a data lake system (AODB: Airport Operational Data Base) to analyse and display various data in real time for digital innovation.