How airports are seizing the opportunity to incorporate drones and unmanned vehicles into their ecosystem
Thanks to a quick recovery of passenger traffic, the industry's focus can now shift to yet another transformative challenge ─ Advanced Air Mobility (AAM). With safety, security, and passenger experience in mind, AAM will complement and enhance existing aviation network by providing fast and reliable connections to and from airports and communities they serve. For International Airport Review, Jean-Sébastien Pard, Senior Manager Facilitation, Passenger Services and Operations ACI World, explains more.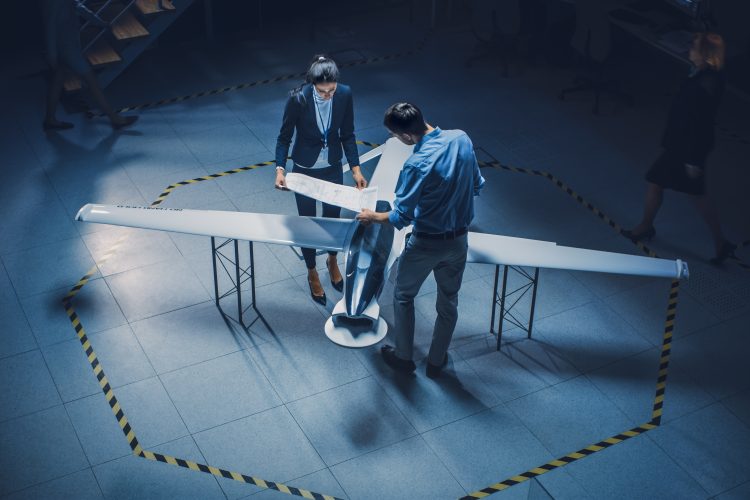 Many airports are looking to seize opportunities to incorporate drones, electric Vertical Take‑Off and Landing (eVTOL) aircraft, and other vehicles into their operations. However, this integration will come with its own challenges. The rapidly expanding segment of air transport activities has resulted in airport operators' awareness and consideration of the potential impacts these operations will have on airports in the future.
In 2022, Airports Council International (ACI) World released the Advanced Air Mobility: Integration into the Airport Environment policy brief, available on the ACI World store. This document describes ACI's policy and key statements on the integration of AAM into the airport environment. Its main objective is to help airport members and industry partners to build awareness on the benefits and opportunities related to the AAM ecosystem, which will soon become a reality, and on the potential challenges and impacts these new operations will have on airport facilities and infrastructure.
Several concepts and business models being explored by industry stakeholders were presented during the International Airport Summit, London, in October 2022.
For this article on the opportunities to incorporate drones and other unmanned vehicles in the airport environment, I interviewed Dr Dominic Walker, Director Surface Radar UK, Thales, and CEO, Aveillant Ltd.
When UTM meets ATM
The growth of AAM traffic will require the implementation of Unmanned Aircraft Systems Traffic Management (UTM), needed to seamlessly interface with existing Air Traffic Management (ATM).
According to Dr Dominic Walker, traditional air traffic control procedures and facilities (or an evolution of them) are not suitable to support AAM operations. "Whilst it is true that the airspace around airports is very accurately monitored, the surveillance techniques used (such as primary and secondary radar, ADS-B transponders, Wide Area Multilateration) are designed specifically for traditional manned aircraft. The new airspace users, be they individual air taxis or unmanned delivery drones, will be much smaller and much slower than traditional aviation, and will not be reliably tracked by existing primary radars."
While we assume that drones and other new airspace users could be reliably tracked by traditional sensors, it is highly unlikely that air traffic controllers would want them to appear on their screens. "Air traffic management is a high skill, high pressure task with safety critical decisions made in real time," Dr Walker stated. "This is only possible for the controllers because the task of air traffic management is strongly regulated and highly procedural. The regulations and procedures for management of these new and varied airspace users simply do not yet exist." According to Dr Walker, the lack of suitable equipment and regulation means this 'top-down' approach of imposing existing Air Traffic Management approaches onto AAM around airports will at best be very slow, at worst will kill off innovative initiatives.
An alternative approach
Unmanned and remotely piloted aircraft systems and small drones became a hot topic for airports, notably because of the negative impact resulting from unwanted and unauthorised activity. In 2018, Gatwick Airport was shut down for over 24 hours. This constitutes one of the highest profiled events; since then, other runway closures or flight diversions have taken place globally. As this new aviation technology comes to fruition, critical infrastructure must be protected from any possible misuse. Airports need to be ready to respond if systems negatively impact safety, efficiency, or capacity. Amongst resources available for airports members, ACI has made available a Counter Drones Knowledge Centre to collect guidance material, regulations, white papers, and policies on drone risk mitigation.
According to Dr Walker, Gatwick Airport closure led many airports to use novel surveillance equipment to help protect from rogue drones: "Airports have started to invest in short-range high‑resolution radars, high definition electro-optical (EO) cameras, radio direction finders, etc., equipment not typically used at airports but specifically selected to monitor for unusual objects in the airspace. London Heathrow Airport, a leader in this field, deployed possibly the most comprehensive drone detection system of any airport. Advanced holographic radars from the Thales owned company Aveillant also form a part of a solution deployed in partnership with Operational Solutions Limited (OSL)."
Other leading airports such as Paris Charles de Gaulle, Auckland, and Singapore Changi have deployed counter drone surveillance. "In almost all cases, the airports operating these systems have come to see that, in addition to protecting from 'bad' or unauthorised drones, these innovative airport surveillance systems can help with the controlled use of the 'good' drones," said Dr Walker.
The Future Flight challenge, a UK government-supported programme working to develop new aviation systems,1 is providing funds to OSL and Thales to develop applications for high intensity drone operations. "This will see sensors and systems originally deployed as counter drone measures used to enable controlled drone flights to perform critical operational and security tasks at Heathrow airport," said Dr Walker.
Benefits for new airspace users
When looking at the airport ecosystem, multiple areas are likely to benefit from new airspace users in the near and medium future. Many might have the wrong idea that AAM operations are limited to flying cars, air taxis, and pizza deliveries with drones. However, as stated by Dr Walker, "when thinking about AAMs, the context of new airspace users at airports, the applications could be specific to airport operational needs. The controlled use of drones within the aerodrome opens a multitude of potential uses for tasks traditionally conducted in a dedicated car or truck, or on foot. Runway inspections, perimeter security patrols, wildlife management, emergency response…all could be done more quickly, more frequently, and more cost effectively by drone than in person. There is also an environmental benefit to operating a small electric drone instead of a large petrol or diesel engine vehicle."
Finally, and notwithstanding the urgency of addressing drone risk around airports, it is important to stress the many benefits of their legitimate use within the air transport system. Drones are increasingly used for various airport activities such as building and runway inspections, logistics capabilities and aerial photography. As the use of unmanned systems increases, best practices on legitimate operations and integration within the airspace is made available to benefit airport operators and their stakeholders.
Reference
https://www.internationalairportreview.com/article/154632/investing-new-aviation-systems-future-industry/
Dr Dominic Walker is Director of Thales Surface Radar UK and is also CEO of Aveillant, the Cambridge based radar technology company which was acquired by Thales in 2017.
Dominic began his career with the UK Defence Evaluation and Research Agency, working on high resolution radar for maritime surveillance, specialising in modelling and analysis of sea clutter. He then became Product Development Director for QinetiQ's Airport Technologies group, overseeing the design and development of the Tarsier radar for runway debris detection. He has also worked for Northrop Grumman in the UK, overseeing product management for the Airport Systems group.
Dominic is a graduate of Christ's College, Cambridge in Natural Sciences (Physics). He also holds a PhD in Electrical Engineering from University College London and an MBA from Warwick Business School.