Operational effectiveness, efficiency or excellence?
Damian Ellacott, Chief Operating Officer at Dammam Airports Company (DACO), explores the terms operational effectiveness, efficiency and excellence, focusing on airport operations, but argues that commercial and support functions all contribute significantly to the success of an airport ecosystem.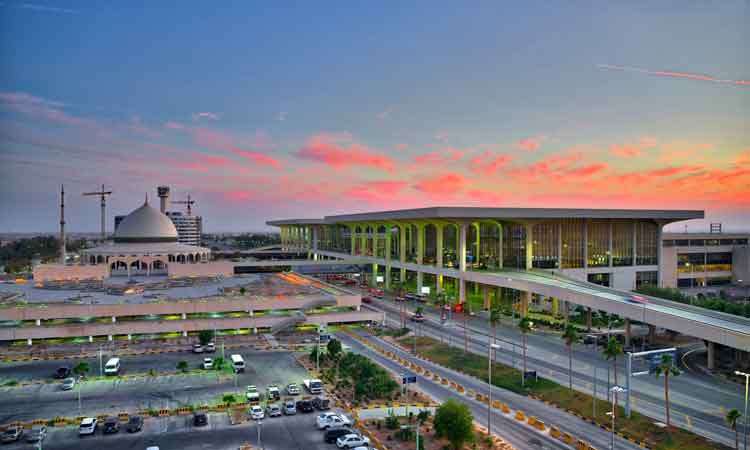 A commercial passenger airport is a complex system of businesses and stakeholders, operating within a safety‑critical, regulated environment. Across this system-of-systems, there are often conflicting priorities and objectives between stakeholders which undermines the desired outcomes. For example, the need to operate safely within full regulatory compliance, but also to be commercially profitable, as well as deliver exceptional customer service.
Within the airport environment, the terms operational excellence, operational effectiveness and operational efficiency are used frequently and sometimes interchangeably, but they are distinct, and their differences are not always well understood. What do these terms really mean and how does their meaning affect airport business success?
Operational excellence: The 'why'
As a pilot in the world-class Red Arrows Aerobatic Team, we were drilled in the philosophy of operational excellence as it was fundamentally how we operated day-in-day-out to achieve levels of exceptional performance, especially in a dynamic and safety critical environment. There is much written about high performing teams and the reasons for achieving operational excellence. Crucially the basis for this success is largely organisational culture and the 'why'.
The Red Arrows selects high performing individuals at the top of their game technically. But even more importantly, pilots are selected based on their cultural fit and personal values which demand absolute trust in one another and full commitment to the team's agenda, even if it means individual sacrifices are needed for collective success. Important note – Maverick from 'Top Gun' (or a maverick) should not and would not be selected for a high performing team like the Red Arrows, no matter how technically competent!
So how does this play out at an airport and across the different actors? It is an admirable objective to establish a culture of operational excellence within your own organisation, but clearly success will be limited, if not unachievable, without a similar culture and alignment across stakeholders. The only way to succeed together is to continuously align beliefs and values so that aligning goals and objectives can be achieved (see Jody Hoffer's excellent book, 'The Southwest Airlines Way'). Too often where there is conflict, and competition (the wrong sort), blame pervades which, in turn, undermines success, let alone collective triumph especially during operational disruption, crisis or pressure. Airports and airlines too often clash over who is responsible for a particular disruption that results in a delayed flight, missed passenger or baggage connection, when improved planning and collaboration at an earlier stage could have prevented it.
Operational effectiveness: The 'what'
Operational effectiveness can be defined as a core objective of an enterprise where organisations seek to maximise the efficient use of resources in their business operations and to improve quality, productivity, or competitive positioning in their markets. Essentially, it is about the 'what' and doing the right things to execute a business plan or strategy to achieve desired objectives.
In the Red Arrows, we had clear objectives and with a squadron motto of 'éclat' or brilliance it wasn't difficult to align and motivate the team. Strong leadership that models and operates by these values drives delivery and execution. Defining the 'what' at an airport is made more challenging by the different 'whats' [sic] that exist across the different stakeholder groups. As an airport operator, the 'what' should be guided by a set of explicitly clear organisational objectives and specific goals that are cascaded effectively providing every department and employee with clarity around their role and what is expected of them. Unfortunately, this is rarely done well leaving stakeholders, organisational departments and team members floundering as they work ineffectively in different directions.
Achieving operational effectiveness is where an organisation's leadership and strategy is critical. If there is strong senior leadership that clearly defines the 'what' and the right things, and middle management cascades this clarity to the front line, then the business is heading in the right direction.
Operational efficiency: The 'how'
Simon Sinek said: "People don't buy what you do, they buy how you do it." Operational efficiency is the 'how' and technically it is the ratio of a system's input to output which determines a system's overall performance, and in this sense, lower costs equate to greater efficiency. However, this rather over-simplifies the achievement of operational efficiency, especially across a large system of systems, processes, businesses, and stakeholders at an airport. It is also an understated reflection of the huge efforts and passion that people who work at a commercial passenger airport put into running their operations to not only do this efficiently but crucially, to also deliver an exceptional experience to their passengers. This comes at a cost which is often exacerbated by needless complexity.
Many people and organisations confuse difficulty with complexity. This is frequently due to a complexity bias which is a logical fallacy that leads us to give undue credence to complex concepts. Faced with two competing hypotheses, we humans are too often likely to choose the most complex one! In any organisation, to counter this there should be a strong focus on removing complexity where possible and concentrating on getting the basics right. An airport's operational efficiency is measured by how well it can process aircraft, passengers and baggage, whilst achieving agreed safety and service levels, all with minimum resources (at lowest cost) but is this right? The best low-cost airlines have all but perfected the carriage of commercial passengers at low cost but at the expense of certain service levels – does any airport want to be known as a 'budget' airport? Airports sometimes have low-cost terminals, but these are generally separate and distinct and not the mainstream. To this end then, airports need to ensure that they have the basics covered first – the right people, processes and equipment, and fit-for‑purpose facilities before exploring advanced systems or processes that will improve efficiency even further (if implemented on a solid foundation).
And finally
Operational effectiveness (the 'what') can be achieved especially in the short-term by executing a planned strategy with capable resources. Operational efficiency (the 'how') can be achieved quickly through process improvement and optimisation of resources deployed across the business and operational activities. However, sustained operational excellence (the 'why') can only be achieved long-term and by developing the culture where seeking excellence is instinctive and habitual – 'excellence is not a single event, but a habit' (misattributed to Aristotle but was in fact written by Will Durant in his 1926 book 'The Story of Philosophy'). Most people employed in aviation globally are passionate about their work and that is a significant part of the journey to achieving sustained excellence. After the decimation of the aviation industry globally due to the pandemic there is a bright future that can be achieved if we understand and implement operational excellence, operational effectiveness and operational efficiency correctly.

Damian Ellacott has over 25 years of global aviation experience split equally inside and outside of the cockpit. He has held senior roles at leading airports and airlines internationally and is currently Chief Operating Officer at Dammam Airports Company. Previously he has worked at Jeddah Airports Company, Dubai Airports, airberlin and Etihad Airways in senior operational roles. Prior to that he spent 12 years in the United Kingdom's Royal Air Force as an Officer, Fighter Pilot, Instructor Pilot and Red Arrows aerobatic display Pilot. He holds MBA, BSc (Hons), PMP qualifications and a Commercial Pilot's Licence.