Virtual checkpoint queuing is a passenger perk at Phoenix Sky Harbor
Daver Malik, Assistant Chief Information Officer, Phoenix Sky Harbor International Airport, tells International Airport Review how the airport's pilot programme, PHX Reserve, is giving passengers more control over the security process, in turn leading to a more positive experience.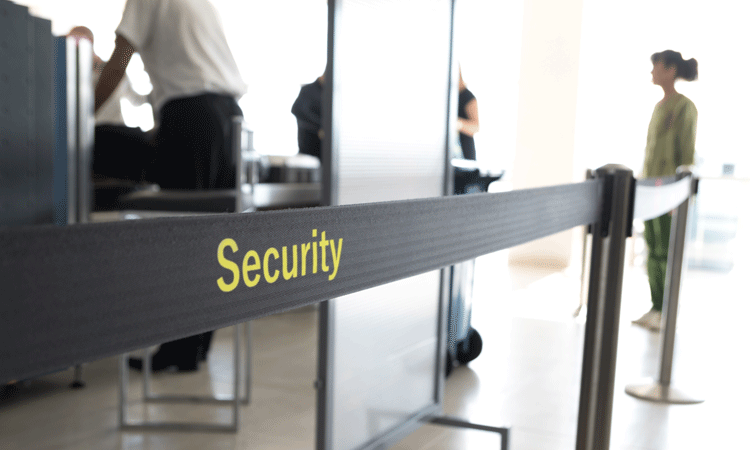 The process of air travel can be particularly stressful – everything from booking an airline ticket, to getting to an airport, to passing through the security checkpoint, to boarding an aircraft.
Going through airport security is especially trying for many passengers, because often they do not know what to expect or how long it will take to go through a checkpoint.
However, giving passengers more control and predictability through the security process can make the air travel experience less stressful, more convenient and even more joyful. And that's what we're doing at Phoenix Sky Harbor International Airport (PHX) with the introduction of virtual checkpoint queuing.
PHX Reserve
PHX recently unveiled a partnership with Copenhagen Optimization and CLEAR to offer free reservations for TSA Security Checkpoint lines. This is helping travellers manage their trips and eliminate uncertainty and stress over the security process.
The new pilot programme is called PHX Reserve, and it's giving passengers the ability to schedule a specific time to go through a TSA Security Checkpoint. It's also free.
This new process is coming to Phoenix Sky Harbor at a perfect time as travellers are once again flocking to the skies and traffic levels are close to pre-pandemic levels. 'America's Friendliest Airport' is only 15 minutes from downtown Phoenix and recorded more than 46 million passengers before COVID-19. PHX has about 1,200 take-offs and landings each day, three runways and two terminals. The 20 airlines that operate at PHX offer more than 130 non-stop destinations and approximately 125,000 passengers pass through PHX every day.
PHX Reserve is an easy-to-use service that allows passengers to save time and therefore take advantage of other amenities at the airport, such as shop at a boutique, or dine at one of our award-winning restaurants. As we continue to recover from the pandemic, the technology also provides an opportunity to impact non-aeronautical revenues. Our customer surveys are showing that about 50 per cent of passengers who saved time using PHX Reserve spent that time dining or shopping.
Plainly speaking, PHX Reserve puts passengers in charge of one of the key travel processes – going through a security checkpoint. Instead of not knowing what to expect at airport security, passengers can now have a lot more predictability about their experience ahead of time.
Digitalisation
At the heart of it, this is part of Phoenix Sky Harbor's broader digitalisation journey. PHX undertook a major digitalisation initiative in 2021 that included mining data from almost 60 different systems and applications to create a completely data-driven operating picture of the airport for the first time.
Plainly speaking, PHX Reserve puts passengers in charge of one of the key travel processes – going through a security checkpoint"
This included data from check-in and boarding systems, baggage handling, flight schedules, gate allocation, self-service kiosks, security checkpoints, parking, and ride shares, PHX Sky Train and ground transportation, to name just a few.
As you can imagine, the data from these and other sources was scattered and compiled differently throughout the airport. Therefore, after we consolidated the data, we 'cleansed' and created insights to develop an airport-wide holistic picture.
This allowed us to not only examine when we have peaks, but also quantify the peaks in terms of demand compared to availability capacity to process passengers. We specifically zeroed in on quantifying queues at various passenger processing points. With that understanding of the operating environment, we can now be very targeted in our approach to address specific bottlenecks. Leveraging virtual queueing to improve the security checkpoint experience for passengers organically emerged as one of the early initiatives. 
Successful collaborations
Successful airport operations are the result of collaborations and partnerships. And the airlines have played a critical role in this venture.
At the heart of it, this is part of Phoenix Sky Harbor's broader digitalisation journey"
We launched the pilot programme in Terminal 3 with Alaska and United airlines on 1 March 2022. To their great credit, both airlines actively reached out to their passengers as part of their pre-travel communication and informing them about PHX Reserve.
On 18 March, we expanded the programme to Terminal 4 in partnership with American Airlines. Since the initial launch, we have onboarded Southwest and Delta to the programme as well.
Of course, the TSA also played a key role – as did the airlines – in planning, developing, and rolling out the programme. Likewise, we worked together with many airport divisions like operations, public safety and security, facilities and services and public relations to launch this new service.
It was our operations team that was instrumental in working with TSA staff to develop the concept of operations, determine operating hours, as well as which checkpoints to use and where to add a dedicated lane to process PHX Reserve passengers.
We're still in the early stages of PHX Reserve, but the passenger feedback is very promising.
Passengers absolutely love the value this new service offers and the ease of using it at airport security checkpoints. About 90 per cent of passengers who have used the service are either very satisfied or satisfied with the service.
Ultimately, it's a win-win-win for the passengers, the airport, and the airlines.
Biography

Daver Malik is responsible for the overall technology strategy and digital operations at Phoenix Sky Harbor International Airport and City of Phoenix's two general aviation airports (Goodyear and Deer Valley). 
Prior to joining PHX, he served as the Director of Global Airport Strategic Programmes and Senior Director of Airport Product Development at Collins Aerospace where he led product strategy and bringing next generation of airport products to global aviation market. Malik also served as the CIO at world's busiest airport – Hartsfield Jackson Atlanta International Airport and played a major role in the technology planning, design and implementation of several capital projects as part of a multi-billion-dollar development programme.
He is also the immediate past chair of Airports Council International – North America (ACI-NA) Business and Information Technology Committee.