Placing sustainability at the core of future airport growth
Sustainability is one of the most important driving forces behind the future development of airports. For International Airport Review, Marc Houalla, Deputy Executive Director of Groupe ADP and Managing Director of Paris-Charles De Gaulle and Gaël Le Bris, Senior Aviation Planner & Senior Technical Principal at WSP USA, explains more.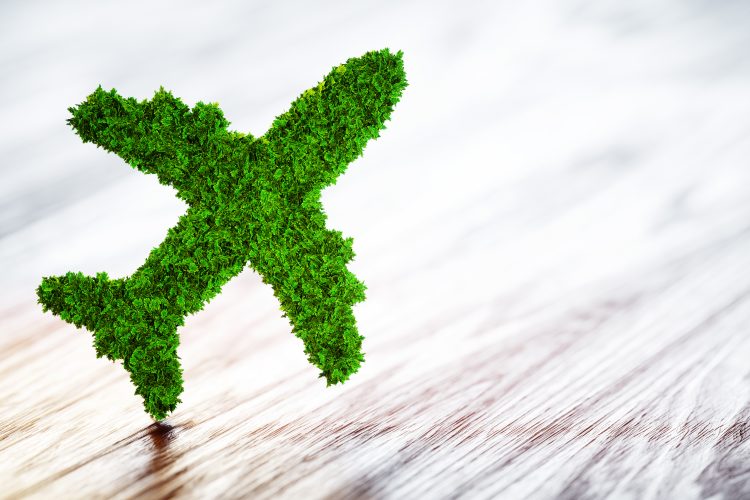 The map to sustainability
The European aviation community is always at the forefront of climate actions. The European Green Deal is an ambitious initiative of the European Commission under the leadership of Ursula von der Leyen. Applauded by world leaders and global companies, it demonstrates the commitment and resolve of Europe in reducing carbon emissions by 55 per cent by 2030 and achieving zero net emissions of greenhouse gases by 2050. The realisation of this goal will make Europe the first climate-neutral continent in the world.
Airports should not be treated as nuisances and polluters to their neighbourhoods.. they should be valued as contributors and partners to communities"  
To map out a clear path to achieve the commitment of a 90 per cent reduction in transport-related greenhouse gas by 2050 under the Green Deal, the aviation sector has launched massive research programmes, including the development of hydrogen aircraft and an industrial SAF (Synthetic Aircraft Fuel) production programme. Some member states are pushing for greater utilisation of rail transportation. For example, the French government has enacted a law to ban domestic routes where the same journey could be made by train in under two and a half hours. 
At the same time, some environmentalists are advocating that we should curtail air transport, and halt airport expansions altogether. This may not be the best proposition – not the best for the people; not the best for the social and economic developments of the world. Interestingly, it may also not be the smartest solution for the environment.  
That is why European airports have been examining and piloting new ideas to re-position themselves as 'contributors' and 'partners' to their neighbourhoods while ensuring growth and development in a sustainable manner. This article discusses some of the ideas and initiatives behind this paradigm shift.
From foes to friends
Airports should not be treated as nuisances and polluters to their neighbourhoods. Instead, because of the many direct and tangible benefits that airports can bring to their residents, they should be valued as contributors and partners to communities. 
Providing employment opportunities is the most classic incentive. Meanwhile, airports have become increasingly creative in integrating themselves into their local communities. For example, local businesses are given favourable consideration in airport tender process, residents can have access to airport medical centres, and enjoy airports' shopping centres, shops, or leisure centres. Some airports are even providing community facilities and sports infrastructure for their neighbours. Paris-CDG Airport, for example, is considering aviation job training centres that welcome local community.
The idea is for the local neighbourhoods to develop and grow in tandem with the airports, which should be considered as socially sustainable assets. When interests are aligned and benefits are mutual, the joint desire to succeed and the momentum to collaborate will be stronger than ever. 
The revision of airport mobility plan
Due to inefficient public transportation systems, city-to-airport journeys are heavily car bound in many European cities. The rush hour gridlocks are almost unbearable. This problem means delays and stress for passengers, serious time cost and fatigue for airport employees (due to their irregular working hours, airport employees often do not have much choice in terms of public transport), frustration to residents living in the vicinity of airports, and adverse impacts to the environment.    
Many airports are also rethinking their mobility plans to make access to airports more efficient and environmentally friendly. Encouraging car sharing, developing dedicated train services, promoting the use of people movers and electric buses, and providing dedicated bike lanes are among the initiatives. Some airports are even financing these alternative modes of transportation, both as services to airport employees and goodwill to their neighbourhoods. Such investment can also demonstrate airports' commitment to climate actions.
Fly, rail and more
To make better use of intermodal arrangements is on the sustainable transport agenda of many European member states. France is one of the forerunners. The French government took the decision to ban flight routes where the same journey could be made by train in under two and a half hours. Under such trend, air-rail/road/sea inter-modality have much potential for further developments. Airports can naturally serve as a node in the network.
However, the development of intermodal transportation is not without challenges. First, intermodal transport involving flights will need to be supported by suitable framework under bilateral air services agreements. For example, for a single ticket from Hong Kong to Paris (air) and Paris to Lyon (rail) to be issued by an airline, both intermodal arrangements, and the Hong Kong-Paris-Lyon route will need to be allowable under the Hong Kong-France Air Services Agreement. Journeys between Europe and the far east are great candidates for intermodal transportation, but it will require the concerted efforts of the international civil aviation community to make it happen. In addition, bilateral air services negotiations often take time.
Besides, for intermodal arrangements to generate sufficient market demands, the schedules of planes, trains, buses, and ferries will need to be adequately synchronised. This involves a lot of co-ordination among airlines, railway companies, and bus and ferry services operators. The commercial interests of individual companies could make this tricky as well.    
In the eyes of passengers, one obvious convenience that air-to-air connections enjoys over air-to-rail/road/sea connections is reliable and hassle-free point-to-point baggage check. Many airports, airlines and transportation service operations are still struggling to offer seamless baggage experiences to intermodal passengers. Addressing this issue will require substantial financial investment in station infrastructures, such as baggage sorters, check-in counters, etc.  Some stations also face greater spatial constraints than others.
A sustainable ecosystem of air travel with hydrogen as a new source of energy
The use of hydrogen will play a significant role in Europe's transition to a decarbonised energy system. In aviation, airport managements, airport infrastructure developers, aircraft manufacturers, airlines and other stakeholders in the aviation industry have been investing substantial time and efforts in trying to develop hydrogen as a source of clean energy. The ultimate vision is to create a sustainable ecosystem in the aeronautical sector – from hydrogen aircraft to ground handling to airport mobility plan; from being energy consumers to energy producers.
Airbus has displayed its ambition to develop the world's first zero emission aircraft by 2035. Airbus CEO, Guillaume Faury, has called on airport management and developers to put in place suitable infrastructure to prepare for the arrival of its first zero emission aircraft by utilising hydrogen technologies. Airbus and Air Liquide have been working in partnership with airports and concessionaires such as Groupe ADP and VINCI Airports to prepare for this new era of air travel.
In the future, airports will be fully self-reliant on hydrogen to support their direct aviation activities, including fueling aircraft and other ground handling equipment"
Many airports in partnership with aircraft manufacturers and hydrogen producers companies are currently carrying out a series of engineering studies on the necessary hydrogen infrastructure for airports. These studies aim at defining the infrastructure requirements under different liquid hydrogen supply configurations (in particular production, storage and distribution systems), taking into account technical feasibility, safety, reliability, and economics. This partnership, with unique expertise, will support the decarbonisation of air transport by 2050. But such partnerships also represent opportunities in bringing this new energy source to airports and their neighbouring cities. In the future, airports will be fully self-reliant on hydrogen to support their direct aviation activities, including fueling aircraft and other ground handling equipment. They may also supply this clean form of energy to their surrounding cities to support their industrial developments and transport activities. 
The above initiatives are exciting developments in the aviation industry. They also demonstrate the compelling mission of airports in delivering sustainable growth. The aviation community is moving forward with determination and boldness.

Marc Houalla is Deputy Executive Director of Groupe ADP and Managing Director of Paris-Charles De Gaulle. He has 35 years of aviation experience and has served in various technical, operational and leadership positions, such as Aircraft Maintenance Director; Finance Director; Aviation Economic Consultant; ATM Service Director; President of the largest European aviation university; and Airport Director of Marseilles and Paris Orly Airports. He is also a member of the Board of Directors of Société de Distribution Aéroportuaire and Media Aéroport de Paris.

Gaël Le Bris, C.M., P.E. is a senior aviation planner and senior technical principal with WSP USA who holds two master's degrees in aviation. He supervises aviation system and airport planning projects, and provides expertise in aviation engineering, operations and safety in the United States and abroad. Mr. Le Bris is a committee member of Airport Consultants Council, SAE International, Safe Skies, The French-Speaking Airports (UAF&FA), and the Transportation Research Board. He has served as principal investigator for ACRP Research Report 236: Preparing Your Airport for Electric Aircraft and Hydrogen Technologies as well as The Future of Airports: A Vision of 2040 and 2070.