El Dorado International Airport digital strategy
Claudia Gutierrez, Head of Digital, Cybersecurity and Systems Management at El Dorado Airport, outlines the airport's digital transformation journey, which is improving the passenger journey and experience, and also helping them streamline critical business processes.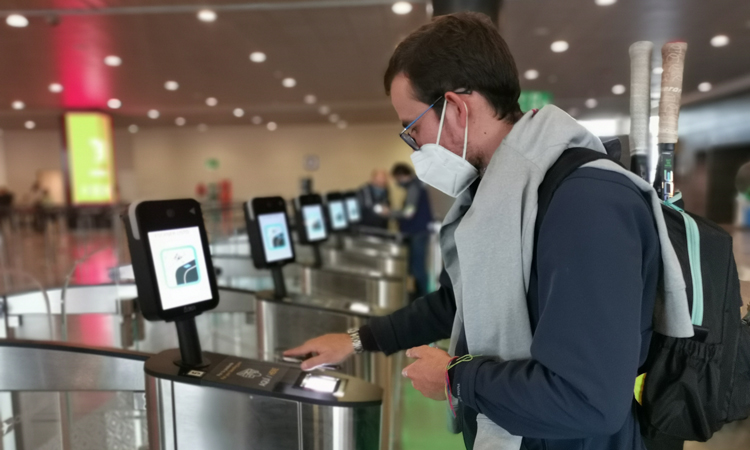 El Dorado International Airport in Bogota, Colombia, is the main airport in the country. The second in terms of passengers in Latin America, and the first in cargo transport. It has been recognised by several global organisations for its high standards of quality, service, and commitment to the planet.
The technology team has implemented a strategic roadmap to implement several innovations and technological transformation projects to improve the passenger experience. The digital strategy that has been developed at El Dorado Airport has focused mainly on the implementation of modern technologies to support the passenger journey and some critical business processes. Some of the most strategic and innovative projects have been El Dorado Digital Ecosystem, Digital Portals for Self-Management, and the cybersecurity scheme.
A digital ecosystem
The El Dorado Digital Ecosystem is a digital transformation and innovative project, whose objective was to create an ecosystem for passengers that grant them to interact in realtime with all the services at the airport, and at the same time, be able to know their preferences to create unique experiences for them. This digital ecosystem covered the new El Dorado website and a new El Dorado mobile app. All of this was developed with advanced technologies, including using an interactive wayfinding map to locate stores or any service within the airport. A chatbot was created to resolve questions immediately, send notifications, alerts, and promotions for the passengers, and use geolocation devices (beacons) to know the location of passengers, in terms of providing a more personalised experience.
El Dorado Digital Ecosystem had been awarded as:
Best Digital Transformation Project 2020 by Interlat Colombia Awards
Grand Prix 2020 Best Technological Contribution by Festival FIP Argentina
Bronze Award 2021 Innovation by Festival WINA Dubai.
As an important part of this ecosystem, at the end of this year, we will be launching the 'DoradoPass' facial recognition functionality. This functionality will let passengers create a digital identity from the El Dorado mobile app or tablets located at the airport as well. The aim will be to facilitate processes within the airport using facial recognition technologies at different points such as check-in kiosks, self-bag drop, and self-boarding gates. This functionality will enable the passenger to create their digital identity from the comfort of their home and using the El Dorado mobile app will create a unique ID of the passenger capturing the face landmarks, the identification documents, and the travel document. This unique ID will allow passengers to use their face to access the different boarding processes.
Moreover, intensive work has been undertaken developing digital portals that have reduced costs and times of critical processes in operations at the airport. One of the most strategic has been the digital portal to request access cards for airport staff or visitors. This digital portal eases the process of requesting an access card, that is carried out entirely online. It has a self-request process with all the required security checks automated, and online payment. In addition, the digital portal for airlines has enabled the uploading of electronic documentation for invoicing the use of resources at the airport. This digital portal has eliminated the use of 1.3 tonnes of paper by sending information digitally.
Keeping the airport cyber-safe
Finally, El Dorado Airport is one of the first airports in Latin America with the best cybersecurity technologies on the market. The cybersecurity management scheme is based on the standard NIST framework and one of the best cybersecurity systems, the Darktrace Enterprise Immune System, which has been operating for more than three years at the airport with great results, giving 100 per cent visibility of all events or abnormal behaviours that occur within the network. It also covers a 24/7 Security Operations Centre (SOC) that monitors the whole critical systems and telecommunications. El Dorado Airport also has security technologies such as Cisco Meraki and Cloud Strike protection endpoint, apart from an internal cybersecurity committee that oversees and monitors compliance with all established cybersecurity policies.
The digital strategy at El Dorado Airport is an outstanding means to boosting innovation. It also helps us to adapt faster to sector changes.
One of the most important goals for El Dorado Airport is to 'provide passengers with reliable, sustainable, innovative, and closer connections', and we believe that, through our digital strategy, we are doing so.

Claudia Bedoya Gutierrez is an innovative, creative, and organised leader with more than 10 years of experience in technology, mainly in business process transformation and digital innovation management. Currently, she leads the technology projects and initiatives of the digital strategy, and the cybersecurity plans at El Dorado International Airport in Bogota, Colombia. She has driven technological innovations encouraging technology as a core area for airport operations for five years. She has an Enterprise Architecture Certification TOGAF Foundation 9.1, Postgraduate Certificate in Organizational Data Processing Management at ICESI University, and a Bachelor's degree in Systems Engineering from San Buenaventura University.