Enhancing and expanding passenger experience at RFD
Mike Dunn, Executive Director at Chicago Rockford International Airport explains how the airport has evolved to meet the changing passenger profile and how they are maintaining a high-quality passenger experience during the COVID-19 pandemic.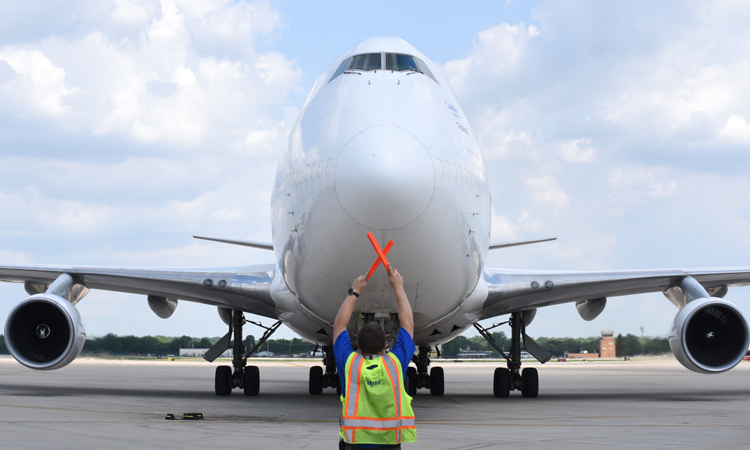 Leisure and vacation passengers at Chicago Rockford International Airport (RFD) have come to count on an easy flight experience, where vacations essentially begin the moment they park at the airport. From the car park, no further from the airport than a typical big box store, to the newly expanded and modern terminal, passenger flights are an easy, convenient option in Rockford.
That reputation is proving fruitful in current times where travellers are eager to return to vacations, but still prioritising fewer crowds and more streamlined experiences. RFD has experienced a quicker return to normal than the industry, using its size as a smaller, regional airport to its advantage.
Located an hour from one of the world's busiest airports, RFD offers a sense of convenience that fliers long for. It is the perfect atmosphere for the airport's market: vacationers. Rockford offers service on Allegiant Airlines with flights to seven destinations in Florida, Arizona and Nevada.
A shift from commuter to vacationer
The focus at RFD is flier comfort: low stress, light crowds, little waiting. That is a perfect mix for the airport's traditional customer group: baby boomers, over the age of 55, often travelling to and from a second home. RFD's flights also attract families, who are eager for a change of scenery.
Passenger service at RFD did not always operate this way. For decades, RFD served as a commuter shuttle, flying passengers to hubs at Chicago, Milwaukee, Detroit or Minneapolis.
RFD found its niche in the passenger market in 2004, when it joined forces with TransMeridian Airlines to offer direct flights as part of vacation packages. Leisure passenger service provided a better fit for RFD, which moved on to partnerships with Allegiant Airlines and Apple Vacations.
With the 2020 industry slowdown, RFD's reputation was strong and passenger service rebounded quickly. By the fourth quarter of 2020, RFD passenger flights were only down about 15 per cent from the year before where other, larger airports were still down approximately 50 per cent and above.
Even now, as passenger travel out of RFD remains a mere 13 per cent below the pre-2020 levels, RFD's focus on leisure travel has helped the airport weather a storm. Today, leisure travel at RFD has nearly been restored.
A new airport philosophy
The airport had an extra advantage this time around: a recently completed, $27 million terminal expansion added 30,000ft2 and made for roomier and more comfortable boarding areas, as well as more streamlined check-in counters, and a TSA screening area. The airport also now has the capacity to welcome larger aircraft.
Perhaps the biggest advantage RFD touts for passenger travel, is its focus on customer experience. As an airport, it cannot control pricing, which is the primary way travellers make their purchase decisions. However, they can control a passenger's on-the-ground experience including on-time departures, quick parking at the gate and low taxi times. It also means a friendly face under that mask: airport ambassadors who take travellers directly to their gate and a specific pet area for travelling animals. With valet parking as an option, it is even possible to have your car washed and detailed at a reasonable fee while it is parked at the airport during your vacation.
The airport also makes a point of assuring travellers that their safety is paramount: social distancing guides, barriers, and cleaners visible in the terminal are all commonplace now. Meanwhile, Allegiant Airlines, has launched an app-based mobile boarding pass that allows passengers to bypass any type of checkin desk or public kiosk. The carrier also hands out complimentary Health and Safety kits to passengers and has heightened disinfection technologies requiring face masks throughout their flights.
Leisure travel for 2021 and beyond will continue to be different than it ever was in the past. But, travellers are showing both resiliency and a desire to expand their worlds to new destinations.
Airports, like RFD, that succeed in capturing leisure and vacation travellers will need to rely on less crowded and easier to navigate facilities. At RFD, many amenities are free, such as luggage carts, curb side service, and shuttles. Smaller, regional airports like RFD need to be pioneers in customer service, establishing a vacation atmosphere that begins far before fliers reach their destination.
This new airport philosophy will make leisure travel simple, easy, and safe: a vacation away from stress, worry, and chaos.
In other words, a true vacation from beginning to end.

Mike Dunn is Executive Director of Chicago Rockford International Airport, and is responsible for securing opportunities for the growth of the airport through additional cargo and passenger business, as well as work with government officials to secure grants, and further support and advocacy. Dunn was named to his role in 2012 and since then RFD has become the biggest economic engine in the region. Before his role as Executive Director, he was on the airport's Board of Directors.