ACSA: Implementing a recovery strategy
Nompumelelo (Mpumi) Z. Mpofu, Chief Executive Officer of Airports Company South Africa, outlines the recovery strategy that her company is executing in the wake of the pandemic.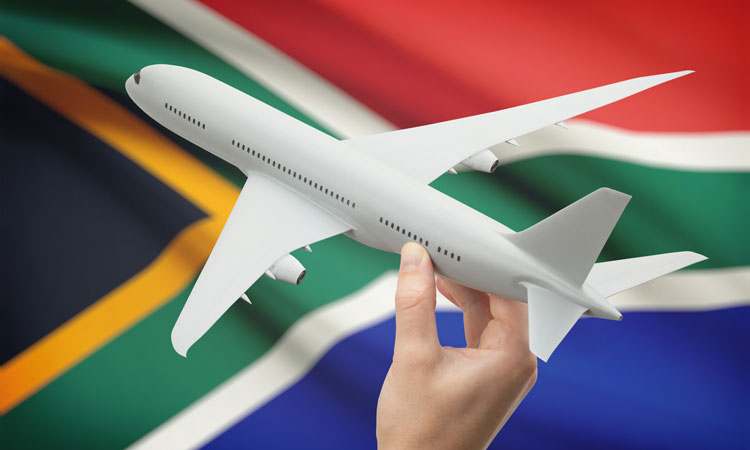 Airports Company South Africa SOC Ltd (ACSA) owns and manages nine South African airports. The company also participates in equity investments abroad, as well as provide technical advisory and consultancy services to other airports globally. In line with the government's developmental objectives, ACSA aims to create sustainable value over the short-, medium- and long-term which will positively impact not only ACSA's business, but its people, the society in which it operates and its environment.
The impact of COVID-19
For the five years prior to COVID-19, ACSA recorded passenger volumes with a compound annual growth rate (CAGR) of 3.4 per cent per annum, more than four times the average GDP over the same period and stronger growth than many other sectors of the South African economy. In particular, the year 2018 was a period of unparalleled prosperity for the aviation industry, with a very low price of oil, stable worldwide costs, and rapidly rising passenger numbers. When COVID-19 hit at the end of 2019 the aviation sector and ACSA was hurled into chaos. The ACSA network recorded declines in passenger volumes of almost 80 per cent of scheduled traffic in 2020/21 as a result of the pandemic.
Most airports, as well as the ACSA network of airports, have taken the approach to manage expenses carefully and be business-ready to ramp up operations in the most cost-effective manner feasible once all travel restrictions are eased. Aside from capacity and financial considerations, the long-term effects of the pandemic on aviation are self-evident: hygiene and safety standards will be strengthened, and technology will continue to transform the travel experience. These have been key in the 'new' way of business for ACSA.
A window of opportunity for strategic and innovative thinking
While the operating landscape has dramatically transformed amidst the pandemic, the vision of ACSA remains unchanged, to be a world-leading airport business by being the "the most sought-after partner in the world for the provision of airport management solutions by 2030." However, in attaining its vision, ACSA has sought a new sustainable growth path, by using COVID-19 as a catalyst and opportunity instead of a threat, to drive major innovation and transformation necessary for a successful future through meticulous planning and strategy.
ACSA is following specific growth philosophies to ensure a sustainable future growth path.
The first is the reallocation of resources to pandemic-uncertain parts of the company. This is aligned to the opportunity development and diversification strategies for cargo and e-commerce. Cargo, as well as the passenger business, was negatively impacted by COVID-19, however it exhibited a distinguished degree of resilience and recovered more expeditious than the passenger side of the business. For that reason, ACSA is in progress to develop a cargo hub as part of its cargo strategy for future sustainability. The cargo strategy aims to leverage off the African Continent Free Trade Agreement (AfCFTA) whose objective is to accelerate Intra-Africa trade and use trade more effectively as an engine of economic growth. The aim of the AfCFTA is to double intra-Africa trade by 2022 (now delayed by COVID), strengthen Africa's common voice and policy in global trade negotiations, and establish financial institutions to support trade. The role of ACSA is to assume its rightful place in enabling Africa trade facilitation using its network of airports and provision of aviation services.
Second, ACSA aims to move into adjacent markets to capture new opportunities and complement existing ones through aerotropolis and airport city development at its international airports, provide turnkey solutions for airlines at its airports, as well as airport management solutions as part of its global strategy. The macro-objective of the aerotropolis initiative is to support the National Development Agenda and, from an ACSA perspective, to increase competitiveness, maximise revenues and ensure improved connectivity and accessibility of ACSA's airports. Therefore, aerotropolis and airport city development will enhance the economic relevance of ACSA airports in the regions it serves, but also, in turn, act as a catalyst for economic growth in those regions.
The aim of the global strategy is to support the organisational vision of expanding the ACSA footprint through enhanced connectivity of ACSA airports, and provision of services to non-ACSA airports both domestically and internationally. Considering the financial ramifications of the pandemic on the organisation and the impact it has had on the overall business environment in South Africa and globally, diversification of services is key to survival in the aviation sector.
Third, technology is the key to future success and is now an expectation from a passenger and stakeholder perspective rather than a luxury. ACSA is in the process of improving efficiencies at its airports by utilising technology, digitisation and innovation.
Recovery will be addressed together
Finally, none of ACSA's successes will be possible without its stakeholders, and therefore the company continues to build the ACSA brand by partnering with airlines, passengers, tourism associations and chambers of commerce for mutual prosperity. ACSA aims to restore its lost connectivity and enhance its connectivity through its traffic development structures, which are partnerships ACSA has forged with municipalities, air connectivity and tourism agencies. These structures play an integral part in growing aeronautical revenue both from passengers and cargo.
To restore and enhance connectivity will not be as straightforward as prior to the pandemic. According to the OAG Traveller Sentiment Survey, as a result of the virus around one-third of passengers have not changed their travel plans (and do not intend to). When it comes to individuals who are changing their behaviours, there is a sector of the population that is still willing to fly, but is doing so in a more conservative manner. This may hamper air passenger recovery in the short- to medium-term. As a mitigating strategy, ACSA has embarked on a campaign to capture non-traditional markets. This will echo the goals of the South African White Paper on National Civil Aviation Policy (2017) that includes that civil aviation should be "enabling customers requiring transport to access the transport system in ways which best satisfy their chosen criteria" and "improving the safety, security, reliability, quality and speed of transporting goods and people".
The rural and township strategy aims to address this by repositioning flying as a safe and convenient mode of transport for all and not just the elite. The aim is to provide affordable and safe air travel for the rural and township communities that to a large degree have a relatively lower propensity to fly. This will enable the company to achieve the vigorous growth that is required to reach pre-pandemic passenger traffic levels at a faster rate.
Through all these processes, ACSA will develop new and enhanced capabilities to address new needs, robustly grow the network and safeguard the business against future threats.

Nompumelelo (Mpumi) Z. Mpofu is the Chief Executive Officer, Executive Director and member of the Social and Ethics Committee; and the Board Investment Committee at Airports Company South Africa. She was appointed Chief Executive Officer on 1 February 2020.
As leader of the company, she is responsible for strategy implementation in all its facets. Mpofu is further responsible for the company's reputation and to ensure that it is known for what it has achieved and what it can do.
Mpofu joined Airports Company South Africa from the Department of Planning, Monitoring and Evaluation in the Presidency where she was Director-General. She has extensive experience spanning over 25 years in the fields of transport, infrastructure development, local government and town, urban and regional planning. 
She was also the leader of the Government Transport Plan for the FIFA World Cup 2010 and oversaw Airports Company South Africa's airport development and redevelopment programme for 2010.
Ms Mpofu holds a Bachelors Honours Degree in Urban and Regional Planning and postgraduate degree in Town Planning from Coventry University in the United Kingdom, as well as a Certificate in Local Government Management from the Local Government Management Board (LGMB) in the UK and was a fellow at the South African Advanced Education Programme (SAAEP) at Oxford University.