How South American countries have faced the COVID-19 pandemic
Gerardo Alarcón Inostroza, Air Cargo Transportation Analyst at the Civil Aeronautical Board of Chile (JAC Chile), gives a general panorama of the air reactivation in South America, especially in Chile, which has a very high vaccination rate compared to the rest of the world, but still maintains very tight restrictions for air transport.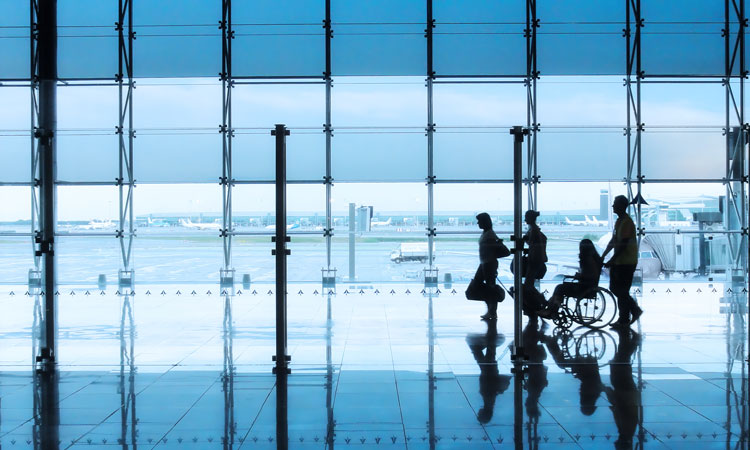 It's now more than a year since COVID-19 reached South America, where many countries closed their borders and their air activity reached levels never seen before. As such, aviation is now highly dependent on the advances of the vaccination programme in each country.
Although vaccination continues to advance worldwide, the global average remains relatively low: 39.6 per cent of the population is vaccinated at least partially, and only 26.56 per cent have the completed the vaccination scheme.1
The news improves in the American continent where the percentage of vaccination in North America and South America with at least one dose is 53.28 per cent and 53.59 per cent respectively.
For comparison, the vaccination rates of Uruguay (76.25 per cent), and Chile (74.85 per cent), exceed those of more developed countries such as Canada (73.09 per cent), United Kingdom (70.31 per cent), United States (60.75 per cent) and the European Union (64.08 per cent).
However, despite the excellent vaccination figures, these two countries present very different scenarios in commercial aviation. On the one hand, Uruguay has begun to reactivate its international routes. In this way of reconnection with the world, the country continues to add airlines that confirm their links with Montevideo, the capital city. The Minister of Tourism of the Oriental Republic of Uruguay, Germán Cardoso, affirmed that Carrasco International Airport (MVD) in Montevideo will expand to five new flights to Madrid operated by Iberia company from September 2021, becoming the Latin American country with the greatest connectivity with Europe. Iberia is the first airline in the world to use the digital passport from the International Air Transport Association (IATA) on routes between Europe and Latin America specifically between Madrid and Montevideo.
On the other hand, Chile maintains restrictions that have slowed down the recovery of the sector. Making a comparison with July 2019 shows a 93 per cent drop in international passenger traffic. According to IATA, in one year the Chilean skies lost 29 pairs of both domestic and international routes: in 12 months it went from 115 pairs to 86, and with this, the international routes that flew to those destinations contracted by 75 per cent and 4,414 flights between cities were lost. The entire sector in Chile has lost 121,505 workers: the sector went from 191,000 jobs supported by air transport to 69,495. The sanitary restrictions that are currently in force in the country are one of the strictest in South America, which is inconsistent with the significant advances in the vaccination plan. As a result, different air operators do not find incentives to reactivate routes or promote new ones.
But for the rest of the region, the picture is completely different. Domestic and international connectivity in the hubs of Panama, Lima, Bogotá, Sao Paulo have already opened and are recovering. Peter Cerdá, IATA's Regional Vice President for the Americas, indicates that: "There is already a very strong domestic recovery. At the same time, international connectivity is recovering in a very positive way in these countries," adding that "at no time has passenger safety been affected" as the industry is operating in a "safe manner and with responsibility".
Turning our attention to Colombia, a country that, despite not having the vast majority of the population vaccinated with at least one dose (43.95 per cent), has managed to overcome difficulties, doing a great job in conjunction with the government and health authorities. It has stood out among the other South American countries and consolidated itself as a connectivity benchmark. After the start of the reactivation of international connectivity in September 2020, it recovered 60 per cent of its weekly international air routes. More airlines have opted for the destinations of this country – one of which is American Airlines, who has opted to increase its presence in Colombia – and that is why it has increased its capacity by 145 per cent during 2021 compared to 2019. The airline has been expanding its capacity on air routes from Miami to Bogotá, Cali, Cartagena and Medellin. In addition, it took two new state-of-the-art aircraft to the runways of Colombia – the Boeing 777-200 and the Boeing 787-800 – to destinations they did not fly to before, such as Medellín and Cali.

A commercial aviation engineer by profession from the Universidad Técnica Federico Santa María de Chile, Gerardo Alarcón Inostroza began his professional career at El Dorado International Airport (BOG) in Bogotá, Colombia, where he served as Supervisor of Operations and Simulations with the concessionaire of this passenger terminal. He was then transferred to the north of Chile to the Diego Aracena Airport (IQQ) in the city of Iquique in the position of Programming and Control, also working for the concessionaire (Airport Operaciones) in the operations area. In 2019, he obtained his Masters in Airport and Aeronautical Management and Direction at ITAérea Aeronautical Business School, and in 2020 ,he was leader of projects of airport visual aids in a solar energy company (Caxtor). He is currently working for the Civil Aeronautical Board of Chile (JAC Chile) in the position of Air Cargo Transportation Analyst.