Alstef Group's BAGSHUTTLE provides low-bay bag storage for space optimisation
Passenger convenience is a major driver for airports to cater for post-check-in storage of passengers' luggage and this service also brings many benefits to the airport.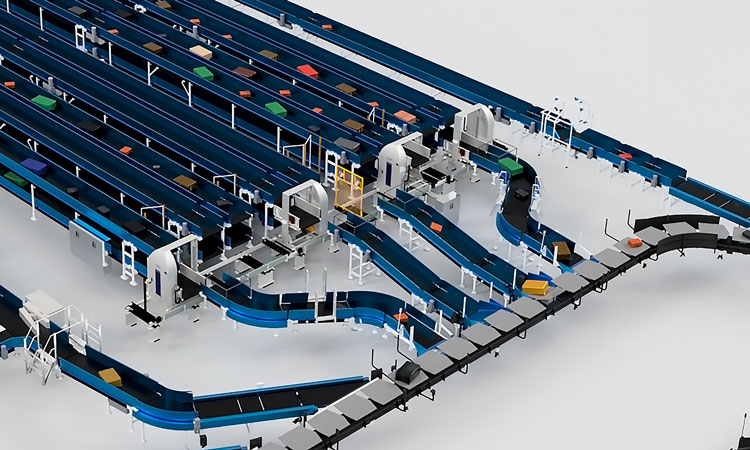 With checked-bag storage facilities, passengers can check their bags much earlier than their normal check-in window. This means passengers can enjoy more time using the revenue-generating facilities at an airport such as shops and restaurants and similarly, allows transfer passengers the luxury of not having to collect and re-check their bags. 
But checked-bag storage can also optimise the baggage handling system throughput and functionality. Having the ability to batch-build bags at make-up, alleviates make-up facility congestion and lowers peak demands, which can delay capital expenditure to increase capacity. Additionally, optimised bag make-up provides more granular sortation options such as sortation by class or transfer passengers.
Tote-based checked-bag storage options such as the Alstef Group BAGTOTE, are not an option when building height does not allow for stacker-crane-based, Automatic Storage and Retrieval Systems (ASRS), high-bay storage. Lane-based conveyor storage is a low-bay storage option that can often fit into existing buildings but can also have a large footprint.
To fully optimise space efficiency, Alstef Group has designed the BAGSHUTTLE.