A pilot for the implementation of the Icelandic Entry/Exit System
The main goal of the pilot was to understand the effect that using standard solutions was having on the amount of time taken to process TCNs.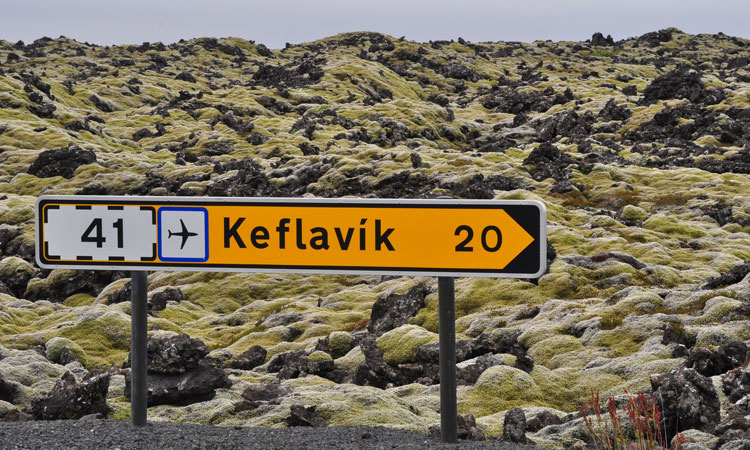 In 2020, the National Commissioner of the Icelandic Police (NCIP) and Isavia, operator of Iceland's airports, selected IDEMIA to provide their new Entry/Exit System (EES). IDEMIA will develop and implement a comprehensive border management system for all of Iceland's air and sea border crossing points. This new system will operate in line with the European EES (EU-EES) regulations. In order to do this, Iceland's EES will collect the following data for each Third Country National (TCN) at all of its border crossing points:
Biographic information
Biometric data (face and four fingerprints)
IDEMIA will also provide all necessary equipment, including national and international interfaces, kiosks, eGates, ABC gates, portable solutions and an app for the NCIP. Iceland's EES will be operational from 2022 and is expected to process over 10 million travellers by 2030.
Iceland's EES Pilot: Aims, results and key takeaways
In order to define the scope and requirements of the EES, in 2019 a six-month pilot was launched in Iceland's Keflavik Airport.
The main goal of the pilot was to understand the effect that using standard solutions was having on the amount of time taken to process TCNs. This included assessing the use of kiosks, defining realistic service-level agreements, and evaluating potential improvements to the border control management system.
According to the results of the pilot the most time-consuming steps were the passenger questionnaire and fingerprint capture. The results also showed that the use of high-quality devices and algorithms are critical for fast and secure biometric capture and matching. This would mean fewer recaptures and redirections to manual stations, thereby greatly reducing processing time, and significantly enhancing the passenger experience.
The pilot also revealed that 64.4 per cent of passengers had already been to the EU over the last two years. This means that such passengers will be eligible to use eGates and/or other automated equipment, as their data will be registered by the EES. This insight further reinforced the benefits that will be gained from maximising automation in Iceland's air and sea ports, namely reducing border control processing times.
Learning from Iceland's EES pilot and planning the future
After the success of the 2019 pilot, a second pilot was planned to test which of IDEMIA's border management solutions are best suited for Iceland's EES, including MorphoWave™.
IDEMIA's second pilot in Keflavik started in July 2021. It is the first part of the launch of Iceland's EES before going live in May 2022. The second phase will start in March 2022 and will cover the provision of all equipment needed for the project. 
Bringing an innovative solution to Iceland
The overall objective of Iceland's EES is to use innovation to improve the passenger experience while maintaining a high level of security. IDEMIA's MorphoWave will be fundamental in achieving this as it offers contactless, simultaneous four-fingerprint capture in less than one second, and on-the-spot identity verification in one device. This solution will help to increase passenger throughput and will be essential for post-COVID air travel. The integration of a Digital Travel Credential and a Health Pass are also being discussed with Iceland.
Iceland's EES will also benefit from IDEMIA's kiosk, which was specifically for the EU-EES. One of its unique features is the fast-tilting camera used to perform full frontal face acquisition. Implementing this solution will reduce processing times, maintenance and noise pollution.
The small footprint of IDEMIA's kiosks maximises the use of physical space, and the low and open profile allows unobstructed supervision. IDEMIA's kiosks are compact and portable, and will allow for any later redesign of physical space in airports and other border crossing points. The contactless solutions also accommodate health and hygiene requirements.
A win-win partnership for border management
IDEMIA is delighted to have the opportunity to partner with the NCIP and Isavia to develop Iceland's new EES which will be operational from May 2022 at all air and sea ports.
Watch the FREE webinar here.