Introducing Clyde: The voice and chat bot
Fraser Ralston, Group Head of Digital at AGS Airports, explains how Clyde uses artificial intelligence to understand passengers' questions and to provide answers, as well as how 'he' is furthering the AGS digital passenger experience agenda.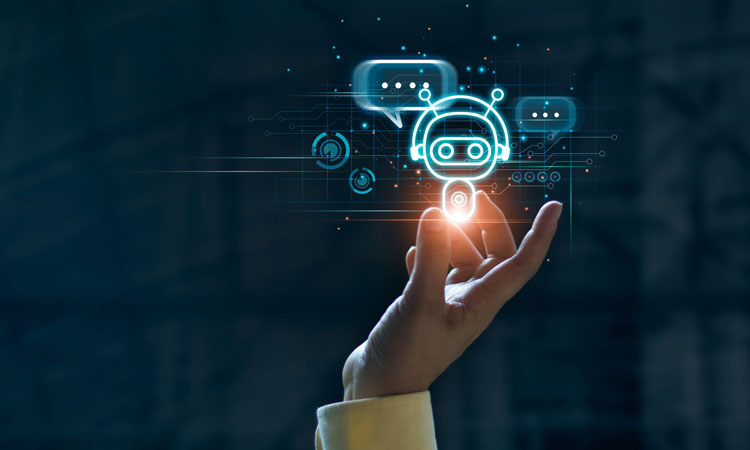 The Glasgow Airport (GLA) voice and chat bot, affectionately known as "Clyde", was created as part of our AGS Digital Vision – to create and maintain a world-class digital passenger experience. Clyde's main purpose is to provide answers to frequently asked questions (FAQs) for passengers. Built entirely during lockdown, Clyde is designed to support passengers in the new world that we now face, where customer service has never been so important, not just to rebuild trust in travel, but also to use technology to achieve this.
Available 24/7, 365 days a year, Clyde is built to scale, using Natural Language Processing to connect into different channels, such as Facebook Messenger, Google Home, Alexa and Telegram. We plan to roll out new channels in 2021, including the Glasgow Airport app, WhatsApp and Web messenger. We are also even considering 'help pods' in the airport terminal that would feature Clyde.
The information that Clyde works with is all held in once place, allowing Clyde to support passengers with a wide range of customer enquiries – including FAQs, coronavirus information, parking products and services – but can also help a passenger to find their lost property across different channels. Clyde can also update a passenger on the status of their flight. As Clyde is available in voice and text format, his services are also of great benefit to our customers who require special assistance. You can also ask Clyde for an audio guide to the Glasgow Airport app.
What we did
Created in collaboration with KMP Digitata, Clyde uses natural language processing artificial intelligence (AI) to understand the question and provide an answer. More specifically, Clyde uses Microsoft Lewis to listen, read and provide the relevant answer that a passenger is looking for. Together with multiple data sources, Clyde is able to provide not only FAQs, but also time-sensitive information, such as flight updates, security wait times and lost property information to passengers. Clyde also now connects into our wider AGS digital footprint, which has been in progress since late 2018. The aim going forward this year is to support purchasing directly via voice and on the chat platforms. Clyde is currently deployed on Facebook Messenger, Telegram, Google Home and Alexa. Glasgow Airport was the first Scottish airport to be on Alexa, and the first UK airport to be on Google Home.
Why we made Clyde
Not only was it important that we created technology that can be scaled behind the scenes to support Clyde, but it was important for us to create an interface that works on platforms that our passengers use every day, such as Facebook Messenger or Google Assistant. Available in voice and on chat, Clyde helps those who otherwise may have lost the ability to interact visually or audibly. Clyde links with our vision to create a world-class digital passenger experience, with digital being at the core of our travel needs before, during and after we fly; having helpful assistance available 24/7, 365 days per year really helps to give confidence back to the passenger.
Challenges and customer feedback
The biggest challenge for putting Clyde together was actually lockdown itself. Not being in the same room as colleagues who knew all of the answers to questions gathered over the years was truly the most challenging part of the build. Second to that was the datasets, but, given the advances we have made with connecting all of our key data sources together, we have been able to achieve this. This was created as part of the digital passenger experience project back in 2018, and we use the data architecture to deliver time-sensitive information to different systems throughout our airports across the AGS Group – including Clyde.
Normally, passengers would be using Clyde to track flights and find answers to FAQs, but in today's world, the majority of the engagements are related to COVID-19, including the testing products that are available at the airport for passengers.
So far, our passengers have used Clyde a lot to find out more about our coronavirus information. The feedback has been positive, and we are always looking to improve and refine the system. This includes adding in more information based on feedback on questions asked by passengers – it is constantly improving and evolving. Clyde was recently recognised by The Drum as part of the Out of Home Awards, receiving 'Highly Commended' in the 'Interactive' category.
The future
Given that digital is core to the travel experience of the 21st century, and a huge part of AGS Airports Ltd's own digital passenger experience strategy, the group will be investing further in technology to help to improve customer service across our airports. We are extremely excited about introducing Clyde's sister, Hope, later this year to our passengers at Aberdeen International Airport (ABZ).

Fraser Ralston is AGS Airports Ltd.'s Group Head of Digital. He joined the business initially as Glasgow Airport's Web, CRM & Social Media Manager. Ralston has previously held the positions of E-commerce & Digital Manager and Senior E-commerce & Digital Manager for the group. He has an MA in Music from the University of Glasgow. During his time at AGS, he has spearheaded several major digital infrastructure projects – including re-platforming web, app and CRM services – and installing an in-house digital team, deploying Scotland's first Airport Voice & Chat Bot service, and is now leading the group data strategy.