More safety, performance and automation for ATC tasks
Jochen Bauer, Director of Sales and Marketing at Guntermann & Drunck GmbH (G&D), speaks to International Airport Review about how the company is dealing with the pandemic and helping airports to integrate KVM solutions into their ATC.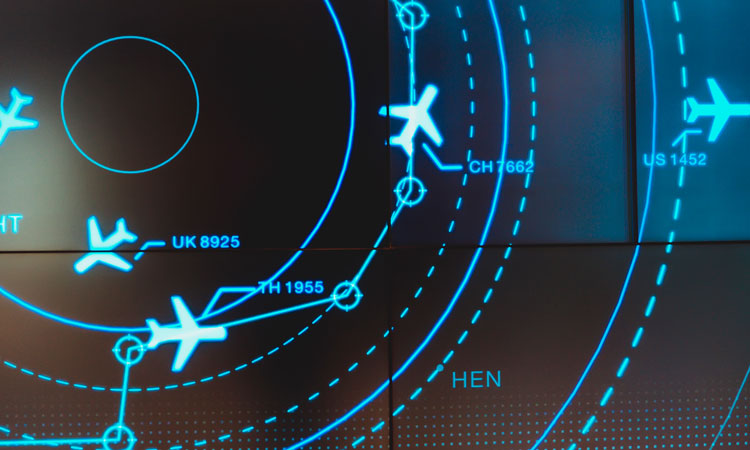 How is G&D dealing with the ongoing COVID-19 crisis, and how much are you affected by the continuing restrictions on flight movements?
Since air traffic management (ATM) projects are generally planned for the long term, we have not been strongly affected by short-term slumps. However, we all had to adapt quickly to the COVID-19 pandemic.
Like every crisis, the current one also offers us the chance to realign ourselves and initiate processes to better respond to new conditions. In our experience, many air navigation service providers (ANSP) also used the time during the first lockdown to automate and digitise their processes, especially to expand capacity for when air traffic picks up again. Due to the current restrictions in flight movements, many ANSPs have had the space and time to do exactly this.
Can you give us some examples?
Even during the first lockdown in the spring of 2020, we were able to implement at least some projects – of course, while complying with all hygiene measures – for example, an important one at the new Berlin Brandenburg Airport (BER) in Berlin. Working with DFS Deutsche Flugsicherung GmbH, the German ANSP, G&D upgraded the entire keyboard, video and mouse (KVM) infrastructure in the tower and the adjacent technical building. For years, G&D's KVM products have been supporting DFS in Germany to ensure that they are able to operate their technical systems in a safer, easier and more efficient way. With KVM technology, computer systems required for air traffic control (ATC) can be removed from the workplaces of air traffic controllers – but still be operated from a distance in real time. Last but not least, KVM matrix switches can be used to set up extensive redundancy concepts and, thus, prevent failures and system malfunctions.
How does KVM help to automate ATM processes?
Another aspect in the pandemic is, of course, the topic of 'separating teams', which can be done by creating remote towers. In this context, there are many concepts that can help to build a new, interconnected, digital ATM world, and remote towers are just one of them. The technology is perfectly suited to enable distributed access to computer systems and, thus, to support the automation of ATM processes. By establishing redundancies, KVM also greatly contributes to securing the installation against cyber-attacks.
We have been following the trend towards SWIM architectures in the ATM industry for years. Interconnected systems and the increased use of software raise an important issue concerning cyber security. When using SWIM architectures, a single cyber-attack can easily affect multiple connected systems. With KVM, you can set up redundant systems on a different code system architecture – for example, to ensure that they are not affected by the same attack, as well. The two systems are linked via KVM hardware and only connect the computer interfaces. Although they can now be operated from the same console, they do not have to be connected to each other in terms of data.
This is just one of many examples of how KVM can help to harmonise and automate ATM processes. Depending on what the individual ANSPs want, the requirements to their systems can be quite different. Due to our long experience of implementing projects in the ATC industry, we are able to provide hands-on consulting and demonstrations from our remote demo centre. At G&D, we are well equipped to meet future challenges, even while still having to deal with the COVID-19 pandemic. For this reason, I am optimistic and excited about what's ahead of us.

Jochen Bauer is Director of Sales and Marketing at Guntermann & Drunck GmbH (G&D). With more than a decade of KVM experience, he knows exactly what the requirements and challenges in ATM control rooms are. G&D is a leading manufacturer of KVM systems and has many years of experience with ATM applications. G&D's KVM systems are integrated in almost all European and several worldwide air navigation services, and also in numerous control rooms at German and international airports.