Two-tier fire protection: are we facing a false sense of security?
Mike Willson, firefighting foam and foam systems specialist, examines whether the two-tier fire protection system developing at some of our key airports is potentially affecting the safety of passengers, flight crews, emergency responders and other stakeholders.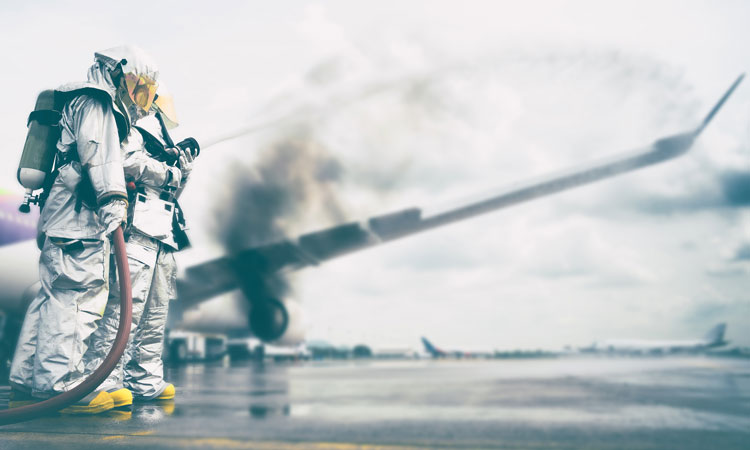 How well are we being protected when we travel? Are we facing a false 'sense of security' from approval standards which may not seem focused on addressing worst-case scenarios? Could a post-COVID-19 world encourage more transparency, with approval modifications to improve fire safety, by addressing these issues?
Fear of continuing PFAS contamination seems unjustified
Regulatory pressures and fear of historic Perfluoroalkyl and Polyfluoroalkyl Substances (PFAS) contamination principally derived from legacy long-chain C8 foams discharged during repeated extensive firefighter training at specific locations, seem to be driving a change. Even though firefighter training is now generally tightly controlled, it often uses Fluorine Free Foams (F3s) with all discharges normally regulated to be contained, collected, treated and disposed of safely. It seems primarily designed to prevent environmental discharges, not necessarily to prevent life loss. Are we driving these decisions down a specific F3 path, despite concerns it may not be in the long-term safety interests of travellers, flight crews, firefighters, airlines, airport reputations, or indeed regulators themselves? International Civil Aviation Organisation's (ICAO) Level B and C fire tests were extended from 60 seconds to 120 seconds extinguishment in 2014. But why? When every second counts in saving lives.