TIACA's transformation will assist air cargo post COVID-19
Celine Hourcade, TIACA's Transition Director, details how TIACA's transformation programme will help the organisation be more relevant, and therefore better support the air cargo sector.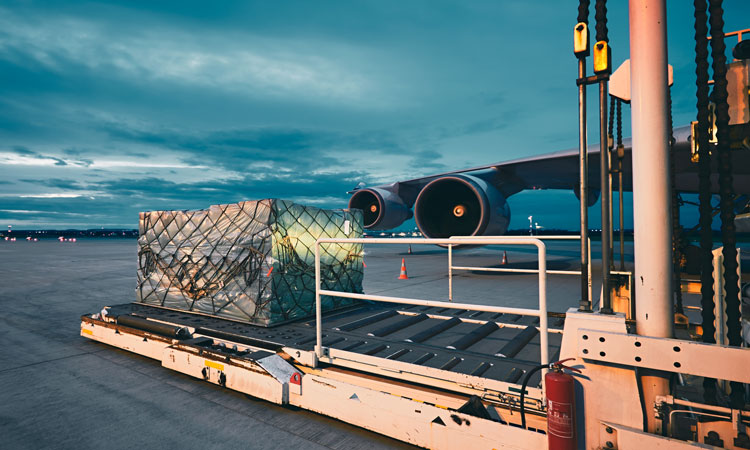 How does TIACA's transformation programme align itself with the association's goals for air cargo?
TIACA's vision is a safe, profitable and united air cargo industry that embraces modern technologies and practices to sustainably and fairly serve trade and social development worldwide. This vision for the industry we represent and unite has been recently revised as part of our transformation programme.
To make this vision a reality, the global air cargo community needs to be united and work together. We strongly believe in the value of community-based approaches and see TIACA as the unique international and neutral organisation able to unite, act in the interest of, and speak on behalf of the air cargo industry.
However, TIACA's current foundations, governance structure and organisational set up are not adequate for TIACA's newly redefined purpose. New challenges, new entrants and broader expectations require not only a new agenda, but also a different governance structure that is able to represent all parties and all regions of the global air cargo community fairly, and a more efficient delivery model.
The transformation programme aims at making the organisation more relevant by moving from an association whose primary goals were advocacy and networking, to one that is focused on delivering content and helping its members overcome challenges, better reflect the changes in air cargo industry and drive modernisation.
What are the top three goals of TIACA's transformation programme?
Adapt TIACA's vision, mission, values and agenda
Review and modernise TIACA's governance to bring more transparency and representativity into decision and policy making
Review and modernise TIACA's delivery model to be more efficient, agile and equipped to meet members' needs.
How will TIACA's members be affected?
TIACA's members have expressed an overwhelming support to its plans to modernise. They felt the value proposition of TIACA is unclear, sometimes with difficulties to differentiate it from other trade associations. TIACA's members regret the lack of reach in Asia and Africa and the limited number of tech companies, start-ups and new entrants in the membership. The long history of TIACA is an asset, but at the same time, some people see us as old fashioned and ineffective. Therefore, the new TIACA will be more attractive to its current members as well as new ones, representing new business models and broader sectors.
With a successful completion of its transformation, the new TIACA will be able to:
Unite the industry (while before our tagline was 'represent' the industry)
Lead and support change in sustainability, innovation, digital transformation and the appeal of air cargo as a career choice
Play an active role in educating and training industry players on air cargo economics, the need for investments in modern physical and digital infrastructure and other topics important to make air cargo more visible and higher on the broader aviation's agenda.
To what extent has the COVID-19 accelerated the need for this programme?
The transformation programme started before the pandemic, but the crisis has accelerated the pace as the Board felt there was no time to lose in regard to better meeting current and future industry needs. If we don't accelerate our transformation to become more agile now, we won't be able to support the industry in the post-COVID-19 context.
While the COVID-19 crisis forced us to slow down on our new initiatives, it has also pushed the Board to focus on TIACA's purpose, foundations and financials. During the first three months of the crisis, when countries were mandating lockdown and closing their borders, the Board of Directors of TIACA set up a special Task Force, composed by seven Board members, tasked to look at the financials, the 'SWOT' analysis and members' feedback, taking into account existing business, economic and social trends affecting the world, the air cargo industry and trade associations.
They met virtually every day for three weeks in April-May 2020 to:
Redefine TIACA's DNA: Who are we, who do we want to be and who do we want to represent
Clarify the value proposition to members
Develop a plan for a strong operational organisation based on clear fundamentals.
What challenges will be faced due to accelerating the programme?
We are working under tight deadlines as we aim to finalise the transformation of the governance and internal processes by the end of summer 2020. So, time is the main challenge, especially as we want to involve our members in the process and make sure they have room to contribute.
How does TIACA plan to help airports through the programme?
I believe, now more than ever, that the industry needs to speak in a united voice. Not unified, as the interests of airports, shippers, forwarders, handlers and airlines can be different, but united on common interests. TIACA is uniquely positioned to play the role of a facilitator in bringing all air cargo players, including airports, together.
Before the pandemic, we were planning to organise our first Airport4Cargo event in Brussels in June 2020. It would have been the perfect opportunity to showcase the central role of airports for efficient air cargo communities. The objectives were to focus on issues that affect airports and the cargo communities they support: Digital platforms, excellency in handling, efficient and sustainable processes, talent management. The plan was to organise the event in conjunction with the Opening Ceremony of the new 50,000m2 BRUCargo facility, in order to celebrate investments made by airports in cargo.
COVID-19 has disrupted our plans, so we will instead go virtual, with a series of Airport4Cargo webinars in the last quarter of 2020. It will be the opportunity to define the future of airports, new cargo processes, contactless and off-airports processes, modern technologies and new mindsets.
In addition, we are planning to strengthen our partnerships with international, regional and local organisations, including Airport Council International and its regional branches to raise the profile of cargo within the airport community. COVID-19 crisis has put a new light of cargo as a key contributor to airlines and airports' bottom line (not new for cargo players), so it is time to build on that!
Looking to begin the industry's recovery post COVID-19, to what extent will this programme help?
Air cargo has been delivering great value to world economy and has been instrumental in helping governments, medical communities and businesses fight this pandemic. I see TIACA's role being essential in highlighting the immense value that air cargo delivers to the world and making sure this industry's voice is heard.
The air cargo community has been dramatically affected by the crisis, but it has also been given a strong incentive to rethink its business model. COVID-19 showed that the air cargo community must modernise itself, embrace digital and sustainable practices, and increase the pace of its transformation. I believe and hope this crisis will be a call to accelerate the move to a digital and sustainable air cargo. The new TIACA will be fully equipped to support this change.
Biography
Celine Hourcade, TIACA's Transition Director, has 18 years of experience in international environments, mainly in the aviation industry. Passionate about innovation and sustainability, Hourcade is always looking for ways to challenge the status quo, improve processes, answer new business challenges and customer needs.            
Related organisations
Related people