COVID-19: Live aviation industry briefing – Vladimir Zubkov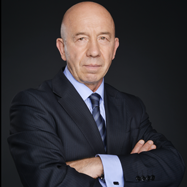 Through this live online briefing, Vladimir Zubkov, Secretary General at The International Air Cargo Association (TIACA), detailed how air cargo is the lifeline of recovery and wellbeing, and how the imperative operations are being greatly affected by the COVID-19 pandemic.
Dedicated to supporting the recovery of aviation, Vladimir discussed innovative procedures available to protect the air cargo sector, and increase its resiliency in the future.
Every aspect of aviation is being impacted by the COVID-19 pandemic, and the air cargo sector is not exempt from this. Therefore, International Airport Review organised a live briefing specific to air cargo to ensure you are kept as up to date with all the relevant sectors in aviation.
This exclusive briefing covered:
The drastic reduction of flight operations and its effect on cargo traffic
The substitution of cargo capacities in passenger planes, and the difficulties this caused airlines and crews
Financial constraints, for example leasing payments for aircraft, salaries, electricity and payments to providers
Those who are 'overshadowed' by more visible actors in the cargo supply chain, like ground handling companies, shippers, IT providers and ground transport
Regulatory constraints and the need for the relaxation of processes and restrictions on air cargo movements
Examples of how the air cargo supply chain entities are coping with the challenges
Efforts to facilitate the restart of aviation operations; does cargo require special treatment?
The use of innovative procedures to increase the efficiency of cargo movement and build a more resilient aviation system in the longer term
The need to develop procedures involving employees and their health and safety, creation of emergency plans to anticipate this type of crisis.
Watch on-demand for this free, exclusive opportunity to hear – directly from Vladimir – advice on how the air cargo sector can navigate the COVID-19 crisis.
Stay tuned for more exclusive briefings!
Speaker
SPEAKER
Vladimir Zubkov, Secretary General at The International Air Cargo Association
A graduate of the Civil Aviation Academy in Saint Petersburg, Vladimir was appointed TIACA Secretary General in January 2017. He previously served as Chairman of TIACA's Industry Affairs Committee and was on the Board of Directors from 2010 to 2016. He was Vice President of Volga-Dnepr Group of companies from 2008 to 2016, managing relations with IACO, IATA, ACI, WCO, the UN and TIACA; participating in bilateral and multilateral negotiations.
Vladimir started his career at Sheremetyevo International Airport, later working for Aeroflot as General Manager for the UK and Ireland, Denmark and Sweden, before moving to its headquarters as Deputy Commercial Director and Director of International Finance and Accounting. He has worked for ICAO as Director of the Air Transport Bureau and Director of Planning and Global Coordination for 22 years.
Register
Register to watch this briefing on-demand
Related topics
Related organisations