Further connecting Gatwick Airport with public transport
With the on-going railway station redevelopment, Gatwick Airport hopes to be in prime position to lead the way regarding sustainable travel.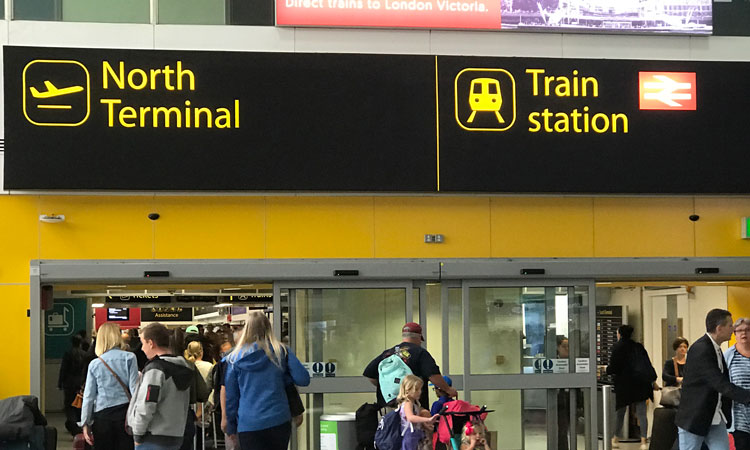 As the UK's second-largest airport and, pre-COVID-19 the world's largest single-runway airport, it is perhaps unsurprising that London Gatwick already finds itself so well connected to London and the south east of England. With the M23 motorway right on its doorstep, plus a hefty train network which, at peak times, sees a service to London rolling into the airport's station every three minutes, Gatwick's passengers benefit from excellent access.
With the railway station currently undergoing a multi-million-pound upgrade, it's only set to get better. Govia Thameslink Railway (GTR) and Network Rail have been working throughout the COVID-19 pandemic, taking advantage of the significant downturn in air and rail passenger footfall, to get the two-year project ahead of schedule.
Gatwick's world-class connectivity is not only of benefit to those jetting off to foreign climes either. It also acts as a fantastic connecting hub for people from the south coast travelling into London, Cambridge, Peterborough, Reading and beyond. In fact, 15 million people – nearly a quarter of the UK's population – live within 60 minutes of Gatwick, highlighting the airport's outstanding accessibility.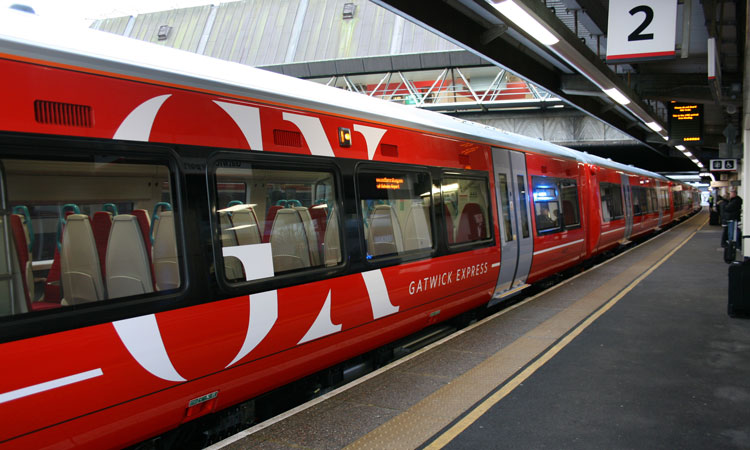 Passengers can be at St Pancras International within 45 minutes, where it is possible to jump on a Eurostar and connect directly to France, Belgium and the Netherlands.
For a seven-platform operation, Gatwick Airport station is a real hive of activity all day and throughout the night, with trains straight to the heart of London – including London Bridge and London Blackfriars – 24 hours a day, seven days a week via Thameslink and the dedicated Gatwick Express service.
In fact, its 21.5 million annual journeys are only surpassed in the south east – outside of central London – by East Croydon (another huge connecting hub) and Clapham Junction, Europe's busiest train station in terms of trans traffic, both of which are key interchanges for Gatwick.
Developing a rail network fit for a major international airport
It is perhaps because of this great connectivity that demand for rail access to Gatwick continues to grow. In 2019, Gatwick experienced a record year of public transport access to the airport, with 47.4 per cent of passengers travelling by rail, bus or coach. To meet increasing demand and develop a rail network fit for 21st century use, a partnership including the Department of Transport, Network Rail, Gatwick and the regions development agency, Coast to Capital, is now investing £150 million into upgrading Gatwick Airport railway station.
The vital upgrades will relieve crowding, improve accessibility and reduce delays for international passengers, commuters and leisure travellers across the south east, not only improving speed and connectivity, but also making Gatwick a more accessible and attractive airport to welcome visitors from across the globe.
As part of the upgrade, the station concourse will double in size; increasing capacity and, importantly, creating more space for passengers to enjoy a more pleasant experience.
Customer access will also be improved through five new lifts, eight new escalators, new stairways and improved wayfinding throughout, assisting wheelchair users and passengers with bulky luggage.
Alongside improved access, by widening platforms 5 and 6, passengers will be able to board and alight trains faster and more safely, reducing delays on the network.
These station upgrades come after the rail network in the south east has already undergone a huge overhaul and a doubling of capacity in recent years, culminating in the Thameslink Programme. Alongside new fleets of spacious rolling stock on Gatwick Express and Thameslink services, the Brighton Main Line Improvement Programme made a series of line upgrades to improve resilience and reliability. Thameslink also launched cross-London services, linking Brighton, Gatwick and London to Peterborough and Cambridge direct.
Enhancing the road network
While, as an important part of its sustainability programme, Gatwick's priority clearly focuses on encouraging passengers and staff to access the airport via public transport, it also benefits from having the strategic road network on the doorstep too.
Anyone who has travelled on the M23 between the M25 and Crawley over the past couple of years will not have failed to notice the ongoing and extensive works to transform the road into an 'all-lane running smart motorway'. The project is expected to be fully completed by September 2020, increasing capacity by 30 per cent.
Four lanes have been open in both directions since 1 April 2020, marking the end of the main construction phase of the project, with just the new smart technology to be fully installed before the motorway can return to the national speed limit.
Overcoming COVID-19 challenges
Gatwick Airport, as with the whole aviation industry, has suffered huge reductions in passenger numbers as a result of COVID-19 over the last few months.
The airport has implemented a wide range of new measures to help protect the health and wellbeing of both passengers and staff, while passengers will also have to get used to wearing facemasks when travelling to the airport on the train, in the airport and on aircraft.
The long-term implications of COVID-19 on travel behaviours are not yet clear, but it is possible that health concerns may lead to more passengers choosing to travel by car, with associated environmental impacts. The airport's sustainability and surface access teams will be considering these carefully when planning future objectives to ensure Gatwick continues to make progress on its excellent record of public transport mode share.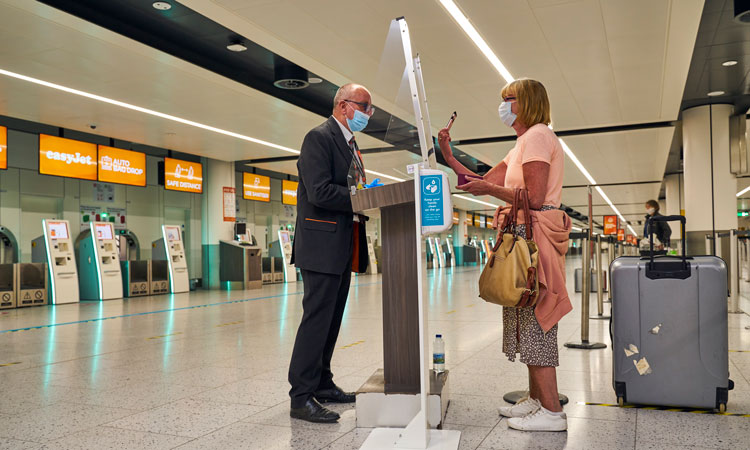 The future
As the aviation industry starts to find its feet following the devastating impacts of COVID-19, forecasts predict it will be a few years before passenger numbers return to pre-pandemic highs.
However, as holidaymakers and business travellers begin to regain confidence in international travel, it's perhaps now more important than ever that airports and airlines seize the opportunity to invest time and finances into developing more sustainable ways of working.
With already world-class connectivity and the on-going railway station redevelopment, Gatwick Airport will hope to be in prime position to lead the way when it comes to sustainable travel.