Is home baggage collection the future of airport baggage handling?
Before the COVID-19 pandemic began, home baggage collection was being discussed by many. Now, could one argue its case is stronger?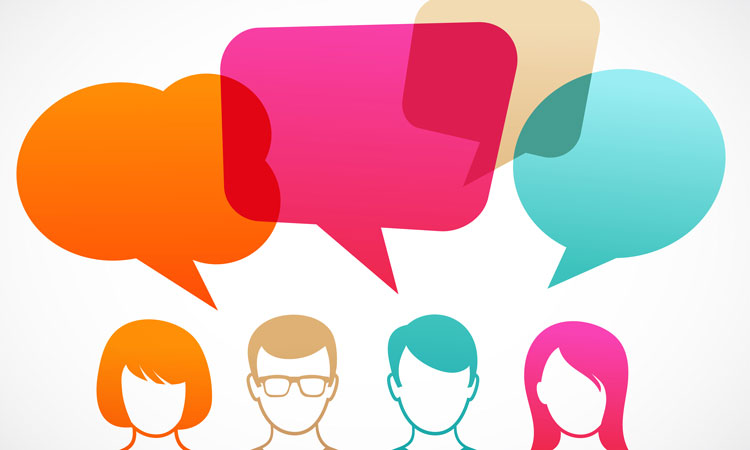 International Airport Review spoke to three industry experts to ask: Is home baggage collection the future of airport baggage handling?
| | | |
| --- | --- | --- |
| | | |
| Brian Roche, Vice President – Head of IT Project and Terminal 2, Bangalore International Airport Ltd | Andrew Price, Head of Global Baggage Operations, IATA | Kim Laursen, Products and Solutions, Heathrow Airport |
Brian Roche: Conceptually, and pre-COVID-19, the collection of home baggage had a real plus point as a managed service for the busy traveller. However, with the world having changed so dramatically since mid-March 2020, the whole process has had to go through a complete re-think.
Bags now need to be sanitised for the sake of every person involved in the process, from pre-departure to post-arrival. This emerging market is certainly an opportunity for any entrepreneurial company to ensure that the bag is almost hermetically sealed, with a guarantee that there is no contamination before it enters the responsibility of the courier or handling agent, as well as the airport. Ensuring that the bag is now safe from both dangerous pathogens and CBRNe is essential for the bag's transit. At present, sanitising the bag is possible using chemicals, but this has to be done thoroughly to maintain safety. UV-C light is shown to work, but only under carefully controlled conditions, well away from humans or animals.
If any start-up wants to add real value to this whole process, then it will probably take off. However, there are no proven standards as of yet and IATA, I'm sure, will need to ensure that the highest benchmarks need to be met to achieve the safety levels required to stop cross and re-contamination of transiting passengers, both home and abroad.
Andrew Price: In relation to this question is the question: Has COVID–19 boosted off-airport services?
Many people will be familiar with the dream of off-airport baggage services, but there is little actual availability. Before COVID–19, Singapore Airlines offered free baggage delivery to its passengers and saw a take up of only one per cent.
Prior to the COVID-19 crisis, there was no real push for off-airport services. However, this has changed recently, with an informal survey showing that over 50 per cent of people think that they are more likely to check a bag and 72 per cent being willing to use off-airport services. It could be that passengers believe they can flow more freely with just cabin baggage or that carriers have placed restrictions on cabin baggage to make boarding flow smoothly.
What are the issues facing airlines and airports that want to integrate such services? Firstly, there can be regulatory issues in tagging a bag, as this sometimes has to be done by an authorised party. Secondly, the airport needs to have facilities to receive bags from couriers, and to segregate bags for delivery on arrival – ideally, without using existing check-in and reclaim space. Thirdly, the services need to be carefully integrated into the booking process and, finally, there needs to be a standard way to integrate with service providers.
IATA's restart guidance for the industry includes recommending that passengers are as prepared as possible before coming to the airport, and work is being done to accelerate off-airport service adoption. It seems off-airport services will play a bigger role in the 'new normal'.
Kim Laursen: Having spent recent years developing a Baggage Innovation roadmap and an automation strategy, it is conclusive that home baggage collection and drop-off is the future way of travelling.
Most airports are interested in offering this service: For airports where this service does not exist, they are trying to identify what will make this service a success; and, for airports where the service already exists, it is generally with a limited usage due to various factors.
The key benefits for the airport is the ability to process bags outside operational peak hours, meaning bags can be processed when the baggage system is less busy; and the fact that processing bags at an off-airport location (store, screen and build) saves airport space.
The key benefits for the passenger are that passengers travelling to an airport without bags are more likely to use public transport, therefore reducing CO2 emissions; and the service is likely to be offered to passengers who are staying at a hotel or resort.
However, offering this service comes with some challenges:
For the service to work, we need the bags often up to six hours prior to departure, which could be a challenge for passengers who are packing until they leave their location
Some passengers may feel uncomfortable using this service – studies have shown that some passengers are concerned about who has been in contact with their baggage
Service availability is partially dependent on the distance to the airport, which means that not all passengers will be able to use this service. The service must also include both departure and arrival, which is a challenge, as bags are delivered to the reclaim area.
The above does not cover all aspects of offering this service, and wide stakeholder engagement is recommended prior to an airport offering this service.