Offering a unique passenger experience at Guangzhou Baiyun
With a focus on creating the best possible passenger experience, Bingxin Xie, Guangzhou Baiyun International Airport's Chief Economist, details how the airport's unique service brand celebrates both the passenger, and Chinese culture.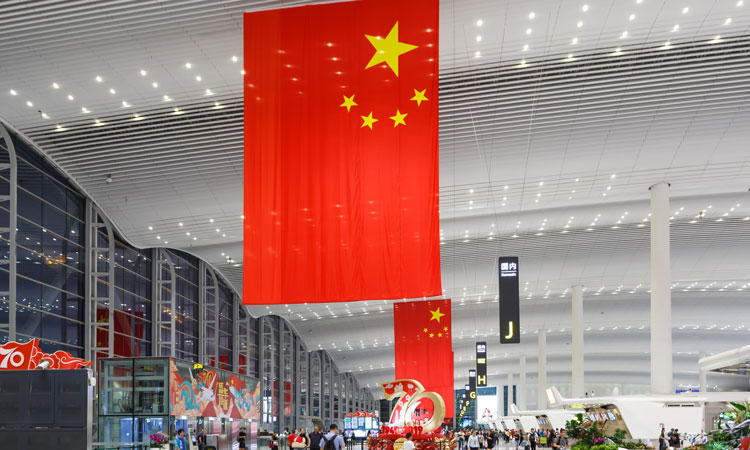 Guangzhou, better known as the 'Southern Gate' of China, is home to Guangzhou Baiyun International Airport (CAN); one of the three major aviation hubs in China. Presently, we operate with two terminals and three runways, with expansion plans for a third terminal and an eventual five‑runway hub. It is the home base of China Southern Airlines, China Eastern Airlines, Shenzhen Airlines, 9 Air Airlines and Longhao Airlines, with established business contacts with nearly 80 Chinese and foreign airlines, and routes reaching more than 220 international, regional and domestic destinations. In 2019, the annual passenger throughput reached 73.38 million.
In 2016, the Civil Aviation Administration of China (CAAC) raised the standards of Sincere Service of all airports in China. In order to implement these standards, CAN created the Spring Breeze Service and developed it into a unique service brand. The purpose of the Spring Breeze Service is to "serve passengers sincerely, spontaneously and silently to bring warmth". Its characteristics are "Kindness, Warmth and Spontaneity", whilst its slogan is "Breeze into a wonderful journey from Baiyunport (CAN)". It is not only a unique service brand created by CAN, but the endless pursuit of airport staff to enhance service quality.
At present, the Spring Breeze Service has become the common cultural concept and behavioural standard for the airport company, be it frontline or back office. Spring Breeze aims to create an unforgettable customer experience for each passenger, through the frontline staff, self-service options, airport operations and the facilities at CAN.
Some of the Spring Breeze highlights include the ease of self-service technologies like self check in, security and boarding, subsequently reducing the waiting time for passengers. At present, there are 280 self-check-in kiosks and 55 self-bag drops in the airport. In 2016, CAN was presented with the 'IATA Fast Travel Platinum Award' for its wide range of self-service facilities.
Another benefit from the service is the optimisation of airport operations to improve flight punctuality rate. In November 2019, our on-time performance reached 88.75 per cent, ranking first in all major airports in the Asia Pacific area, and fourth in the world.
CAN also strives to enhance the passenger experience with Chinese traditional culture. Since 2016, CAN has held all kinds of cultural activities, with themes like 'Four Seasons in the Airport', 'Cultural Activities Bimonthly', and 'Flowering and Picturesque Airport' to show the traditional Cantonese culture to the world. In 2019, CAN organised a seasonal flower celebration, Cantonese operas and mini concerts in the two terminals to celebrate the Chinese traditional festivals. Furthermore, CAN hosted an in-flight meal tasting event to promote the 2019 Asian Cuisine Festival Guangzhou, further enhancing the passenger experience.
With these efforts, CAN was awarded the '5-star Skytrax Airport Terminal Award' in January 2019, the 'World's Most Improved Airport', and 'Best Airport Staff China' in 2019's Skytrax World Airport Awards Ceremony, and the 'Demonstration Example of Innovative Service in China Airport Industry' in 2019's China International Fair For Trade In Services.
As for the next step, with vast opportunities in the Guangdong-Hong Kong-Macao Greater Bay Area, CAN will continue its efforts in building the area's world-class aviation hub, striving to make it the core power to push forward and contribute to Guangzhou's economy.
Biography 
Bingxin Xie joined Guangzhou Baiyun International Airport in August 1992. He has a postgraduate degree and is a senior engineer. From 2008 to 2012, Xie was the General Manager of the Terminal Management Department and, from 2012 to the present, Xie has worked for the airport in the role of Chief Economist.