How Budapest Airport shaped its commercial operations
Kam Jandu, Chief Commercial Officer at Budapest Airport, evaluates the commercial decisions that have occurred at the airport, regarding passenger experience and revenues.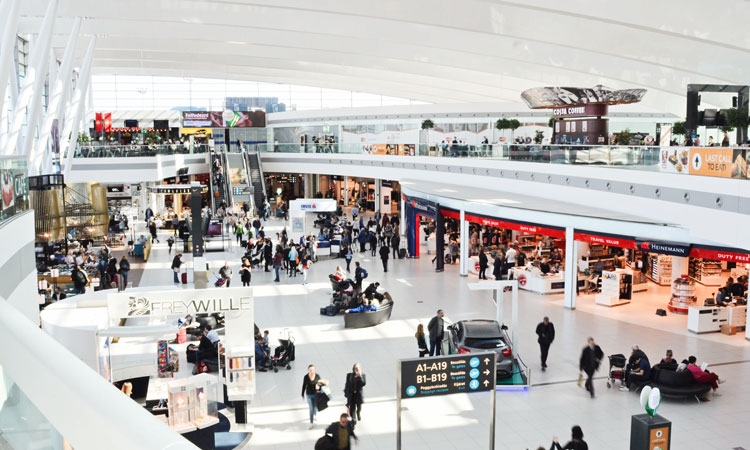 Budapest Airport has over 7,000m2 of retail space across the main terminal buildings, with a rich and diverse mix of products on offer, from retail to food and beverage partners, dedicated to its passengers' needs.
Since opening the award-winning Skycourt terminal in 2011, we have seen our commercial fortunes improve beyond the passenger number growth rate, despite the fact that we lost a national airline in 2012, who accounted for more than 40 per cent of our business. There are several reasons for this positive development, ranging from having the right variety of offerings in parallel to having the optimal value-for-money offers, which price-sensitive travellers are looking for.
Improving the terminal by learning from past mistakes
We did not always have the balance right, which is why, after five years of Skycourt's first opening, we did not renew the MontBlanc and Longchamp shops, as our passenger mix was evolving in parallel to the airline mix change. For example, when Malev existed, we had a network airline share of around 72 per cent – this changed to just under 49 per cent versus an LCC share of 51 per cent in 2013. This has now balanced to more or less 50/50, which is why we replaced some high-end retail brands with more mid-range offers.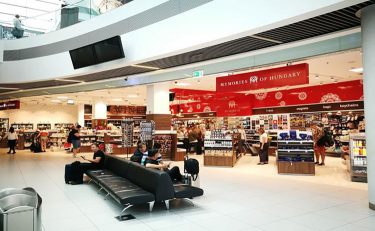 Specifically, we replaced MontBlanc and Longchamp with a multi-brand accessories store and Tommy Hilfiger and Hugo Boss stores, all of which have been performing better. It is essential for responsible airport managers to continue to evolve their offers in order to meet the changing demands of their passenger base, and the results of these changes continue to be positive.
Over the last decade, we have also refreshed the main duty-free store to make returning access more appealing. By removing end-of-store displays, which were previously obstructing access back, we saw a small uplift in sales.
In 2016, we decided to feature a showpiece centre bar in the middle of the Skycourt departure level, which has become a great central meeting point. This is called TASHBA – abbreviated for tapas, sushi and bar, all of which make for an ideal place to convene.
Another great example of evolving with the times was in a location where we previously had three separate stores selling Hungarian products. Once the contracts expired in 2018, we knew that a larger, more welcoming single store, offering the variety of all, would work better. Therefore, the Memories of Hungary Store opened on a considerable footprint and has generated more income per square metre than the others combined. In fact, it is our second-best performing store across the airport.
Turning to food and beverage, I am pleased to share that a previous high-end steakhouse called Hippopotamus was replaced with a more contemporary and better suited sports bar called O'Learys. These units are run by our master food and beverage concessionaire, SSP, and we have both been positively surprised with the results.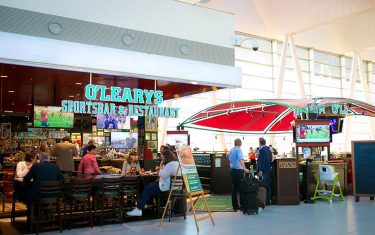 As an industry, we are seeing record performances in food and beverage sales when compared to retail, and this is something very much in our minds as we focus on new developments – something we are in the midst of realising at the moment. One such project was the placement of a Hungarian coffee brand called Café Frei, whose speciality coffees and associated snacks and cakes are very much appreciated by both local and international guests alike. This outlet opened in 2019 and has been a roaring success ever since, given its colourful and inviting design and reasonable price point.
Identifying areas of improvement for Budapest Airport
Having already mentioned that performance used to be better than passenger growth rates, we have seen some contraction in commercial spend as the passenger growth was simply too quick and our capacity developments were not able to keep pace. In effect, this meant that passengers have not been having the best retail experience during peak times, simply because floor space was losing its level of comfort. In the coming two to three years, we expect to be renewing, extending or tendering contracts, meaning we will see what new trends are emerging and incorporate them where possible. Naturally, this is an interim measure, as it is likely that brand new terminal capacities, including over 7,000m2 of commercial space, including parking, will be delivered under our new development programme. The scale of the investment will be considerable, as our shareholders are fully committed to the expansion, so we can accommodate the flourishing growth being experienced in Budapest.
Plans are still fluid, but it is clear that expansion is necessary, given that our passenger numbers have doubled in just eight years – reaching a record 16.2 million in 2019. This represented a growth rate of 12 to 14 per cent in each of the last six years when compared to an EU average of just five to six per cent.
As an integral part of our new contracting strategy, we will be working with our partners on sustainability and, certainly, being more responsible as soon as possible. Budapest Airport became carbon neutral in 2018 and sustained this accreditation again in 2019. Therefore, the time is now to engage with all partners during contracting strategies. Driving out single-use plastics and introducing more sustainable packaging across the airport supply chain is at the heart of reducing the airport's carbon footprint strategy.
I very much look forward to the next chapter, as should our commercial partners!
Biography
Kam Jandu is the CCO at Budapest Airport. In this role, he holds responsibility for all passenger and business-related commercial and marketing activities within the aviation and retail community.