How pervasive broadband wireless communications optimise airport operations
On 4th December 2019, International Airport Review and Nokia hosted a webinar, detailing how a strong wireless communications foundation, built on 4.9G or 5G, can enable reliable connections within airport operations.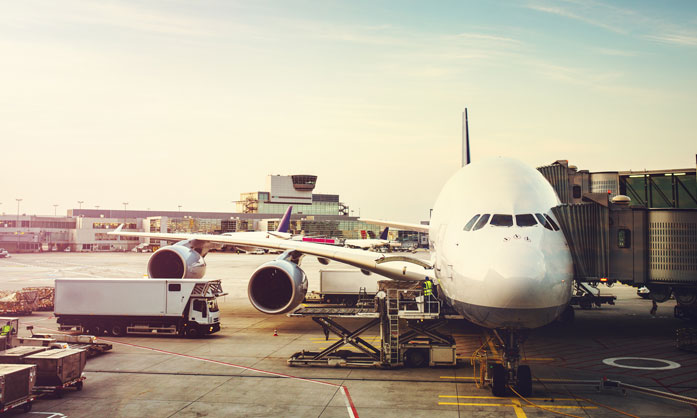 From take-off to landing, ground handling to the taxi stand – and every point in between – ensuring state-of-the-art services for airlines, delighting a highly mobile passenger base and increasing automation in operation are just a few of the abilities now within reach thanks to new private wireless technologies.  
With the latest developments in 4.9G, and with 5G to come, the new Industry 4.0 digital airport can navigate operational and efficiency challenges, meet competitive on-time metrics and achieve its revenue targets.
In this webinar, Nokia and Vienna International Airport detailed how a strong wireless communications foundation built on 4.9G or 5G can enable reliable, high-bandwidth, low-latency connections throughout operation.
The webinar covered the following benefits of private wireless technologies:
Reliable, secure and scalable wireless service for all airport stakeholders as well as 'Internet-of-connected-airport-things'
Improved connectivity for below-wing processes, moving away from unreliable Wi-Fi which can be shadowed by aircraft
Robust mobile coverage at the airfield to ensure reliable coverage for airport staff and services to enhance productivity and support performance goals
Improved operational and situational awareness for the APOC, extending CCTV coverage in a flexible way
Seamless migration for legacy TETRA services
Ensured remote connectivity and an answer for increasing fibre costs
Enhanced connectivity, for operations, creating pervasive connectivity throughout an airport and all its moving parts – on a secure, dedicated private wireless network separate from public communications services.
What use cases were addressed in the webinar?
Potential use cases for industrial-grade private wireless are covered. Including information that explains how pervasive, reliable, high-bandwidth, low-latency connectivity can be put in place throughout your airport to help support, optimise and innovate airport services and operations. 
With 4.9G and 5G, you can benefit from improved stand automation, asset tracking, improved collision avoidance, telemetry offload, PAX bus connectivity, remote sensing, follow-me car connectivity, enhanced first responder communications and numerous terminal side enhancements. In addition to the airport use cases discussed, a private wireless architecture developed by Nokia was presented in the webinar to help guide airports through the digital transformation.
How Vienna International Airport is benefitting from private wireless in its digital transformation  
This webinar moved beyond use cases; sharing actual case studies and lessons learned from real technology implementations. A key component of the presentation included an in-depth look at digital transformations with the perspective of the Head of IT Operations and Infrastructure from Vienna International Airport, who shared direct experiences and benefits gained from their own airport. 
This discussion on Vienna International Airport's digital transformation demonstrated how the airport leveraged private wireless technologies to enhance airport operations, reduce congestion, optimise traffic flow and set the stage for future automation enhancements and innovations to take the airport into a successful future.
View the on-demand webinar for more information, and for more detail on Nokia's industrial-grade private wireless solutions for airports, visit here.
Related airports
Related organisations