A new approach to Western Sydney International Airport
International Airport Review investigated the design of an airport that is expected to transform one of the greatest cities in the world.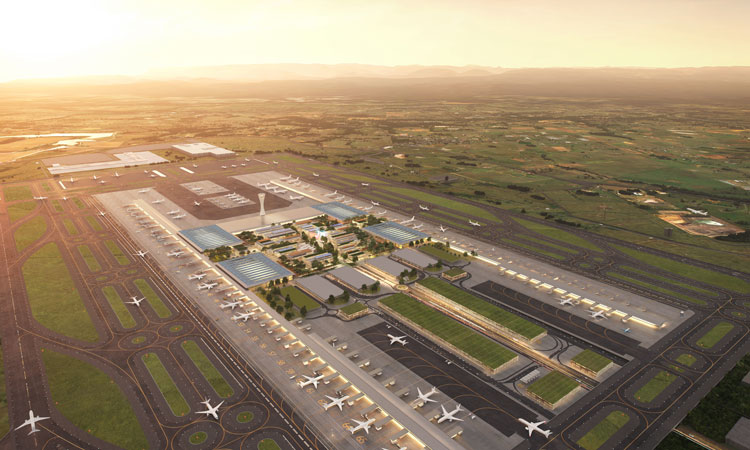 Western Sydney International Airport (Nancy-Bird Walton) will be the long-awaited new airport to address the aviation capacity constraints looming over Australia's largest city.
British firm Zaha Hadid Architects (ZHA) are one half of the alliance that won the global design competition to become the airport's terminal precinct architects.
Forming a partnership in order to leverage the local knowledge and expertise of Australian firm Cox Architecture, the winning concept strikes a balance that addresses the classic airport design challenge. The concept skilfully navigates the line between aesthetics, functionality and efficiency, with value considerations that are critical to an airport operating in a competitive market.
In fact, Western Sydney International is not just operating in a competitive market, it is creating one. When the airport opens in 2026, Sydney will be a multi-airport city for the first time, creating choice for passengers and airlines.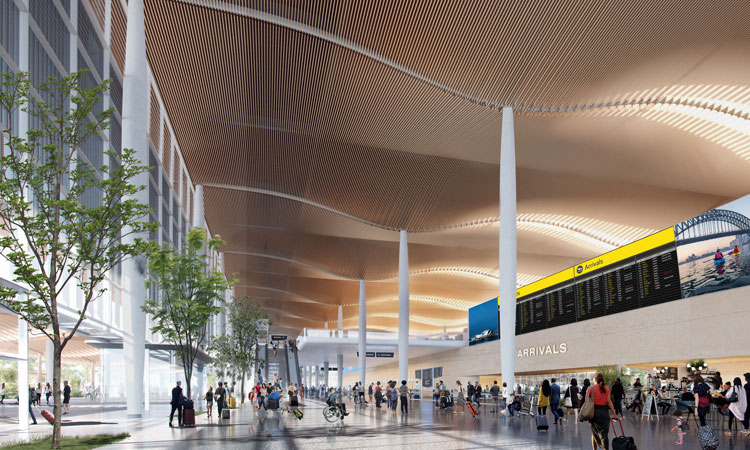 Operating without a curfew and with no operational restrictions, Western Sydney International will provide new peak, shoulder and off-peak slots. The new airport means that for airlines, Australia's tourism and business capital will once again be open for business.
Even seven years away from operation, the airline industry's enthusiasm for fresh access to Sydney has been witnessed.
Western Sydney Airport's Chief Executive Officer, Graham Millett, said designing and developing a new airport from the ground up provides them with a number of advantages.
"It's far simpler to bring together innovation in design, technology, operations and customer service in a greenfield environment," he said. "For our architects, this sets a very high bar. They had a blank canvas to create something that will be an example for the airport industry globally, and I'm pleased to say that's what they have achieved."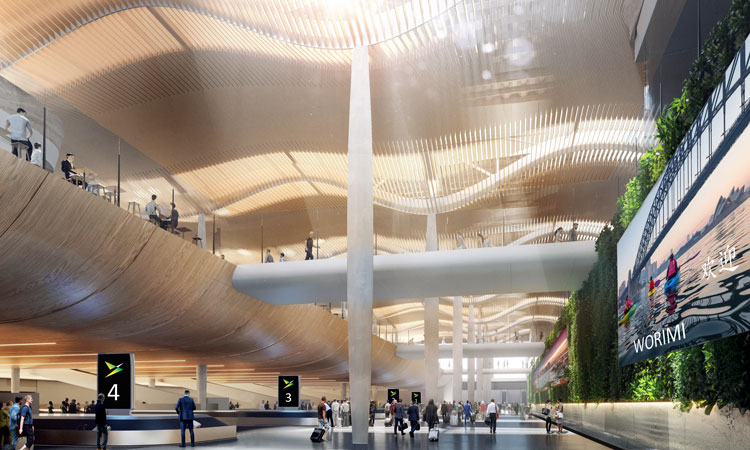 The design achieves a sense of place for the integrated international and domestic passenger terminal precinct, with its inspiration grounded in the region's natural landscapes.
Sustainability was front and centre in the brief, with passive design making clever use of natural lighting and airflows to minimise energy needs. While the terminal precinct's aesthetics are important, the design's influence on the customer journey and generating efficiencies for airlines is critical.
"We wanted the architects to draw on their airport design experience and learn lessons from around the world." Millett said. "Minimising walking distances, enhancing wayfinding through design and creating calming spaces were all key to the challenge."
ZHA Project Director, Cristiano Ceccato, said that the "design is an evolution of Australian architecture past, present and future".
Cox Project Director, David Holm, mentioned how the design took inspiration from "the unique local flora of Western Sydney and the Great Australian Light to create an unmistakable regional identity".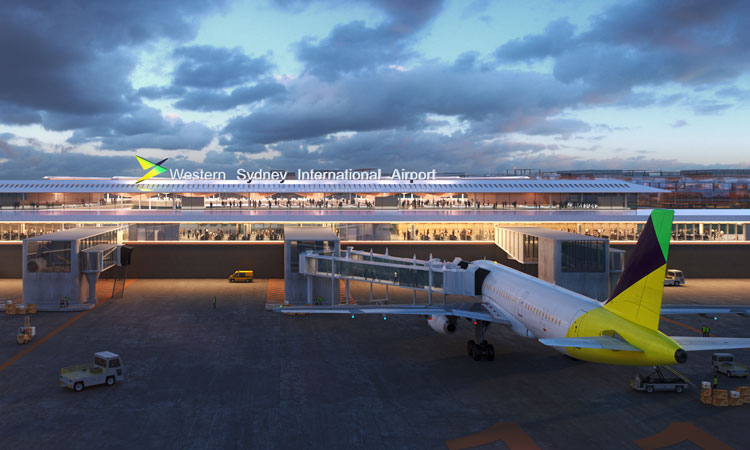 Stage one of the airport will open with capacity for 10 million annual passengers via 26 narrow-body equivalent gates and a single 3.7km, CAT III-B capable runway.
The design allows for modular expansion over decades, with a plan to eventually become the largest airport in Australia, reaching 82 million annual passengers in the 2060s. By this time, a second parallel runway will be developed to support the required increase in aircraft movement capacity.
Earlier in 2019, agreements were signed with Qantas and Virgin Australia that saw the airlines provide input into airport planning, a first for airport development in Australia.
"I don't know of another example of airlines working with an airport developer to influence the design," Millett said. "No-one knows their passengers better than airlines. The customer experience insights we've gained from our engagement are shaping our approach in very important ways."
Freight will be another important part of Western Sydney International's commercial mix. Similar to the engagement approach with airlines around the terminal, agreements have been signed with 10 of Australia's leading freight companies.
DHL Express, DB Shenker and FedEx are among the companies now having input into the design and development of the airport's freight precinct, which is predicted to grow quickly.
"We'll offer 24/7 access to Australia's largest business-to-business and business-to-consumer markets," Millett explained. "Our industry partners are telling us that the demand for the airport's freight precinct will be beyond what we initially predicted. Having a curfew-free major airport in Sydney unlocks so much potential for both import and export."
The initial concept designs will now be further refined by Zaha Hadid and Cox, working with Western Sydney Airport and its airlines. The construction of the airport is in the earthworks phase, with 25 million cubic metres of earth to be moved to flatten the 1,780-hectare site.
There's a lot of work ahead, but Western Sydney International is on track to begin operations in 2026.