First preview of new Sydney Airport terminal design unveiled
Architectural firms from both London and Sydney have created the winning concept for the new Western Sydney International Airport terminal precinct.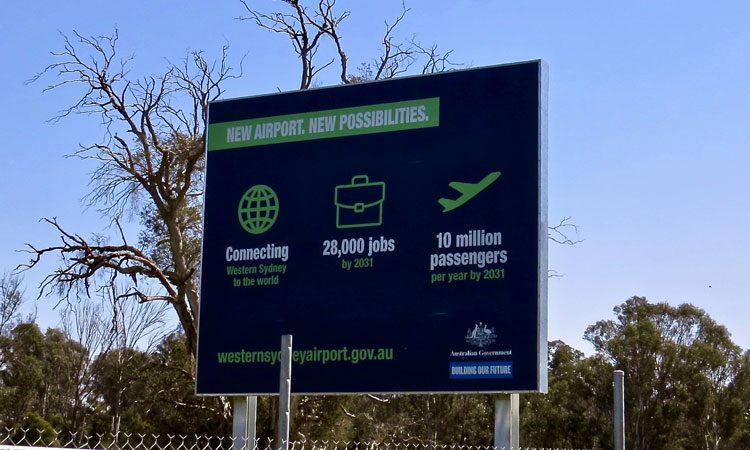 Plans for the new terminal at Western Sydney International Airport have been revealed after architects were assigned to design the modernised precinct.
The architectural team was a co-operative effort between London-based Zaha Hadid Architects and Sydney-Based Cox Architecture. Zaha Hadid Architects Project Director, Cristiano Ceccato, said: "The design is an evolution of Australian architecture past, present and future".
The architecture firms were amongst more than 40 entrants and chosen as the winners of the terminal precinct design competition. The winning concept was selected after it passed a range of economical and technical reviews before the decision was made by a committee of some of Australia's most renowned architects. Focus also fell on the design's sustainability, and the winning effort stood out for taking advantage of natural airflows, lighting and efficient solar shading.
Graham Millett, Western Sydney Airport's Chief Executive Office, said: "The brief was to design an airport that the people of Western Sydney can be proud of and provide a real sense of place with a focus on the customer journey and efficiencies for airlines. The layout of the terminal, combining international and domestic operations under one roof, will come together with technology and outstanding customer service to give operators and their passengers a reliable, fun and stress-free airport experience."
Western Sydney International Airport will accommodate up to 10 million passengers annually upon its opening in 2026. The intention is for that number to grow gradually over decades, with the aim to ultimately become the largest gateway to Australia by welcoming 82 million passengers per year. Millet continued: "Sydney remains Australia's most iconic destination, and it's also the economic and cultural centre and a gateway to many of the nation's outback, mountain and vineyard experiences. Western Sydney International means new slots to Australia's premier city, enabled by unrestricted operations. The absence of a curfew and no movement caps will create the kind of flexibility that the aviation market has never seen before in Sydney."