How airports can prepare for the rise of autonomous vehicles
Angela Gittens, Director General of ACI World, discusses how automation is critical for the aviation industry to identify key opportunities and concerns related to operating vehicles at airports.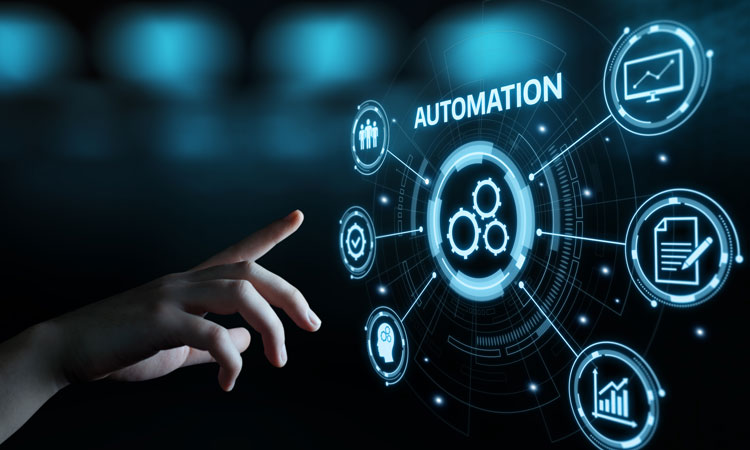 Autonomy and automation are not limited to vehicles: Robots, for example, are able to carry out a number of tasks and interact with their environment without the need for human intervention.
To take stock of recent developments and share best practices more widely, Airports Council International (ACI) has published a new report entitled 'Autonomous Vehicles and Systems at Airports', which is available now free of charge.
The report looks at the status of airport automation and its potential to increase efficiency and provide another level of personalisation to the passenger experience. The new autonomous vehicle (AV) report aligns with the goals of NEXTT, a joint initiative between ACI and the International Air Transport Association (IATA).
The world is changing, and so are airports
Changing demographics, rapid urbanisation, climate change and the digital revolution are all contributing to making autonomous machines more accessible and more important than ever.
In the airport environment, autonomous vehicles and systems are attracting a lot attention. This applies to robotics, self-driving vehicles, airport parking services, airside operations and drones.
Robotics
Airports such as Haneda, Incheon, Auckland and Changi are exploring the use of robots to provide on-the-spot assistance to passengers, or as part of terminal cleaning functions.
Self-driving vehicles
Christchurch, Heathrow, Gatwick and Cincinnati/Northern Kentucky are all examples of airports that are trialling self-driving vehicles, either outside the terminal building or airside; transporting staff and passengers with reduced mobility.
Airport parking
Autonomous vehicles can help maximise the use of parking space, as demonstrated by Lyon Airport, Paris Charles-de-Gaulle and Dusseldorf Airport.
Airside operations
Among the many examples, airports such as Edmonton, Oslo, Winnipeg and Heathrow are testing or deploying driverless perimeter patrol vehicles, snowplows or foreign object debris (FOD) radars.
Drones
This aviation innovation is the subject of much interest, discussion and research. When intended for legitimate airport use, drones can provide an efficient and effective means of inspecting large areas, or areas which are hard to reach. AENA, Savannah/Hilton Head, Paris CDG, Atlanta, Luxembourg and Southampton are among the airports looking at using drones for their inspection needs.
Why airports are turning to automation
There are a variety of reasons airports have to increase the level of automation as they seek solutions to problems they face. AVs can be used to improve efficiency, strengthen security and help increase safety in airside areas.
Efficiency
Given the complexity of a modern airport, AVs offer an opportunity to increase efficiency while allowing for stronger security and a lower margin for error if implemented correctly. Therefore, while in some contexts, airport AVs are an operational 'nice to have', they are likely to become a necessity. Each application serves a different purpose.
Security
Autonomous machines can offer a useful layer of security to an already robust security programme. Many are intrigued by the capabilities that advanced technologies can bring in identifying vulnerabilities around airfield perimeters or in crowded public areas.
Autonomous machines may never be the sole security solution for any airport, but it does fit in nicely with the layered approach that airports use to maintain secure facilities of passengers and aircraft. Conversely, the use of AVs may introduce new vulnerabilities, especially concerning cyber-security. A separate ACI Report with a specific focus on AVs' potential security threats and risks for airports was elaborated in partnership with ARUP and is also available on the ACI Store.
Safety
AVs have the potential to save millions of dollars that are lost by damage done to aircraft and other assets airside. Modifications to ground service equipment (GSE) are being explored by manufacturers, airports and airlines.
The road ahead for self-driven vehicles
AVs and systems clearly have a role to play in airports, but we need to monitor adoption and share lessons learnt. ACI will continue to play a key role by facilitating the exchange of information between the early adopters.
Physical infrastructure changes will be needed to enable AVs to access the areas or facilities where they will be used. Future airport planning and forecasting will be important. We also expect that communication with staff, passengers and the public will be necessary for implementations to be successful.
Automation should not mean that humans should simply be replaced. Indeed, we expect that it will allow humans to play a more proactive role in the airport environment, one that is less focused on repetitive tasks and more focused on engaging with customers and solving problems.