How can pervasive broadband wireless communications optimise airport operations?
Learn how a strong wireless communications foundation built on 4.9G or 5G can enable reliable, high-bandwidth, low-latency connections throughout your operation.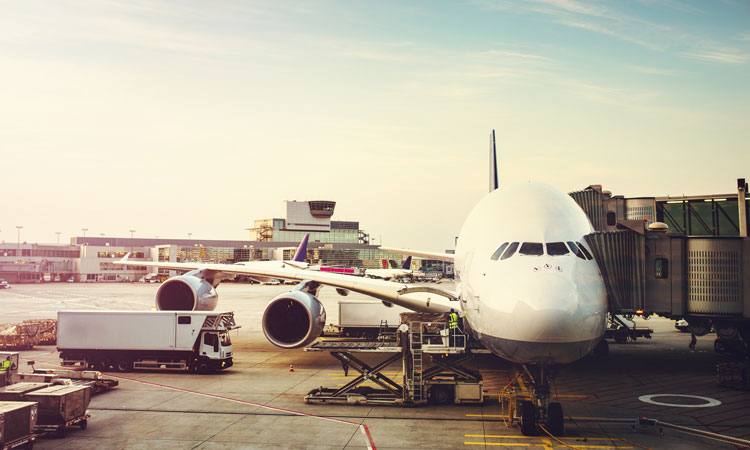 When something works right, it just feels right. Whether it's a seamless and perfect travel experience start to finish, or just the right technology at the right time that makes your life easier, this is how operational communications should feel, everywhere in your airport, always.
From take-off to landing, from ground handling to the taxi stand — and every point in between — ensuring state-of-the-art services for airlines, delighting a highly mobile passenger base and addressing increasing physical and cyber-security threats are just a few of the abilities that are now within reach thanks to new private wireless technologies. With the latest developments in 4.9G, and with 5G to come, the new Industry 4.0 digital airport can navigate operational and efficiency challenges, meet competitive on-time metrics and achieve their revenue targets.
Through a webinar with Nokia, learn how a strong wireless communications foundation built on 4.9G or 5G can enable reliable, high-bandwidth, low-latency connections throughout your operation.
If any of the statements below resonate with you or match your own airport challenges, then this webinar is for you: 
I need a more reliable, secure and scalable wireless service for all of my airport stakeholders as well as my own 'Internet-of-connected-airport-things'
Our below wing processes are suffering from patchy connectivity: Wi-Fi is blocked by the wings and passengers are eating up the 4G bandwidth available.
Mobile coverage at the airfield is not reliable or sometimes not even available, so our airport staff and services have to continuously go back to base for new instruction
My fixed CCTV coverage is limited, and therefore limits my situational awareness for the APOC, meaning I want to expand our awareness and CCTV coverage in a flexible way
My TETRA contract is ending and I don't know whether to re-invest or not
I need remote connectivity; however, fibre costs are prohibitive
I want my airport communications and connectivity to become more autonomous from service providers for both wireless and wireline communications services
Our airport buses, parking areas and transport systems lack proper connectivity, for both operations and passengers; how can we create pervasive connectivity throughout our airport and all its moving parts?
There is still time to register for this webinar, occurring on 4 December 2019 at 15:00 GMT. Join us to hear case studies of success and pose questions live to the speakers.
What technologies and use cases are we talking about?
The airport use cases for 4.9G and 5G private wireless are plentiful. Once pervasive, reliable, high-bandwidth, low-latency connectivity is put in place throughout your airport, the opportunity is there for you to support, optimise and innovate your airport services and operations. 
With 4.9G and 5G, you can benefit from improved stand automation, asset tracking, improved collision avoidance, telemetry offload, PAX connectivity, remote sensing, follow-me car connectivity, enhanced first responder communications and numerous terminal side enhancements. In this webinar several use cases will be discussed, as well as a blueprint architecture developed by Nokia Bell Labs for airports – to help guide you through your transformation.
Which airports are already addressing this?
In this webinar we will move beyond use cases; sharing actual case studies and lessons learned from real technology implementations. A key component of the presentation will be led by the Head of IT Operations and Infrastructure from Vienna International Airport, who will share with you their direct experiences in the digital transformation of their own airport. 
Related airports
Related organisations