Improving sustainability is crucial to the future of aviation
Bryan Thompson, Chief Executive Officer of Abu Dhabi Airports, iterates how enhancing sustainability within operations is imperative, and how since the establishment of Abu Dhabi Airports in 2006 this has been a priority objective.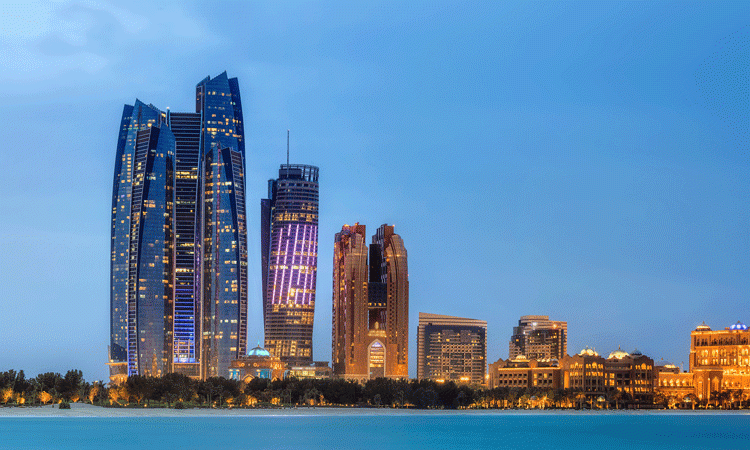 Air travel and transportation are integral elements of our modern-day life. The international aviation industry connects people and businesses across oceans and continents, and is estimated to support more than 65.5 million jobs, accounting for 3.6 per cent of global GDP with an economic impact of approximately $2.7 trillion. 
This connectivity, as with all forms of mass transportation, poses its own challenges. Projections show that the global aviation industry produces around two per cent of all human-emitted CO2 emissions, with airports responsible for roughly five per cent of the industry's total carbon emissions.
As an industry, we recognise our operations contribute to climate change and we are taking concrete steps to lessen this impact.
In June 2009, ACI launched its Airport Carbon Accreditation programme, designed to empower airports around the world to work collectively to take further strides in managing, reducing and ultimately neutralising their carbon footprints.
Sustainability is a cornerstone of Abu Dhabi Airports' corporate values, drawn from the teachings of the late Sheikh Zayed, the founding father of the United Arab Emirates, and an area of our operations in which we continuously strive to improve.
In 2011, our own Abu Dhabi International Airport (AUH) was the first airport in the Middle East and North Africa region to be ACI Airport Carbon Accredited in the 'Mapping' certification level. Following this, in 2017, Abu Dhabi Airports was the first airports group in the region to sign up to the global sustainability initiative 'The Airports Sustainability Declaration'. In 2018, Abu Dhabi International Airport was recognised for achieving the accreditation level of 'Reduction' and recognised by ACI Asia-Pacific as a part of its Green Airports Recognition 2018 programme. The programme recognises outstanding achievements in environmental projects, and AUH earned Gold recognition for the sustainability and environmental protection efforts undertaken during the construction of the new Midfield Terminal Building.
These awards and recognition are, however, only part of the picture. We are driven by our vision of being the world's leading airports group, and passionate about ensuring the sustainability of our business and reducing our impact on the world through the implementation of a range of internal programmes and initiatives.
These measures continue to prove effective, delivering concrete results. In 2018, we increased our recycling rate by eight per cent, reduced our energy consumption by 19 per cent, and our water consumption by 71 per cent, compared to 2017.
When I started my career in the airport industry decades ago, such efforts and achievements were largely unheard of within an airport. Today, it is essential to the future growth and prosperity of our industry that we address our environmental impact head on. I firmly believe that passengers will start to make purchasing decisions which are based on how we, as an industry, deal with this matter. The air transport industry is one of the backbones of the global economy and we must all recognise the importance of ensuring that our businesses and operations are in line with the global sustainability agenda.