How IoT is helping to achieve safer and more efficient airside operations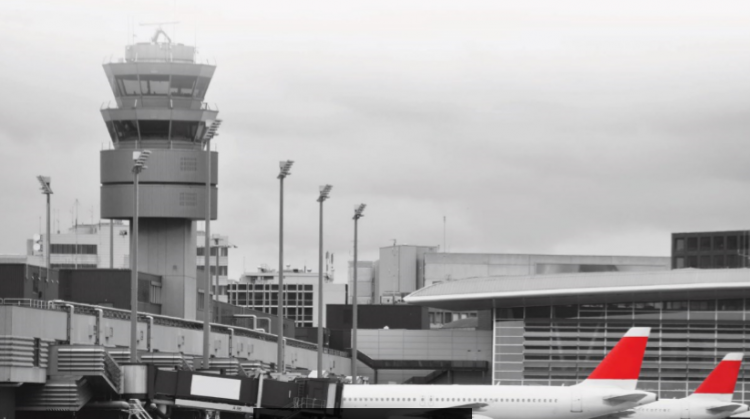 Airports are among the most heavily trafficked establishments, with travel expected to continue to increase. As airports work to accommodate more travellers — all while adhering to the latest industry standards — doing so efficiently becomes more difficult.
Fortunately, technology developments are helping mitigate these challenges and helping airports can stay focused on their core mission of getting passengers where they need to be, safely and on time—and enable great experiences in the process.
The concept of the Internet of Things (IoT) — which centres on the fundamental notion of connectivity between everything, from infrastructure to devices — is helping fuel the advancement of smart technologies that can be of use to airports. IoT connectivity presents an opportunity to implement systems that offer deeper levels of integration between key functions, roles and objectives throughout an airport. The result is better-connected data and insights, for better decision-making and processes that ensure safe and on-time performance.
Honeywell NAVITAS™ is a new smart airport technology that can do just that – connecting the physical world with the digital world. Powered by IoT connectivity and developed to be fully compliant with cyber-security standards, the technology features modules that collect and organize real time data to show a birds-eye view into activity, across air traffic control, maintenance and aircraft, improving awareness and predictability throughout airports.
Keynote Speakers
KEYNOTE SPEAKERS

Raghu Seelamonthula, Growth Leader, Honeywell Airports Business
Raghu Seelamonthula is Director – Strategic Growth for Connected Airport & ATM Systems at Honeywell Airports Business, part of Honeywell International Inc. He received a BS degree in Computer Science & Engineering from Osmania University and MBA degree from Sri Satya Sai University.
He has been in the industry for 21 years (the past 10 years with Honeywell) and is a global advocate and subject matter expert for airport integration technology and the benefits it can provide to airports, airlines, air navigation service providers, communities, and the flying public. 
He is currently involved in various airport systems projects across Asia Pacific, Middle East, and Europe and actively involved in Honeywell contributions to SESAR-JU programmes.

Holger Feldhaus, Global Product Manager: Honeywell NAVITAS, Honeywell Airports Business
As Global Product Manager for Honeywell NAVITAS™, Holger oversees the management and development of the software suite to meet current and future customer expectations. With a deep background in the airports and aerospace sector, Holger joined Honeywell in 2017 from Hamburg Airport. Whilst at Hamburg Airport, Holger undertook a number of project management roles in the aviation division. Latterly he was Project Manager for the implementation of the airport's Advanced Surface Traffic Management system, for next level traffic management of the airport's main apron.
He was also responsible for all airside-related research work as part of Hamburg Airport's Airport Research and Innovation Facility, a collaboration between Hamburg Airport, German Aerospace Centre (DLR) and German Air Navigation Services (DFS).
Prior to this, Holger undertook roles with the German Aerospace Centre based in Hamburg and Metron Aviation, based in Virginia, USA. As part of these roles, Holger analysed U.S. and European approaches towards collaborative decision making in airport operations and air traffic management. Holger holds a Master of Sciences in Mobility in Traffic from the Technical University Carolo-Wilhelmina Braunschweig, Germany. In addition, he has a Diploma in Industrial Engineering in Traffic Management.

Amir Emam, Sales Director – Middle East, Honeywell Airports Business
Amir Emam is the Honeywell Airports Business Sales Director for the Middle East, Turkey and Africa, responsible for the sales and growth in the region. Prior to this role, he was the Middle East Senior Strategic Marketing Manager for Honeywell Aerospace working with regional and global leaders to define, manage and execute the company's ambitious growth strategy in the region. After spending nearly 15 years in the aviation industry in various roles and countries, Amir not only has in-depth knowledge of the industry, but also understands the market, and can seamlessly bring the two together.
Amir started his career as a Flight Test Engineer for Bell Helicopter-Textron at the Patuxent River Naval base, supporting the H-1 upgrades program for the US Marines. He then held various roles in Program Management, Systems Engineering, Subcontractor Management and finally as a Six Sigma Black Belt support Bell's Program Management Office. He then moved to Middle East as the Program Manager for FLIR systems supporting multiple customers in the region. Amir joined Honeywell in 2012 as an Avionics Technical Sales Manager for the Middle East and India, responsible for the growth of Honeywell's Avionics portfolio with Airline customers.
Amir holds a BS in Electrical Engineering and MBA from the University of Texas at Arlington, and is Six Sigma Black Belt certified.
Register
Register to watch this webinar on-demand