Airport IT and Security: Protecting airports from cyber-attack – Breaking down the silos

ABOUT THIS WEBINAR
There are many advantages to creating a 'digitalised' airport – from streamlining operations and improving management systems to saving time and costs. With the threat of terror attacks increasing, a smart airport must bring together not just the IT Department with its Security Team, but also with Building Control to ensure a safe environment and avert cyber-attack.
This webinar focuses on how airports can optimise their cyber-security and bring together perspectives from IT, Security and Building Control to break down the barriers and fully combat cyber terrorism.
Moderator
MODERATOR
Dr. John McCarthy, Senior Cyber Security Advisor, ServiceTec Airport Services International Ltd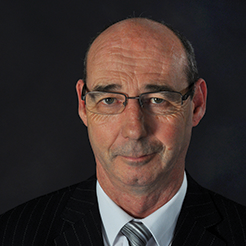 Dr. John McCarthy is a renowned authority on cyber-security strategy, development and implementation. He holds a PhD in Cyber-security and eBusiness Development and is an internationally recognised author of a number of papers discussing all aspects of cyber-security in the modern world.
John is frequently invited to sit on expert panels and appear as a speaker at well-known cyber-security events. Past appearances have included talks on ICT Security in the Modern Airport, Security in the Digital Age and SCADA threats in the Modern Airport. John is also a leading expert on social engineering awareness training and best practice.
Keynote Speakers
KEYNOTE SPEAKERS
Bert Willemsen, MD at aXite Security Group        
Bert is consulting airports on security challenges in the field of airside, landside, security and cyber-security. He was member of the ACI Europe Aviation Security Committee, representing Scarabee Aviation Group. He has been involved in several optimisation projects of Security Checkpoints at airports in Europe. He has a strong view on how to integrate the security process in the design of the passenger journey. He has experience in the field of industrial cyber-security strategies and cyber risk management.
He is experienced in implementing and defining cyber-security strategies throughout organisations, including airports. Before working at aXite, Bert executed several risk & threat analyses initiatives, with crisis management support for critical and sensitive infrastructure outside airports. During his career, he has dealt with in-depth risk analysis of internal and external processes within the supply chain of Oil & Gas and Food & Beverage companies.
Bert introduced Location Based (cyber)Security, with focus on the Baggage Handling System (BHS) and introduced a practice about creating a platform for sharing information and knowledge to defend airports against cyber and terror attacks. This initiative is translating general best practices into solutions against specific risks in determined areas.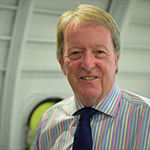 Kevin Borley, Managing Consultant, KJB Associates Ltd
Kevin has been at the forefront of technology leadership, security and management best practice for more than 35 years, and has worked with an array of technology dependent Blue Chip, Mid Cap and SME organisations across Europe, the USA and Asia Pac.
With 25 years of 'hands on' information security management experience (much of it gained as a front-line CIO in the internet security world in Silicon Valley), Kevin has a unique perspective of what it takes to successfully manage risk in technology-dependent organisations, who constantly strive to protect themselves, their services and their assets.
Recently spending time in the aviation world and managing major technology change and risk programmes across a number of UK airports, he has gained significant experience in the complexities of protecting business critical services and infrastructure and frequently presents on Cyber Risk and Threat management best practice.
Register
Register to watch this webinar on-demand