Electric vehicles receive reduced drop-off charge at London Luton Airport
Drivers of electric vehicles will pay 75 per cent less for a 30-minute drop off or pick up in comparison to other vehicles.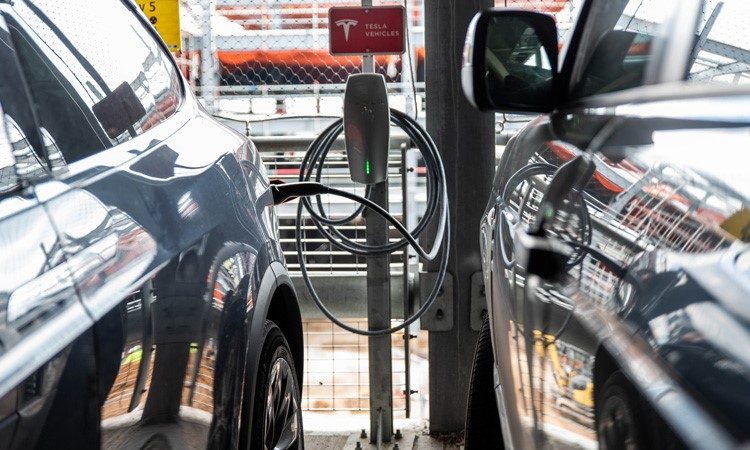 London Luton Airport (LLA) has begun a new trial in which drivers of electric vehicles (EVs) benefit from reduced drop-off and pick-up charges.
The trial demonstrates the airport's efforts in encouraging the use of sustainable methods of transport. It will run from 1 August until 30 September 2019, and the reduced rate will be brought in on a permanent basis if deemed successful.
Rather than the 'Drop-off Zone', EV drivers will be able to use a dedicated section of LLA's multi-storey car park for a reduced charge of £2 for a maximum of 30 minutes – a 75 per cent reduction compared with the rate for other vehicles. EV drivers will also be able to use charging points for free during this period.
Jonathan Pollard, Chief Commercial Officer at London Luton Airport, said: "We've always encouraged people to travel to the airport in more sustainable ways such as taking the train and leaving their cars at home. That's why we're introducing this discount for electric vehicles. If there's enough demand, we plan to make the incentive permanent and address any requirement to increase the number of electric charging points."
LLA is the only London airport without a direct express-style rail service and has requested the government introduces four trains per hour as part of the refranchising of the East Midlands rail line. Doing so would not only help reduce the number of cars travelling to the airport, but accelerate the economic benefits of the current transformation project which is set to increase LLA's economic contribution by 77 per cent from £1.3 billion in 2013 to £2.3 billion per annum by 2030.