ACI dismisses call to close regional European airports
Do you agree that airports which do not make a profit within five years should close and no longer rely on state aid?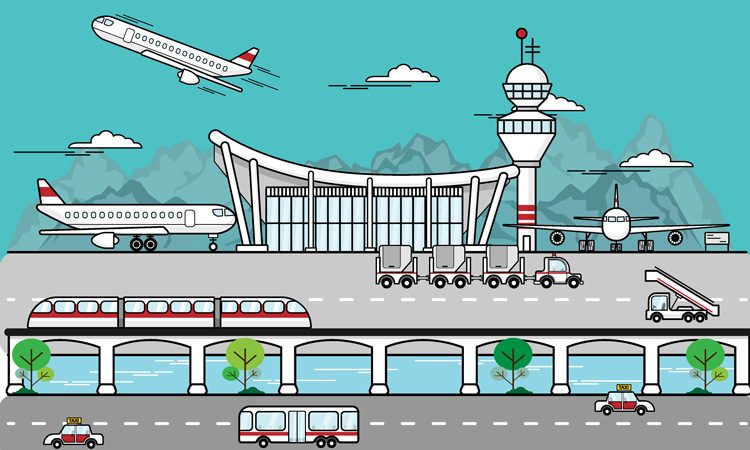 A report by T&E has stated that airports within Europe which do not make a profit within five years should close and no longer rely on state aid, however, ACI Europe has vehemently opposed these claims. 
The analysis from T&E focuses on a select few airports used by Ryanair and is based on an interpretation of the current EU Guidelines on State aid for the aviation sector and but disregards the societal value of air connectivity.
ACI stated that the report "only provides a snapshot of likely state aid" but policymaking should not be based on a snapshot nor on presumptions as to what happens in a highly competitive market.
Andrew Murphy, Aviation Manager at T&E, said: "This report paints a clear picture of public money subsidising Ryanair's operating costs and inflating its bumper earnings and record-breaking emissions. With governments struggling to rein in the sector's climate impact, the first step should be calling a halt to subsidies which are only adding more fuel to the fire.
"The European elections produced a consensus that much more needs to be done to cut aviation emissions. Ending state aid is a start but we also need to end aviation's tax holiday and encourage the uptake of zero-emission aviation fuels." 
ACI said in a statement: "Contrary to the picture that T&E is painting, the objective sought by the 2014 EU State aid Guidelines was certainly not to eliminate operating aid to loss-making airports – nor to force them to close down.
"In fact, the Guidelines' objectives was to preserve "good connections between the regions and the mobility of European citizens, while minimising distortions of competition" in the aviation sector.
"As part of that, the Guidelines expressly recognise the need to allow – under strict conditions and limitations – operating aid to smaller regional airports as a result of the structural profitability issues they are facing. Indeed these airports are handicapped by both higher costs per passenger (due to their lack of economies of scale) and lower aeronautical and commercial revenues per passenger (due to the seasonality of their traffic, less densely populated catchment areas and less affluent customer base).
"Today, 71 per cent of smaller regional airports (handling less than one million passengers per annum) are loss making."
T&E cited environmental impact as one of the major reasons for the proposed closure. They stated: "Given the rapid growth in emissions from this sector, and in particular from Ryanair, which earlier this year was revealed to have become a top 10 carbon emitter in Europe's emission trading system, ranked next to coal-fired plants, the Commission should act immediately and use its powers to end such state aid.
"In doing so, it should follow the precedent it set in 2010 when it ordered member states to wind down, and draft closure plans, for loss-making coal mines. When it comes to the climate, aviation is the new coal, and similar action is needed."
ACI rebuttled: "Europe's airports consider the Climate Emergency as an absolute priority. Building on years of active carbon management through Airport Carbon Accreditation, Europe's airports have committed last month to achieve net-zero carbon emissions without offsetting for their own operations at the latest by 2050. They are also calling for the entire aviation industry to set a new long-term ambition and roadmap towards a net-zero carbon emissions transport system.
"Small regional airports only account for three per cent of total EU air traffic. Closing down those that are unprofitable would have a negligible impact on reducing CO2 emissions but, as previously mentioned, far reaching economic, social and political consequences. In this regard, it is worth noting that T&E does not take into account diversionary consequences – the fact that many people needing to travel would still drive longer distance to alternative airports, with consequently increased emissions from road traffic."