Dubai Airports are 'ready to go' ahead of scheduled runway repairs
There will be a free bus service deployed for travelling between the Dubai Airports while the maintenance work takes place on the runway at DXB.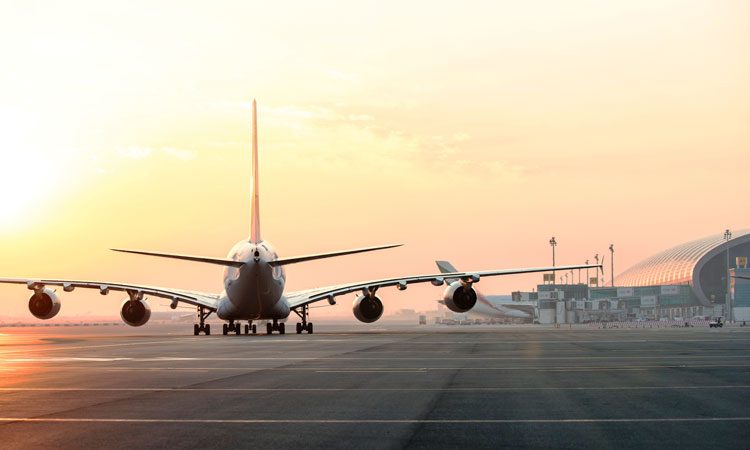 Dubai Airports has confirmed operation teams at both Dubai World Central (DWC) and Dubai International Airport (DXB) are 'good to go' for the commencement of the 45-day long refurbishment of the southern runway at DXB.
The runway is nearing the end of its design life and requires a complete upgrade to accommodate future traffic growth.
Paul Griffiths, CEO of Dubai Airports, said: "Planning and preparations have been underway for almost two years in close coordination with Dubai Aviation Engineering Projects, airlines, dnata, the regulator and a host of other service partners to make sure this massive project goes off without a hitch."
Scheduling experts have optimised DXB's one runway operation so there will only be a 29 per cent reduction in the number of available seats. Thanks to the additional capacity provided by DWC, the number of flights across the Dubai Airport system will see a reduction of just 19 per cent and a seat reduction of just 20 per cent.
Many customers will get to experience the speed and convenience of Dubai's second airport DWC for the first time during the closure as it takes on additional traffic from affected scheduled, charter, cargo and general aviation operations. DWC will handle an average of 145 passenger flights per day operated during the period by airlines including flydubai, Wizz Air, Aeroflot, Indigo, SpiceJet, Gulf Air, Ukraine International Airlines, Ural Airlines, Nepal Airlines, Kuwait Airways and flynas.
Everything is now ready, with the delivery of the last piece of ground equipment to DWC. The logistics of the equipment move were managed by dnata and were tantamount to opening up an airport the size of Glasgow overnight. In just a few days over 600 pieces of equipment have been moved to DWC in order to handle the additional traffic and ensure a seamless and smooth operation from day one through to day 45.
Dubai's Roads and Transport Authority will provide a fully integrated ground transportation solution for DWC with a regular bus service from key locations in Dubai and a dedicated fleet of taxis serving the airport offering discounts throughout the closure period. Dubai Airports will also have a free express bus service operating between DXB and DWC every 30 minutes departing from DXB Terminals 1, 2 and 3. Customers will be able to take advantage of the free shaded parking at DWC's 2,500 capacity car park.
Meanwhile at DXB, airfield preparations commenced months ago as engineering teams undertook work in advance of the full runway closure. Once the runway closes at 15:00 local time on the 16 April 2019, the site will see more than 90 construction vehicles enter and exit every hour transporting more than 18,500 truckloads of concrete, asphalt, materials and personnel. More than 1,900 employees will be involved in the project.
Griffiths continued: "We're confident we are fully prepared and good to go for 16 April. We are encouraging passengers to confirm their airport of departure before they set out to take their flights but otherwise they can expect smooth operations and great service."