Gatwick prepares for the summer rush with 10 new routes
Ahead of the nearly 17 million passenger seats booked from Gatwick this summer, the airport has added 10 new routes to its portfolio.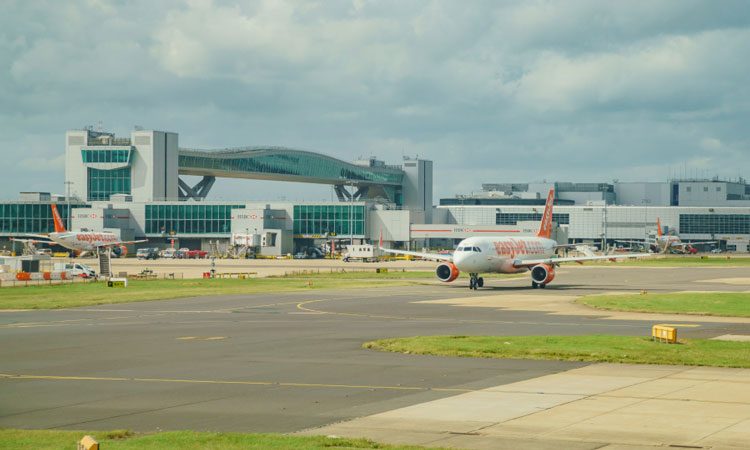 London Gatwick has revealed the summer travelling trends of UK holidaymakers and this summer's fastest-growing destinations.
Long-haul destinations making the top 10 fastest-growing list from Gatwick include Doha and Buenos Aires, up 51 per cent and up 68 per cent on summer 2018 respectively. Competitive pricing from Norwegian and the fuel-efficient Dreamliner aircraft make it possible to offer some of the cheapest fares to Argentina from the UK – bringing this exciting destination in reach for many more passengers.
The 2019 summer season continues Gatwick's long-standing precedent of championing competition and opening up new destinations and fares for passengers. Hot on the heels of Argentina, the airport's brand-new connection to Rio de Janeiro has begun; providing affordable fares to Brazil.
The top 10 list also reveals the increasing demand to get off the beaten track, visit lesser-known regions of countries and discover the next must-see destination early. To enable this, airlines at Gatwick are increasing routes to the more untapped parts of Europe, including Ancona in Italy, and Volos and Kavala in Greece.
In response to these travel trends, London Gatwick is set to welcome an impressive 10 new routes this 2019 summer season, from Rio, Brazil to Rijeka, Croatia.
London Gatwick, which flies to more destinations that any other UK airport, is the ninth busiest airport in Europe. With 16.9 million departing passenger seats this summer, Gatwick is optimally positioned to reveal this insight into the destinations desired by UK travellers.
In addition to new routes, Gatwick airlines are increasing the number of flights they operate to a variety of destinations – offering more choice than ever before. Spanish destinations Almeria, Bilbao, Jerez and Alicante will increase in frequency, as will Antalya, Turkey, Kos, Greece and Budapest, Hungary.
Meanwhile this Easter, over half a million passengers (550,000) will be travelling through Gatwick during the holiday weekend, up 5.1 per cent on 2018.
Stephen King, Head of Airline Relations, Gatwick Airport, said: "This summer, 10 new routes will start from Gatwick which is the very latest demonstration of passenger demand for flights from Gatwick. It shows that, even though it's one of the busiest in Europe, airlines can still acquire slots and grow at our airport. Rio de Janeiro has just joined Gatwick's roster of long-haul connections while our airlines are opening up new must-see destinations to explore, particularly in Europe. Our summer seat availability is nearly double that of our winter season. With the airport set to have its biggest ever summer this year, we are delighted to treble the days our in-terminal passenger entertainment of musicians, performers and comedians is available. There is lots more planned this summer at Gatwick – stay tuned!"
Related airports
Related people