Heathrow Terminal 5 named "World's Best" at Skytrax Awards
Heathrow Terminal 5 has been voted the "passengers' pick", topping the list of the world's best airport terminals at the annual Skytrax Awards.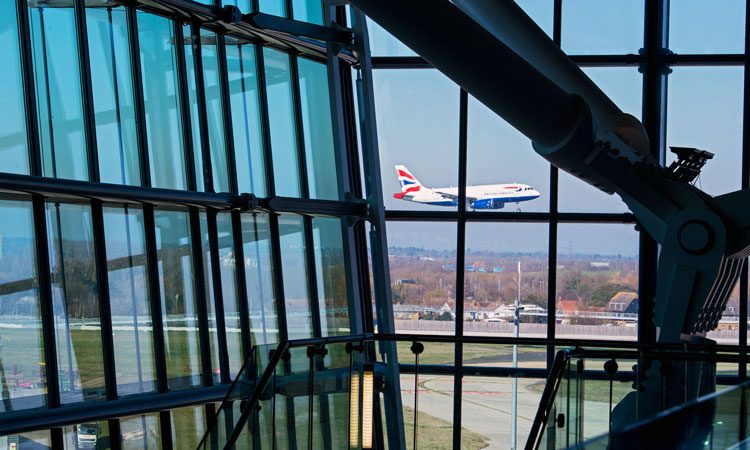 Britain is winning the global airport race after passengers voted Heathrow Terminal 5 the best in the world at the 2019 Skytrax World Airport Awards, held at the Passenger Terminal EXPO in London. Terminal 5 beat its international counterparts, winning "World's Best Airport Terminal" for the sixth time in its 11-year history, whilst Terminal 2 is close behind as fourth best globally. Overall, Heathrow maintained its position as one of the top 10 airports in the world.  
Since a £12 billion investment programme began a decade ago, Heathrow has been consistently ranked as a passenger favourite. Heathrow has racked up the "Best Airport in Western Europe" title for the past five years running and "Best Airport for Shopping" for a record-breaking 10 years.
The secret to Heathrow's success is more than just reliable and efficient terminal buildings, but also delivering world-class passenger service to make every journey better. 2018 was a record-breaking year with over 80 million passengers choosing Heathrow – approximately 220,000 passengers a day – and the team's dedication to maintaining top service standards resulted in 82 per cent of passengers rating their Heathrow experience as either "Excellent" or "Very Good".
Heathrow Chief Commercial Officer, Ross Baker, said: "After a decade in service, it's absolutely fantastic that Heathrow's Terminal 5 is flying above the rest. For passengers to vote two of Heathrow's terminals into the world's top five, is a ringing endorsement of the billions we've invested to transform Heathrow into the world-class airport it is today. Britain has a front door it can be proud of and our teams will continue to welcome our passengers with a smile to keep Britain on top and moving."