Lithuanian Airports records a sharp increase in checked baggage
With changes to the Ryanair and Wizz Air baggage regulations, concerning a limitation in free cabin baggage, Lithuanian Airports has seen a sharp increase in the percentage of checked baggage.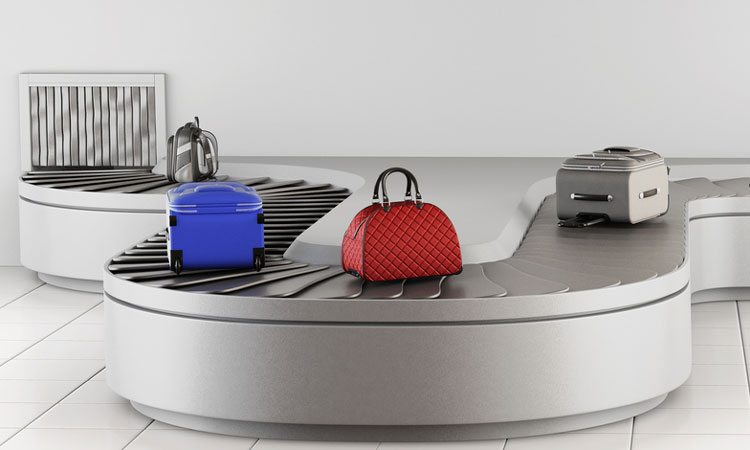 The new baggage policy limits free cabin baggage, stating that only a small bag or rucksack could be taken on-board free-of-charge, and in order to have a bigger suitcase, a priority service would need to be acquired, with prices starting from €5.  
Following this change, the statistics of checked baggage at Vilnius and Kaunas airports, which are operated by Lithuanian Airports, skyrocketed. At Vilnius Airport, for example, the airport registered growth of around 50 per cent when comparing December 2017 and December 2018. While a comparison of January 2018 to the same period in 2019, saw growth of 30 per cent.  
Head of the capital's air gates, Dainius Čiuplys, said: "By seeing the trends that the quantity of checked baggage may also increase further, we are looking for solutions how to optimise the baggage acceptance and distribution systems used until now and what should be acquired for the Vilnius Airport under reconstruction to be able to meet the arisen demand."
An even greater marked growth in the checked baggage volume was noted at Kaunas Airport, which reached 90 per cent when comparing January 2018 and January 2019, and the baggage flow increased by more than 70 per cent. In light of these figures, Lithuanian Airports management is also planning to improve the passenger experience throughout the airports.
This increase has led to Lithuanian Airports revising the ongoing changes to the baggage systems within airports, which includes the scanning and distribution system at Vilnius Airport which is currently going through a period of reconstruction.
It is estimated that in 2018, Ryanair and Wizz Air carriers flew 57 per cent of all the passengers who flew through Lithuanian Airports. While the new baggage policy did not scare passengers away, it did noticeably alter their travel habits, resulting in a significant share of passengers opting for checked baggage.