IGA to get influx of 16,000 employees to ensure the airport runs smoothly
There are 1,085 people working in Istanbul Airport's operations departments, 155 are blue collar, 930 are white collar, 70 per cent are male, 30 per cent are female and to this another 16,000 employees will aid the running of the airport.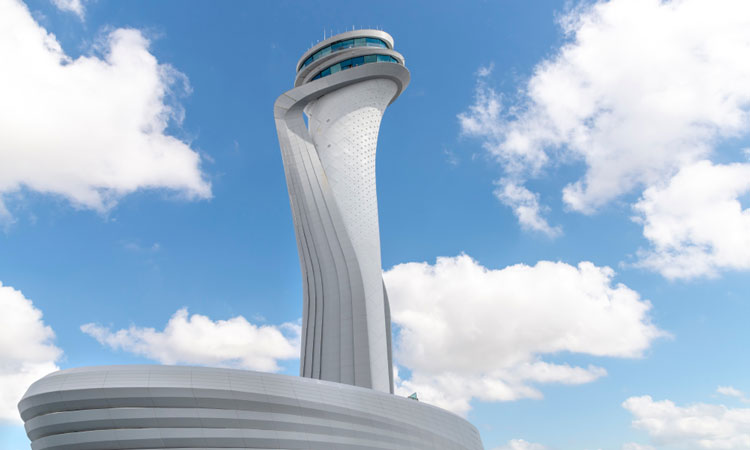 Inaugurated on the 29 October 2018, Istanbul Airport is expected to employ 16,000 people in its initial phase. According to the "Istanbul Airport Economic Impact Analysis" report prepared by Istanbul Economy and EDAM (Centre for Economics and Foreign Policy Studies), Istanbul Airport is expected to directly and indirectly employ 225,000 people by 2025. 
Istanbul Airport, which is one of Turkey's largest projects on a global scale and aims to be a point of attraction not only for Istanbul or Turkey, but for the region and the world as a whole, as it will make a significant contribution to the economy with the number of employees actively working at the completion of its initial phase.
Currently, 2,700 people will be employed in airport operations, 3,522 in security and 2,000 in the duty-free and retail sales areas of Unifree Duty Free Enterprise. Turkish Airlines has also announced that it will provide further employment in accordance with the expansion strategy of the airport. 
Speaking on the job and career opportunities provided by Istanbul Airport and their impacts on the economy, Kadri Samsunlu, CEO and Chairman of the Executive Board at İGA Airport Operations, said: "With the direct and indirect employment we provide at Istanbul Airport, we provide thousands of people with job opportunities and, on a macro level, support the subsistence of tens of thousands of families with our broad ecosystem. We employ people from all regions across Turkey. In cooperation with our business partners, we will achieve a number of employees that by far exceeds that of Atatürk Airport. Considering the phases that will come into play in the future, the numbers we have achieved at our initial phase display the major employment potential at the airport. Obviously, the human resources policies of such a broad system should be managed through effective planning and great care."
Stating that, among 1,085 team members working at Istanbul Airport's operation departments, 155 are blue collar, 930 are white collar, 70 per cent are male, 30 per cent are female and the average age is 32, Samsunlu continued: "We have a young and dynamic team. Considering the averages, we have set ourselves a goal to further increase the number of female employees in the upcoming period. Our goal is to hire young talents who will shape the world aviation sector in the largest airport of the world, invest in their individual development and develop the aviation professionals of the future.
"To that end, we have already initiated our internship and training programmes. In 2018, 79 students interned in various departments of ours, and 18 of these students were able to get a job in those departments upon completion of their internship. In cooperation with them, we want to launch services that will contribute to our goal of "operational excellence". The "Best of Employment" award we received in 2018 was an indicator of the emphasis we put on the effective management of human resources and that we are making the right moves in this regard, which made us proud. We are very pleased with the employment we provide, the value we add to the economy and the investments we make in our youth."
In 2016, İGA placed an order for Istanbul Airport Economic Impact Analysis Report to Istanbul Economy and Centre for Economics and Foreign Policy Studies (EDAM), two independent think tank and consultancy organisations, to inform the national and international public opinion. The report demonstrated the direct and indirect contributions Istanbul Airport would make to the Turkish economy until 2025.
According to the analysis carried out based on best-case and worst-case scenarios, the airport is expected to directly and indirectly employ 225,000 people, contribute an additional household income of 4.4 billion dollars and make a contribution to the Turkish economy that corresponds to 4.9 per cent of the national income in 2025, which is the year the airport is estimated to become fully able to meet the demands of airline transportation sector operationally.