Stansted to offer EU colleagues financial assistance for settled status
Following in the steps of Heathrow, Stansted is now offering financial aid to colleagues from the EU to aid with applications for settled status after Brexit.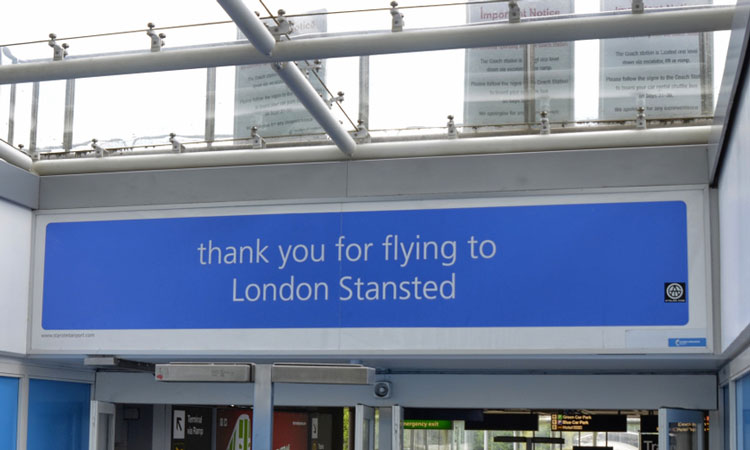 London Stansted Airport is to offer to fund its employees' applications to acquire settled status after Brexit.
London Stansted, which currently employs around 200 people born in EU countries within its workforce of 2,000 colleagues at the airport, will cover the cost of the £65 application, in a move designed to give reassurance and comfort to valued colleagues who currently play vital roles in helping passengers travel through the UK's fourth busiest airport.
Stansted welcomes over 28 million passengers a year to the airport and EU-born colleagues currently play a variety of key roles across the company, including in aviation security, passenger assistance, retail as well as office-based roles.
The airport also plays a key role in facilitating passenger connections and business links between the UK and EU, offering more direct destinations across Europe than any airport other than Munich. Stansted is also home to the third largest cargo operation in the UK.
Liz Austin, Stansted Airport's HR Director said: "We know how important it is for our colleagues at London Stansted to have reassurance and certainty that they will be able to continue to live in the UK and work at the airport when the UK leaves the EU. We are therefore committing to support colleagues from other EU countries by offering to pay the application fee they incur as they apply for settled status in the UK."
Charlie Cornish, CEO of MAG, the company which owns Stansted, said: "It is clear that a 'no-deal' outcome would be hugely damaging for British people and businesses, and that prolonged uncertainty on this issue will ultimately undermine consumer confidence. In the case of aviation, leaving with 'no deal' could also lead to a binding cap on the number of flights to the EU. We urgently need clarity from Government on these issues. That is why Government should rule out the possibility of the UK leaving the EU without a deal, and agree an extension to the Article 50 timetable to provide the time needed to find an orderly and managed way forward."