Israel's second international airport set to open at the end of January
With operations due to begin in March 2019, the new airport is set to boost the Israeli economy with an increase in tourism expected.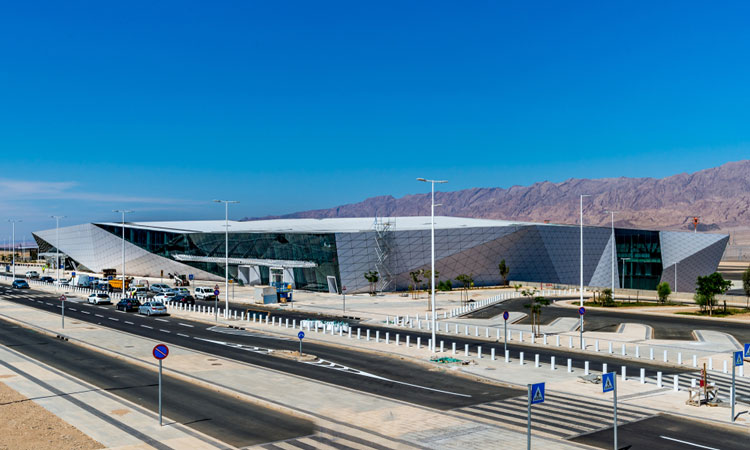 Israel is soon to have a second international airport – Ramon International Airport. 
Situated close to the red-sea holiday spot of Eilat, the international airport will have a runway of 3.6km, which will allow for larger passenger aircraft to use the airport. 
On the 22 January 2019, the airport is expected to begin operations according to the Israel Airports Authority (IAA).  
The project has cost $500 million, and operations at Ramon Airport in the Negev desert will begin to operate gradually, initially with domestic flights, which will then likely progress to allowing international flights to depart and arrive in March 2019, Liza Dvir, an IAA spokeswoman, said.
Dvir commented that the opening of the airport has been postponed slightly due to the process of doubling the amount of parking spaces available to planes to 60, to allow for more traffic to pass through the airport. This delay was also as a result of the project which planned to lengthen the runway to 3.6km, to accommodate larger aircraft.
In 2014, the conflict with Hamas militants in Gaza, where missiles targeted Tel Aviv's Ben-Gurion Airport, led to some carriers cancelling their flights for a few days. The addition of a second airport would have minimised the delays caused by this closure.  
Additionally, the Israel government is hoping that the new airport will help boost the economy as a result of the rise in tourism to Eilat. There has already been a lot of interest in the new destination, with a number of foreign carriers already launching winter flights to the Ovda military airfield, 60km from Eilat, for Europeans seeking a warmer climate. The new airport will allow even more tourist to venture further afield. 
The new airport has been designed to initially accommodate more than two million passengers a year with the potential and plans for an expansion to 4.5 million passengers to pass through the terminal a year.