Dublin Airport breaks 30 million passenger milestone
Dublin Airport has welcomed 30 million passengers so far in 2018, the first time in the 78-year history that such a magnitude of passengers have used the airport in a single year.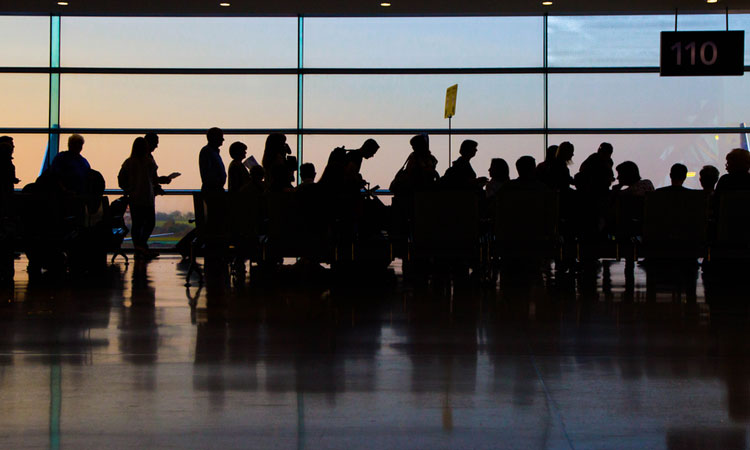 Dublin Airport Managing Director Vincent Harrison said: "We're delighted to pass the 30 million passenger mark for the first time in Dublin Airport's history. I'd like to thank our airline customers, our passengers, our staff and our partners, all of whom played a role in helping the airport reach this historic passenger milestone."
Passenger numbers at Dublin Airport are up six per cent so far this year, with good growth in European, transatlantic and other long-haul markets, according to Mr Harrison.
The 30 million milestone was passed in recent days and Dublin Airport still has 12 days of trading to come this year. The busy Christmas period is well underway, and the airport will be open every day until 31st December 2018 apart from Christmas Day. 
Dublin Airport welcomed more than 25 million passengers for the first time in 2015 and passed the 20 million passenger milestone for the first time in 2006.
The passenger growth at Dublin Airport is good news for the entire Irish economy, as the extra traffic stimulates extra tourism and trade throughout the country. "The economic activity generated by the 30 million passengers who have used Dublin Airport so far this year underpins the record numbers of tourism visitors to Ireland, boosts Irish exports and helps keep the Irish economy growing," according to Mr Harrison.
The most recent data from the Central Statistics Office (CSO) shows record levels of spending by overseas visitors to the State in the first nine months of this year. Total spending increased by 7.2 per cent during the period, while spending by holidaymakers was up by 12.2 per cent.
The data showed that spending by visitors from continental Europe and North America were the main drivers of this growth in tourism revenue, and this reflects the mix of traffic growth at Dublin Airport during the first nine months of this year.
As passenger traffic continues to grow, Dublin Airport is planning a very significant investment in facilities to help cope with current demand and expand into the future. The contract for Dublin Airport's new North Runway was awarded in October and mobilisation works for this project are currently underway.
Consultations were also held recently on a major capital investment programme, the centrepiece of which is a €900 million capacity expansion plan to help Dublin Airport grow to 40 million passengers a year.
The proposal includes an investment of about €400 million to build new capacity in the northern end of the airport close to Terminal 1, while about €500 million will be invested at the southern apron area close to Terminal 2.
This €900 million investment programme will see the construction of new boarding gate areas, additional aircraft parking stands and many other significant improvements. The €900 million capacity package is part of wider plan which also includes €200 million of airfield works and a €120 million annual spend on repair and maintenance and revenue generating projects.
This winter Dublin Airport has 14 new services and almost 1.6 million extra seats across its route network. This represents a 12 per cent increase in seat capacity compared to the same period last year.
Dublin Airport is one of the most important economic drivers in the country. It generates or facilitates 117,300 jobs and €8.3 billion worth of economic activity. The new North Runway will facilitate the creation of 31,200 new jobs by 2043 and will add €2.2 billion to Ireland's GDP during the same period. 
Dublin Airport has flights to almost 190 destinations in 43 countries, operated by 56 airlines.