CAA sets deadline for clearer cancelled flight rights
The UK Civil Aviation Authority has given airlines six months to be clearer with passengers on their rights to be flown on other airlines when the flight they originally booked has been cancelled.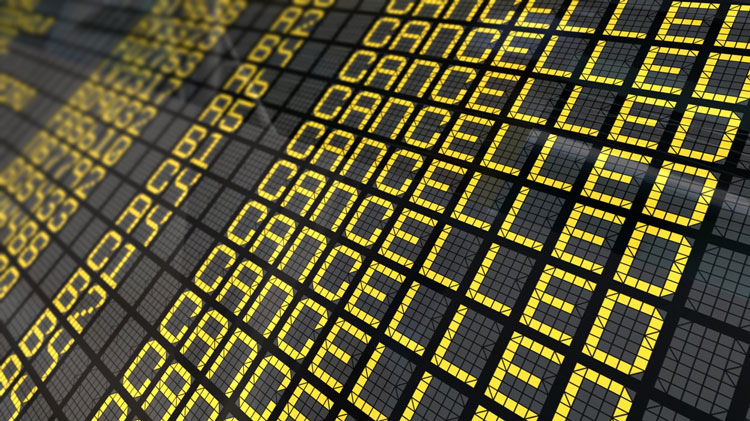 A review of the 30 largest airlines operating across the EU found that, although most were able to demonstrate that they could offer passengers a replacement flight on another airline, it was not made sufficiently clear to consumers when or how this would take place.
The Civil Aviation Authority has set a deadline of 30th June 2019, for airlines to make adjustments to their systems and processes for re-routing passengers whose flights have been cancelled while providing greater clarity and consistency in their information to consumers.
Under Article 8 of Regulation EU261/2004, passengers have the right to be re-booked on an alternative flight if their original flight has been cancelled, even if the flight is with a different airline. This is commonly known as re-routing.
The Civil Aviation Authority asked operators for their re-routing policies and for the options they provided to affected consumers. The CAA found a "varied picture" with:
 Most airlines demonstrating to passengers that they could be flown on other airlines;
But little clarity over the circumstances in which this option would be taken up and;
In particular, little clarity that customers may be entitled to be flown on another airline.
Paul Smith, Group Director, Consumers and Markets at the UK Civil Aviation Authority, said: "We expect airlines to work towards making the necessary adjustments straight away. We appreciate it may take some time, in terms of IT systems and to train front-line staff and update passenger information. We will take account of this when deciding how to use our enforcement powers."
He added that the Civil Aviation Authority expected to see that work had been carried out to make the necessary adjustments ahead of the deadline.
In a letter to airlines, he said the CAA recognised that there might be times when re-routing meant the benefit to consumers was outweighed by the cost to the airline (a cost which is ultimately borne by consumers in increased ticket prices), sometimes meaning passengers arrived at their destination only slightly earlier with a different carrier's next available flight than they would have done had they been re-routed on the original carrier's next available flight.