LAX unveils Terminal 1 after $516.7 million renovation
Los Angeles Mayor, Eric Garcetti, has joined Los Angeles World Airports (LAWA) and Southwest Airlines to unveil the new Los Angeles International Airport Terminal 1.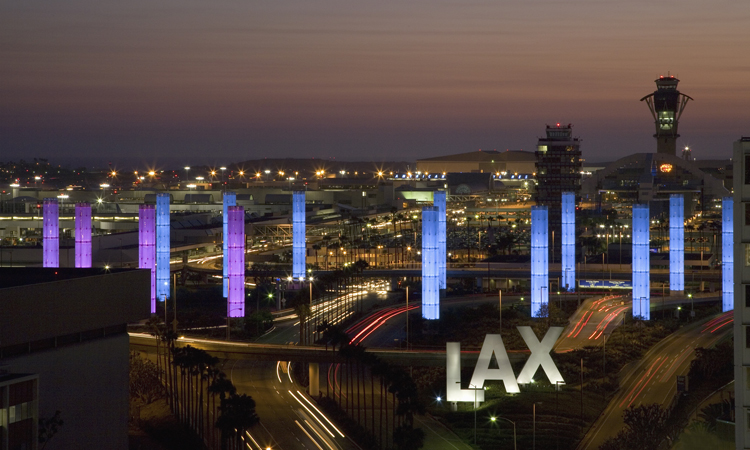 The unveiling followed a half-billion-dollar, kerb-to-gate redevelopment that showcases a new check-in area featuring all-new self-service ticket kiosks, an efficient nine-lane security checkpoint, new area for baggage claim, and exciting new dining and retail destinations with state-of-the-art design.
Completion of the Terminal 1 redevelopment comes as part of LAWA's multibillion-dollar Capital Improvement Program, considered the largest public works program in history for the City of Los Angeles. The Terminal 1 renovation is part of an overall LAX modernisation programme, which includes an Automated People Mover – an elevated train expected to be completed by 2023 – and is expected ultimately to create more than 121,000 construction-related jobs.
"Los Angeles is a city of dreamers and doers, and the reimagined Terminal 1 reflects the creativity at the heart of our city," said Mayor Eric Garcetti. "Working together with Southwest Airlines and our partners, what we have created is more than a terminal that connects passengers to flights – it's a destination in its own right."
Council Member, Joe Buscaino, commented: "As investment and partnerships continue to take flight, travellers can get a sneak peek of the future of LAX by visiting Southwest's Terminal 1 – a new first-class experience for every traveller, visitor and Angeleno."
Impressing the focus on making the airport a convenient place for passengers to travel through, Council Member, Mike Bonin said: "From the improved security screening facilities, new restrooms and concessions that feature local eateries, LAX is rapidly becoming the world-class airport this city deserves. The renovations to Terminal 1 will make this part of LAX more secure and more environmentally friendly, and I applaud Southwest and LAWA on their progress so far." 
The four-year, $516.7 million project created 3,475 construction jobs and completely refreshed the aging terminal, which was initially constructed in the early 1980s in advance of the 1984 Olympic Games. The project was completed with minimal impact to customer service and flight operations, keeping approximately 10 million customers moving through the facility each year of the redevelopment.
"Today's reveal of Terminal 1 marks a significant milestone in our continued improvement and modernisation of LAX," said Board of Airport Commissioners Vice President, Val Velasco. "Not only are we transforming LAX into the airport for the future, but we're doing so with a local workforce and businesses to ensure that our community is involved in and benefits from all that we do." 
Deborah Flint, CEO of LAWA, commented: "The new Terminal 1 reflects Los Angeles World Airports' commitment to creating exceptional facilities and experiences for our guests. The T1 modernisation has been a phenomenal effort by all partners at LAWA, Southwest, and URW Airports, and the results raise the bar for what guests can expect when they come to LAX."
A major goal of the T1 project was to eliminate lines that crowded the approaches to ticketing, security and at shops and restaurants in previously cramped gate areas. Now the terminal runs efficiently with a fleet of new self-service check-in stations, the repositioned security checkpoint and additional retail and dining offerings post-security.
The new 13-gate terminal is a true transformation: kerb-to-gate, wall-to-wall. It now boasts an efficient nine-lane security checkpoint; a fully automated checked-baggage inspection and sortation system; refurbished arrival/baggage claim area; updated and expanded restrooms; and replaced Customer boarding bridges.
"Southwest carries more California travellers to, from and within the Golden State every day than any other airline and is scheduled to offer a record 800 departures a day from California next summer," said Southwest CEO Gary Kelly. "This redeveloped Terminal 1 facility at LAX will host many of those customers and is the perfect venue for our award-winning people to showcase their world-famous hospitality." 
"The Southwest brand is all about customer service and little surprise-and-delight moments, and today you can feel that energy pulsing in the new terminal," said Dominic Lowe, Executive Vice President and Group Director for URW Airports. "Terminal 1 is true testament to the results we can achieve in airports when we all come together with a shared vision."
Construction by the same project team is well underway on Terminal 1.5, a connecting structure between Terminals 1 and 2 that will further expand baggage claim areas and offer Southwest customers' connectivity to the new LAX automated people mover.