Edinburgh Airport embarks upon initiative to recycle disposable cups
A new initiative aimed at recycling coffee cups at Edinburgh Airport hopes to cut down the number going to waste.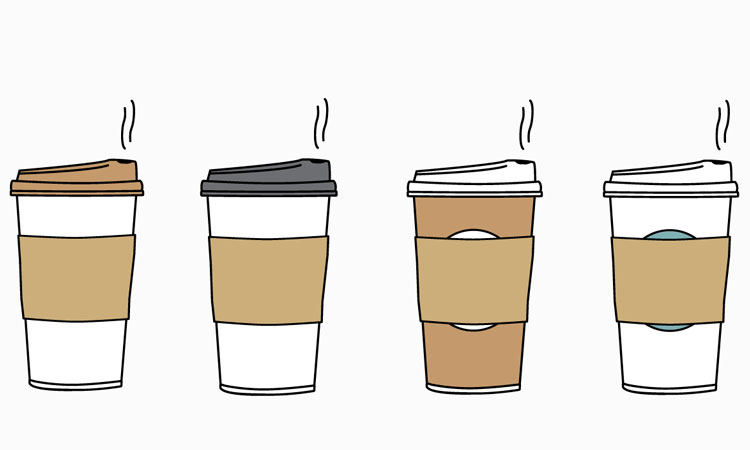 Almost three million cups are sold at Edinburgh Airport each year, which if laid side by side would stretch all the way to Ireland. A new partnership will see steps taken to reduce that number.
Working with Costa Coffee and SWRnewstar, the airport has installed new 'cup bins' within the terminal to encourage passengers to recycle their coffee cups.
Whilst many retailers within the airport offer incentives for customers using reusable coffee cups, the new bins provide the facilities to collect coffee cups which will then be taken to a specialist recycling facility where they can then be recycled into products such as writing paper and packaging.
Chief Executive of Edinburgh Airport, Gordon Dewar said: "The issue of single-use plastics and coffee cups and the problems they pose is something that has gathered momentum and it's only right that we all play our part in reducing or controlling their use. Our retailers have already taken action to reduce the use of single plastics and encourage the use of reusable cups but where people can't, we want to make it easy for them to dispose of them, in the knowledge they'll be recycled and used again in different formats."
Andy Butler from SWRnewstar said: "Whilst passengers want to be able to do the right thing it isn't always possible for them to take a re-usable cup when travelling. As such, engaging with them and providing the means for them to make a sustainable choice after finishing their drink is key. We are delighted to be working in conjunction with Costa on this initiative and for it to be the latest example of the ongoing environmental innovation that SWRnewstar have helped Edinburgh Airport deliver over the last eight years of our partnership."
Oliver Rosevear, Head of Environment for Costa said: "Earlier this year Costa became the first UK coffee brand to commit to recycling the same the volume of coffee cups we put on to the market each year by 2020. Today's announcement from Edinburgh Airport is a great example of how 'closed environments', such as airports, can help us achieve this ambitious goal by installing the right infrastructure and make it easier for passengers and customers to do the right thing and recycle their coffee cups. We're delighted to be collaborating with the airport and SWRnewstar to help increase recycling rates and stop coffee cups ended up in landfill or the incinerator."